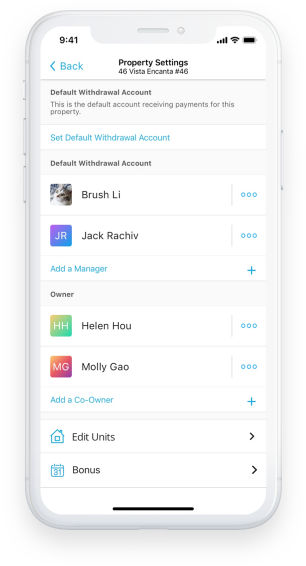 Coordination
Save time with secure payment options. From rent to reimbursements, we make it easy.
With the ability to create as many chats as you want, there's no need to forward emails or leave voicemails because everyone is already in the same conversation.
Co-managers can have their own management chat to handle the day-to-day details while using a separate chat with the owner. Co-owners can make decisions in their own chat and have a separate chat with their managers. Tellus also gives you the ability to add someone to the chat part of the way through, without letting them see previous messages.
No one needs to share accounts. Everyone's personal information is safe. And everyone is available to help manage together through chat.