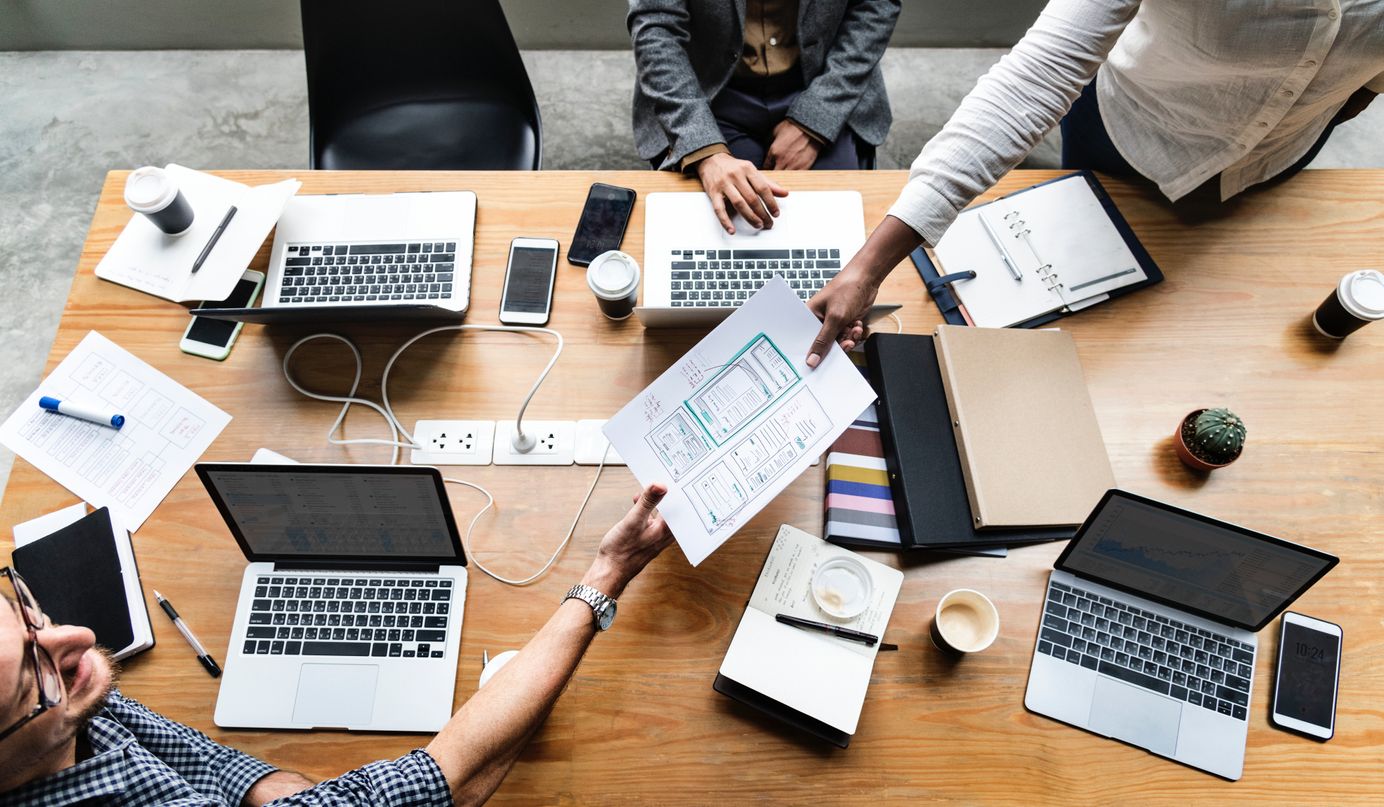 Tellus Features: Collaboration
Tellus is the ideal platform for collaborating with your property management team.
One of the biggest questions real estate investors and future landlords face is how to manage their rental properties. Will they manage alone? Hire a property manager? Are there other options out there?
These are the right questions to ask, but one question many teams neglect is this: what is the most effective way to collaborate for your business? How will everyone communicate and keep tabs on what needs doing versus what has already been done?
A major problem in collaboration is that communication is spread out among various platforms—usually phone calls, emails, or text messages. Add a third party (the tenants) to the mix, and communication starts to become a complicated game of telephone. It's no wonder some important details get lost in translation!
What's needed is a system where all communication is kept securely in one place, with automatic synchronization so that everyone can stay on the same page.
The Tellus superapp is the ideal platform to ensure your team's success.
Tellus Chat centralizes all communication, while still giving you the ability to start as many conversations as you want. You can open up separate chats for your co-owners, your property manager, your repairman, your tenants in Unit A, and your tenants in Unit B. Add new people to the chat or remove them when necessary. Receive responses within minutes instead of hours or days.
If you're a landlord wanting to know what is happening with your rentals, you can stay in the loop by being a part of every conversation. As your property manager is chatting with tenants about a leaky faucet, you see all messages and stay up to date on the issue. If a tenant wants to make a change to your property like painting an accent wall or hanging a shelf, you can ask for more details without having to ask your manager to relay the message. Once you've gotten to the point where things are running smoothly and you're ready for a more hands-off experience, Tellus's read-only mode allows you to keep tabs on conversations without being overwhelmed by notifications.
Related: Tellus Features: Communication
Communication isn't the only area where the Tellus superapp helps you collaborate with your team. All financial entries in the Ledger are automatically updated for every co-owner or manager assigned to a property. This way, when you download a report or check on your cash flow from the dashboard, you can always be sure you're seeing the most up to date numbers.
For example, say you and your spouse are managing a rental property together. Instead of spending several hours each month reconciling receipts, Tellus lets you reconcile as you go. If your spouse purchases replacement parts for the dishwasher in your rental, they can log the receipt in the app by snapping a picture with their phone. This entry automatically factors into your cash flow and shows up in your records. The app is always refreshing data as you input it, so you can be confident that you're always looking at the most recent reports.
Related: Tellus Features: Finances
Managing with the Tellus superapp will save your team time with streamlined communication and synchronization. Best of all, these tools are available for free.
Related: The Tellus Superapp for Rental Management: 5 Reasons Why Landlords Love It
Collaboration can be as formal as a hired property manager taking care of the daily tasks, or as informal as a family member helping out from time to time. Whoever you choose to help manage your rental properties, Tellus gives you the tools you need to stay on the same page.
---