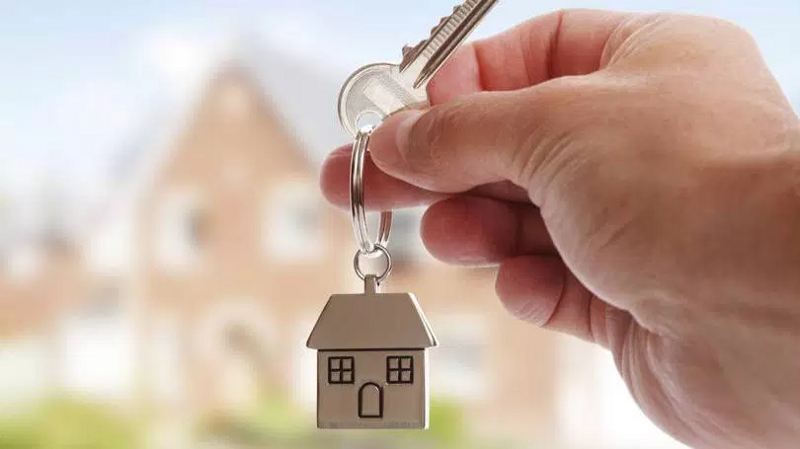 The Best Rental Property Listings Are Like Tinder Profiles
Get tips on how to make the best first impression and build hype and excitement for your rental property. Attract the best tenants and get top dollar at the same time.
Get tips on how to make the best first impression and build hype and excitement for your rental property . Attract the best tenants and get top dollar at the same time.

By Mary Townsend (guest author)
In today's world, searching for a rental is not too different than browsing Tinder profiles. All the same rules on how to make a lasting first impression still apply: a set of great photos, key data points, and attractive descriptions.
I'm still shocked time and time again whenever I see a mediocre rental listing, does the landlord not care about the property enough to put in the extra 20 minutes to make the listing great? It's like seeing a Tinder profile where the user just rolled out of bed, didn't mention which city they lived in, and used boring descriptors — swipe left!
Rental listings are the first impression a home can make on a prospective tenant — through the listing, you want to show that you are professional, detail oriented, and that your rental can be their future home. A good rental listing is your best shot at finding responsible tenants while still getting top dollar for rent. Put another way, quality rental listings have a direct impact to your bottom line.
Let's take an example of two rental units, Apartment A and Apartment B in an apartment complex in San Diego. Both are the same 1,300 square foot floor plan, and they're on the same floor. They use the same building materials and both face North. Yet, Apartment A rents for $180 more per month than Apartment B, which means the landlord for Apartment A pockets an additional $2,160 in cash profits per year! What was the difference between the two units? The landlord for Apartment A invested $150 in 30 professional photos of the rental, and spent a good 30 minutes writing up a quality description. In contrast, the landlord for Apartment B put up 5 average photos with weak lighting, and didn't spend more than 10 minutes on the listing copy.
Now if you've read this far, I know you agree that the rental listing is important. Through lots of trial and error over the last five years across a few rental units, I've learned a few best practices for creating a rental listing. I'm excited to share these tips with you and hope you see great results too.
Tip #1: Lock in some beautiful photos of your rental
We all know that having nice photos for a rental listing is game changing. But how nice do these photos have to be? Do you need to hire a professional photographer?
If you can afford one, I'd recommend it. The photos are usually less than $150 per home and can be used for many years. If you live in Northern California, here's one of my favorite house photographers. But if you can't afford professional rental photos, you can still get some great results with these tips:
If you are using an iPhone, use the HDR setting and then turn on all the indoor lights in your home (even if you're taking photos in broad daylight). The HDR setting will help the photos look balanced, capturing both the sunlight coming through the windows, as well as the lighting indoors
Take photos on a sunny day, ideally when the sun is not too harsh or casting weird shaped shadows on the property
Include photos of every bedroom, the kitchen, the living room and common areas, and each bathrooms. Many renters will have roommates, so they care about seeing photos of each and every room. (According to Zillow's Consumer Housing Trends Report 2017, only 12% of renters live completely alone)
Staging with furniture is not required, but if possible, add some flowers and clean towels to the bathrooms and kitchen
If your home is in a community or shared building, include photos of the communal amenities, such as the lobby, pool, or gym
Since you'll be using these photos for a long time, store them in a place that you'll remember. I keep all of my rental listing photos and descriptions in the Tellus superapp.
Tip #2: Help tenants dream about the home with descriptive language
Your rental's description should trigger a tenant's imagination. Here are some of my go-to phrasing when I'm writing a rental listing:
Keywords: Quiet, cozy, desirable, peaceful, clean, affordable, deluxe, spacious, updated, beautiful, upgraded, custom, entertain, bright, design, relax, classic, perfect, clean
Features to highlight: air conditioning, stainless steel, backsplash, hardwood floors, washer dryer, attached garage, closet space, city views, home office, soaring ceilings, landscaped, near elevator, patio
Phrases: newly remodeled, convenient to highways, close to schools, move-in ready, well maintained, low maintenance
Here are some example sentences so you can see these keywords in action:
"Relax in the landscaped backyard surrounded by mature fruit trees."
"Enjoy a long bath in the large master bathroom with custom tub and deluxe shower."
"Updated kitchen with stainless steel appliances, granite countertop and backsplash."
"Less than a mile to downtown, stroll to dinner or coffee."
Tip #3: Include the necessary data points
Tenants have a lot of choices, which means if you leave out important data points in your listing, your tenants might just move on to the next rental listing. What are some of the key things to include?
Availability — is the home available now, and if not when will it be?
Whether or not pets are allowed
Monthly rent
Minimum term lease
Contact information and preferred method (text, call, or email). Choose a method that you'll be sure to respond to. According to Zillow's Consumer Housing Trends Report 2017, 32% of renters will move on if you don't return their inquiries within their anticipated time frame (and 72% of renters want a reply within a day or less).
Other information that's nice to have include school information. You can also add how close the home is from a shopping district, a hospital or fire station, and the local highways.
Remember that many prospective tenants may be moving from a different city (or even a different state!). This means you should never assume that the prospective tenant already knows a lot about the neighborhood.
Important warning: Avoid any discriminatory language
Last piece of advice for your rental listing, please remember that some language you use in the rental listing can get you into legal trouble. There are laws around age, sex, occupation, and gender discrimination, and breaking the law puts you at risk of a discrimination complaint with the Department of Housing and Urban Development which can last for years and cost you thousands of dollars in legal fees. What kinds of sentences could get you into trouble?
"Young, female student preferred." (Not OK)
"Preference for two adults with no children." (Not OK)
"Preference for doctors, lawyers, and scientists." (Not OK)
A rental listing is not too different than a Tinder version of a house profile. Put your best impression forward by making sure your listing has these elements:
Complimentary photos of each room
Positive descriptions
All the relevant lease terms
If you implement these tips, I am confident you will have lots of prospective tenants swiping right and submitting rental applications in no time!
---