Your savings,
powered by real estate.
When you deposit your money into a Tellus account, we supercharge your returns with interest income generated by residential real estate lending2. Your earnings are paid out daily and your money can be pulled out at any time.
Earn 5.00-5.90% APY
That's more than 13x the average saving account*.
Paid out daily
No fees, withdraw anytime. You're always in control.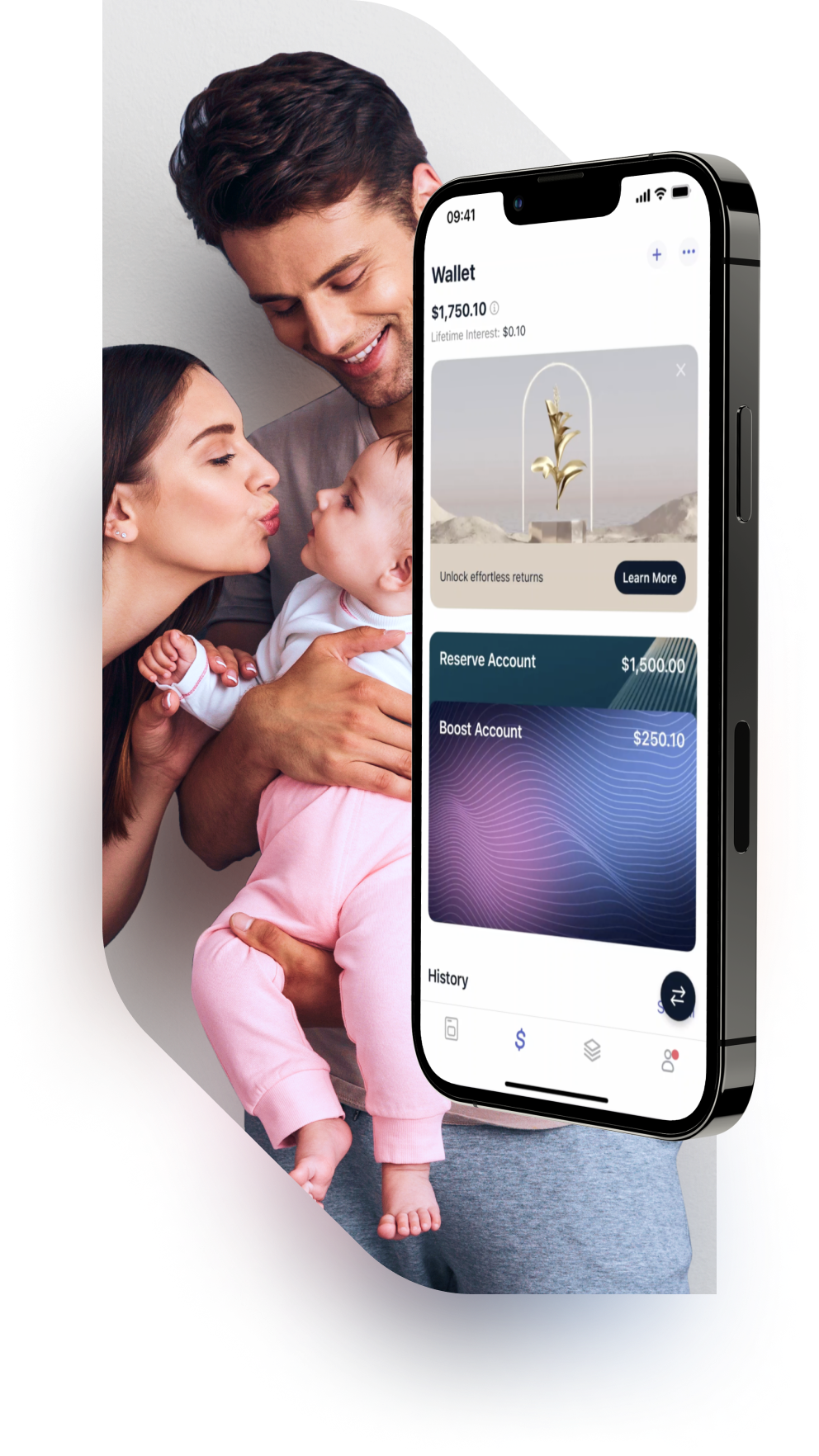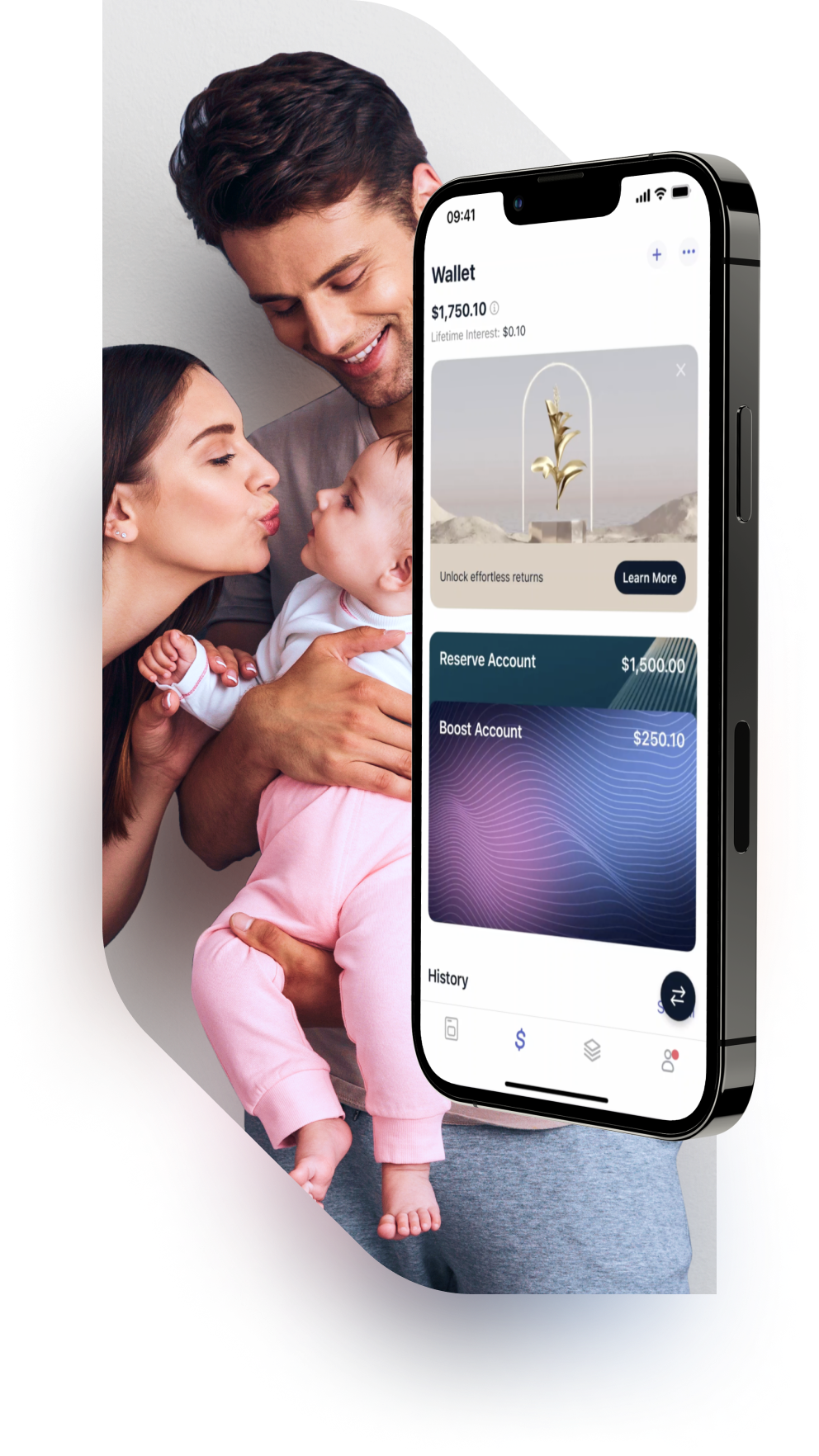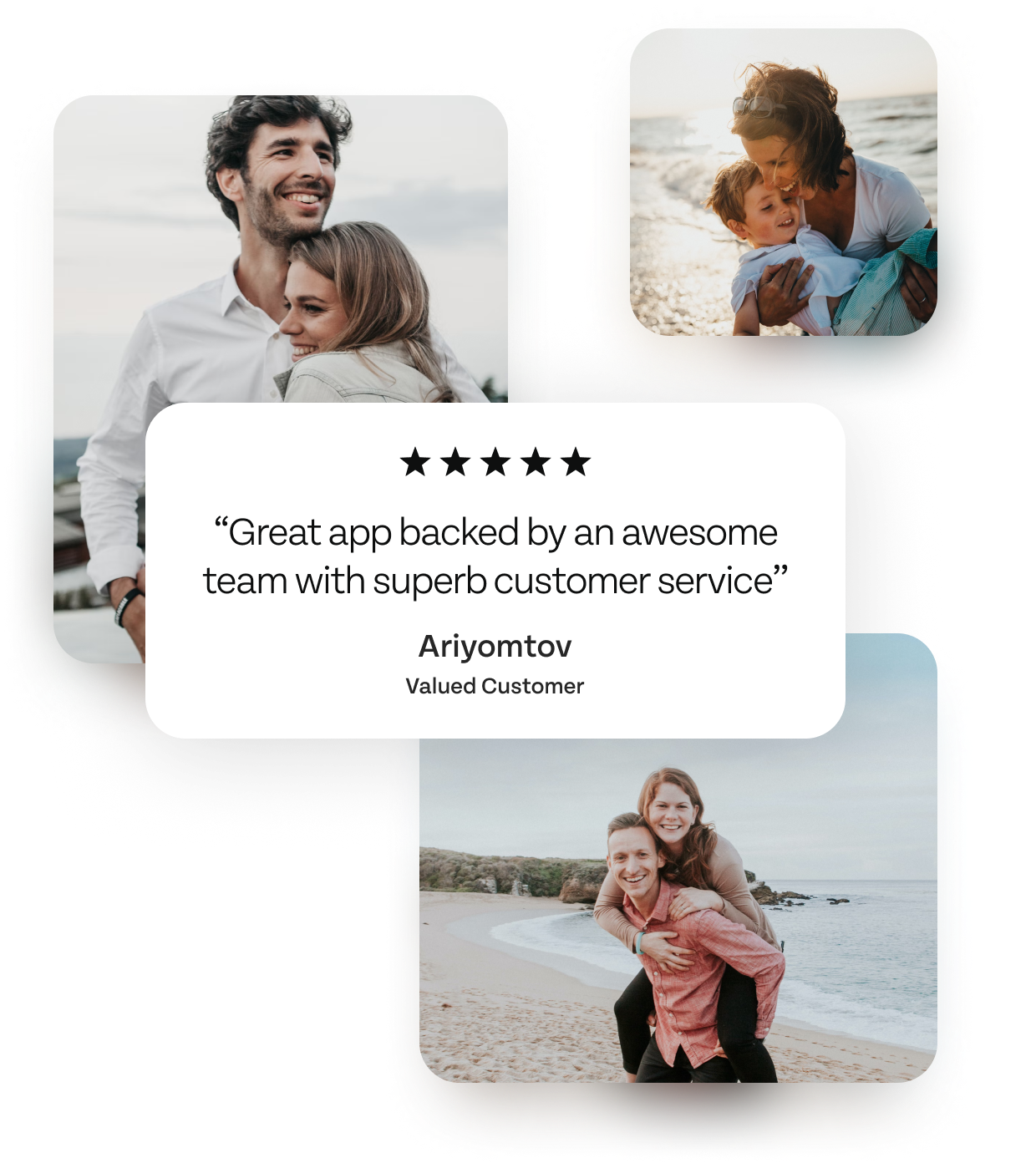 You deserve more than your bank.
Reimagine what saving can do for you.
Hard to believe, we know. But it's incredible what you can accomplish when you start seeing people as more than just a number.
"Tellus has become an absolutely fantastic opportunity. I'm already getting a much better savings rate than the banks."
"Better than your local bank if you want to save some real money. Would recommend to anyone."
"I began using the Tellus for the incredible APY that is paid out daily. I stayed for the amazing customer service and the financial literacy."
Friendly reminder that Tellus is a financial technology company, not a bank. 🚀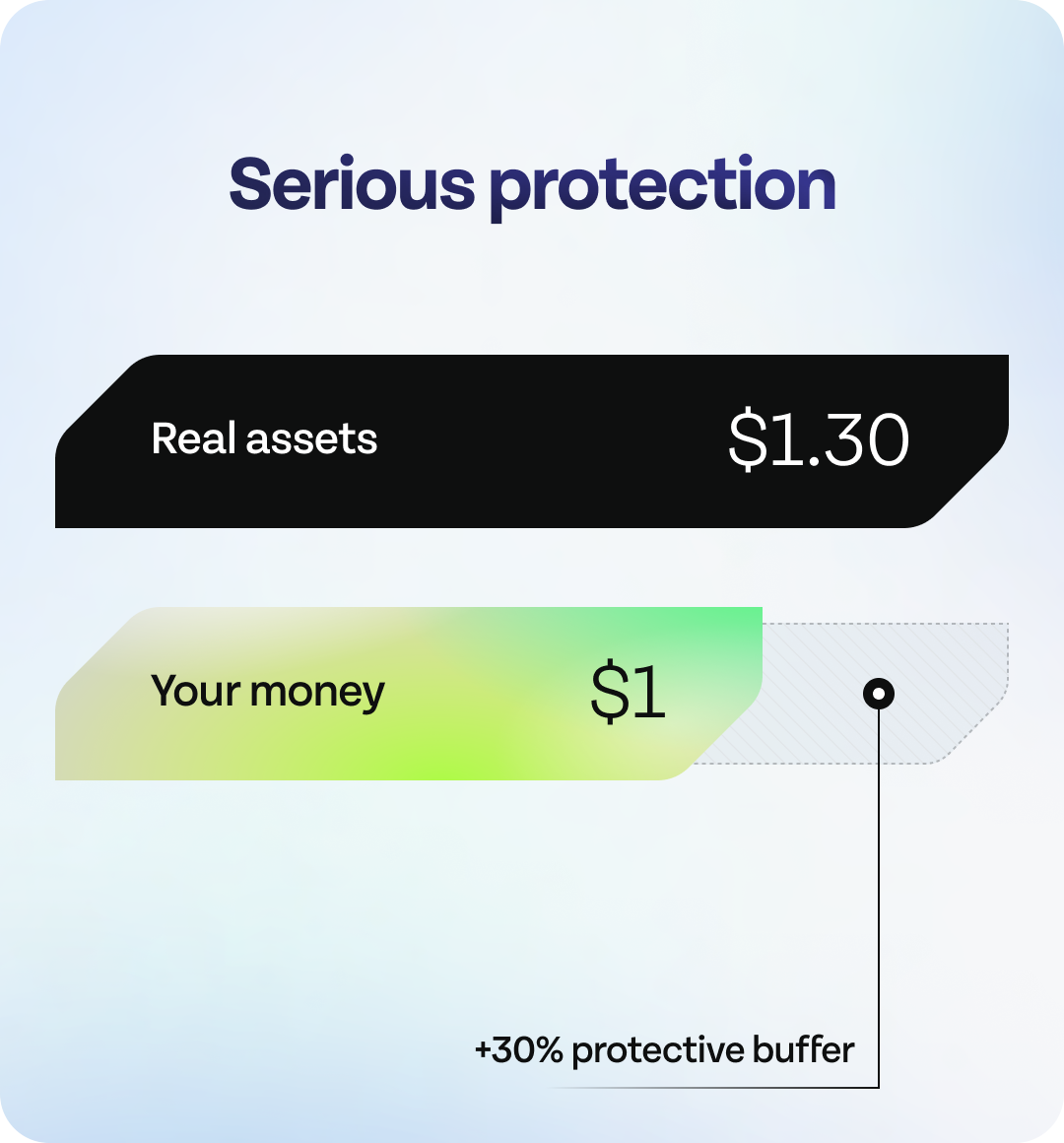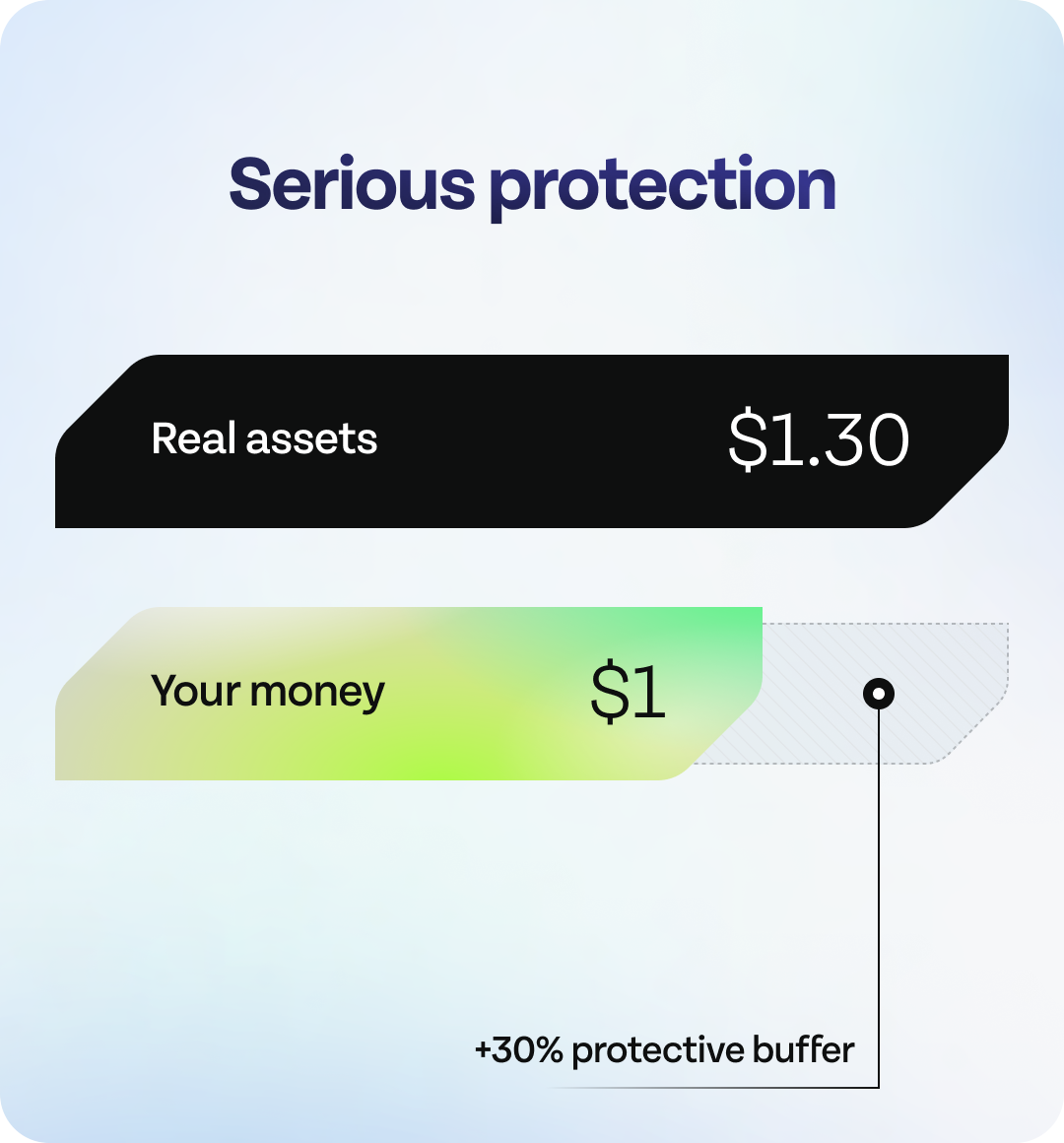 *Real assets refers to cash and real estate collateral pledged by Tellus borrowers.
Protective buffer is accurate as of November 1, 2022.
Built for
humans,


backed by

real assets.
With Tellus, your money is within hand's reach. Every dollar you deposit is backed by real assets - not stock or crypto. To date, Tellus has met every payment obligation and our expert customer service team is here to assist whenever you need to speak with a human.
100% payout history
Every member payment obligation honored.
Serious protection
Every $1 of your money is backed by at least $1.30 in real assets.
How does Tellus compare

to traditional savings accounts?

The numbers don't lie: a savings account at a bank is not doing much to grow your savings. Not over the next decade, anyways.
Interest earned on $5,000 over 10 years

*Above interest rates are accurate as of November 1, 2022.
💿 We're sorry to sound like a broken record: Tellus is not a bank.
Frequently Asked
Questions
Tellus is a smart savings platform that delivers exceptional yields to consumers while shielding them from the volatility of the stock and crypto markets. Yields are powered by short term, single family home loans, enabling consumers to turn their savings into passive income. With the Tellus Boost Account, savers can budget smarter, and save more faster through their own actions on the platform.

Tellus is on a mission to unlock the power and durability of real estate to enable everyone to save for home purchase and reach their financial goals with the highest levels of access, simplicity, transparency and trust.
What are the benefits of using Tellus?
Tellus supercharges your rewards with interest income generated by residential real estate lending. Your interest is paid out daily and your money can be pulled out at any time. Your cash is not exposed to the volatility of the crypto or stock markets. There is no cap on your rewards. Tellus charges no fees for the use of its products. Our California-based customer success team offers amazing live service via in-app chat.
What are the best ways to use Tellus?
We recognize that each individual will have unique savings and income goals. Tellus can be used to save for everything from a rainy day fund to saving for your down payment on a house. You can use our smart savings platform to accelerate the growth of your emergency fund by applying free APY 'power-ups' (Boosts) daily. Take advantage of our Stacks feature to put aside regular savings for specific goals. Use our Vault feature when you have an extended time horizon that you are targeting. For all your property management needs, Tellus provides a seamless mobile solution to managing your high-value residential real estate assets, securing solid tenant relationships and collecting rent electronically.
What are the best options for earning passive income?
Passive income is income that requires little-to-no effort to earn and maintain. Taking advantage of a high yield cash account like Tellus Boost is a free and simple way to earn a passive income, while engaging in rewarding activities that enable you to accelerate your earnings power through your own actions.
How do I fund my Tellus account?
From within the Tellus app, you can initiate an ACH transfer to fund your Tellus account from a linked bank account. Alternatively, you can make a wire transfer directly from your bank account (via your bank's website or mobile app).
How can Tellus help me save?
Tellus offers different savings products that can help you save in different ways. Our Boost Account offers the ability to supercharge your rewards every day. Stacks will allow you to customize and organize your savings around specific savings target categories. Our Reserve Account feature can help jumpstart your savings up to a small capped amount, and Vaults will help you reach those longer term goals with their higher reward APYs.
Where can I learn more about Tellus and how it works?
Please check out our 'How it Works' page. If you have more questions,
contact us
or reach out to our customer success team via in-app chat.
Load

Hide

more questions