Screenings
Start off on the right foot with all the relevant information.
A Smart First Step
You've heard all the horror stories. First, your tenant stops paying rent. Then they decide to squat for several months while being evicted. You finally inspect the property only to find trash piled knee-high, holes in the walls and broken cabinets.
This isn't just every landlord's worst nightmare; it's a real-life risk if you don't know the people you're trusting with your investment property.
A savvy landlord will do everything they can to make sure this doesn't become their story. This starts with a thorough, objective, third-party tenant screening. A proper screening is the difference between finding someone who can protect the value of your investment or destroy it.
Tellus partners with leading tenant screening service Naborly to offer free tenant screening to all parties, no strings attached. We verify identity and employment. We examine credit reports, rental history, criminal record, eviction history, and other relevant information to help landlords and managers make smart decisions.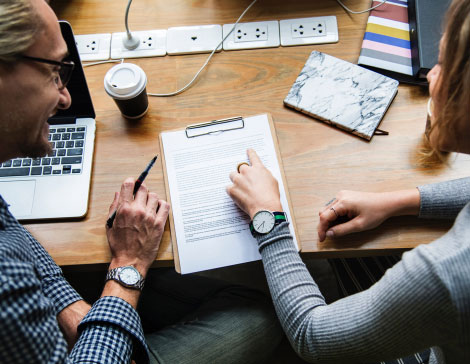 The Value of Third-Party Screening
If the information gathered during a tenant application process is to have any value, it must be verified by a reliable third-party. With Tellus, screenings are thorough and objective.
The problem with self-provided information and tenant-printed credit reports is that there is no way to ensure these are accurate. With a meticulous third-party screening, each claim tenants make in their rental application is checked and verified to ensure landlords and managers have all the information they need to make the most informed decision.
With Tellus, Tenants are Screened for:
Eviction History
Applicants' rental history is searched and compared against small claims court records and national eviction and rental records.
Income Verification
Recent pay stubs within the last month are verified to make sure the reported numbers match reality.
Criminal Record
All applicants are examined and compared against state and federal court records, the National Sex Offender Registry, and the FBI's Most Wanted list.
Identity Verification
Each submitted photo ID is verified to ensure that people are who they say they are.
Credit Report
Landlords and managers will receive an up-to-date credit score and credit summary report from Equifax, including information about bankruptcies, delinquencies, collections, judgements, liens, and credit accounts.

Prospective Tenants Fill out a Digital Rental Application

Results Appear in Tenant Leads

Choose a Tenant and Start a Lease