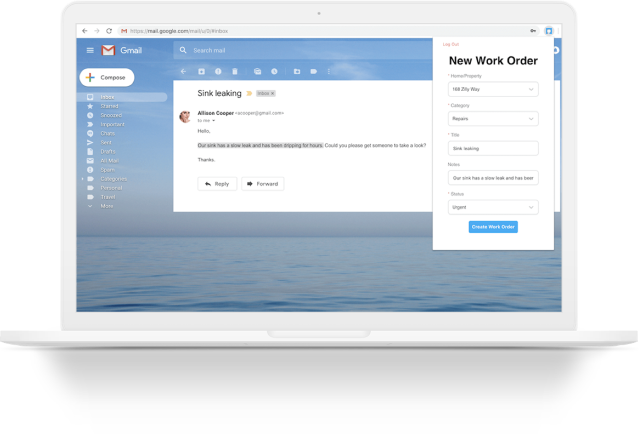 Integrations
Accept work orders from anywhere and still keep great records in Tellus! Creating work orders within the app has always been simple, but our Integrations Chrome Extension lets you create work orders straight from your browser.
Say you have a tenant who insists on emailing you to request maintenance. If you're checking your email through Chrome, you can use this extension to highlight the appropriate text and create a Tellus work order without ever leaving your browser! The work order is saved and recorded in Tellus automatically so that you can still keep great records.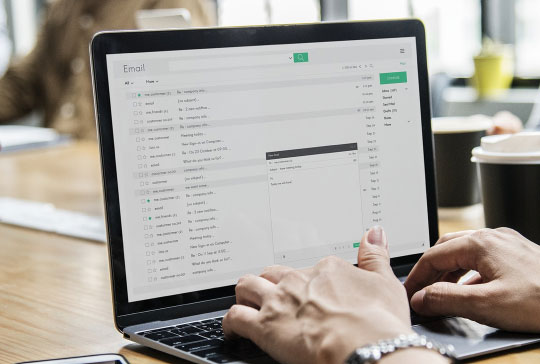 As another example, if you're transitioning from a different property management platform to Tellus, you may not be ready to move your entire portfolio at once. That's ok! Everyone has a different system, and we designed our app to be flexible enough to accommodate your situation.
Even if you're in the middle of a transition, Tellus wants to ensure all landlords have full access their data in one place and can take advantage of financial tracking, Chat, work order ticketing, and more. The easiest way to do that is to make sure your data can come in and out of Tellus whenever you like.
At the end of the day, efficiency is our goal. Everyone has a personal system, and we want to be able to integrate into your workflow.
We help you integrate work orders from:

Appfolio

Avail

Buildium

Cozy

RealPage

Yardi

Gmail

Outlook
Download the extension here and follow these steps
1
If you receive a ticket through your Chrome browser, highlight the description.

2
Select the extension (top right) and log into your Tellus account.

3
The description shows up automatically.

4
Select the property for which you want to create a work order and submit it. Your work order is created!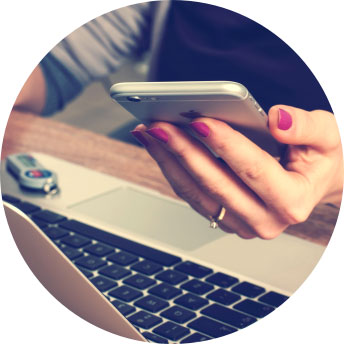 This integration allows you to respond to tenants in the way they prefer while still keeping flawless records through Tellus.
If you have been using another property management platform and decide you're ready to make the switch, our Migration Team will work with you personally to transfer your data to Tellus so that you still have full access to your rental history and financial records.
Send us a message to describe your situation, and we'll help you get started right away.