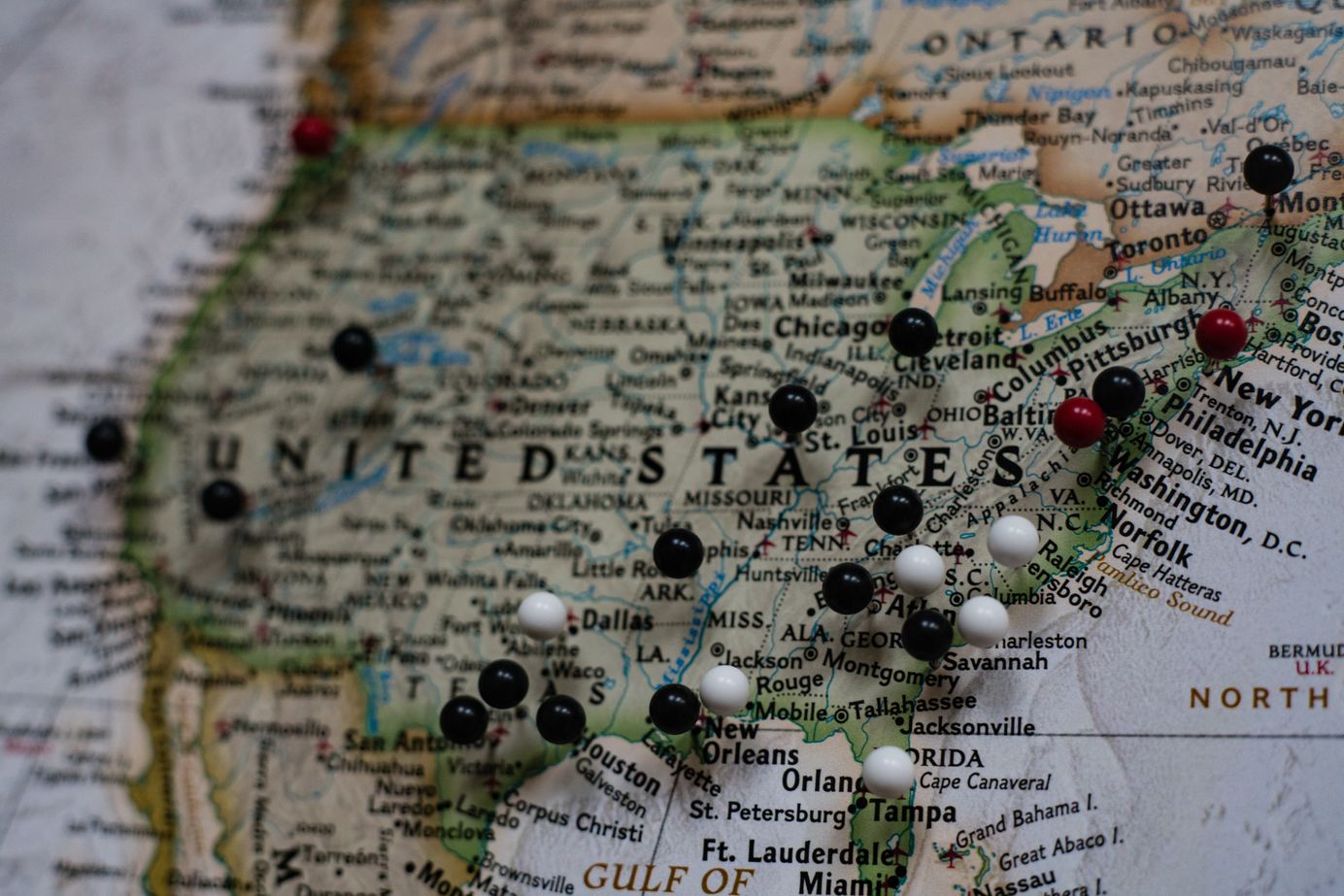 Right of Entry Laws by State
As a landlord, how much notice do you give your tenants before entering the unit? The answer depends on your state laws.
When your tenants are renting from you, your property becomes their home. Just as you wouldn't want someone entering your primary residence whenever they felt like it, your tenants also have a right to privacy and peaceful enjoyment of the property.
This doesn't mean that you can never enter the premises. Landlords and managers will usually enter for a couple of different reasons:
Making agreed upon repairs

Inspection of the property

Showing the property to potential buyers

Emergency situation
Some states also allow landlords to enter in case of a tenant's extended absence. This is usually to make repairs or take care of maintenance tasks a tenant would normally perform while at home.
How much notice do you give?
Each state has a different amount of time required to give tenants notice for entry. In the case where this isn't specified, giving 24 hours' notice is a safe bet. Tenants can always give approval for a landlord to enter sooner. For example, if a tenant requests a repair and a contractor has a last minute availability, the landlord can ask for the tenant's approval to enter sooner to make the repair.
It's always a good idea to give your tenants written notice. Putting it in writing gives you a record of maintenance visits and inspections. It also protects you if your tenant claims you violated your state statutes for notice to enter the property. Post a written notice on their door, send a letter through certified mail, or use Tellus Home Chat to send notices and get read receipts on your phone.
In true emergencies, a landlord can enter a unit without advance notice or the tenant's permission. Examples of emergencies could include fire, flooding, a gas leak, or a physical altercation. If the tenant isn't home, it's best to leave a note explaining the emergency and why you needed to enter.
Related: Building Better Relationships with Owners
Here are the notice to enter requirements by state:
Alabama
Two days
Alaska
24 hours
Arizona
Two days. Does not apply if tenant has requested maintenance (assumed consent).
Arkansas
No requirements
California
24 hours, 48 hours for move-out inspection
Colorado
No requirements
Connecticut
Reasonable notice
Delaware
Two days
D.C.
48 hours
Florida
12 hours
Georgia
No requirements
Hawaii
Two days
Idaho
No requirements
Illinois
No requirements
Indiana
Reasonable notice
Iowa
24 hours
Kansas
Reasonable notice
Kentucky
Two days
Louisiana
No requirements
Maine
24 hours
Maryland
No requirements
Massachusetts
No requirements
Michigan
No requirements
Minnesota
Reasonable notice
Mississippi
No requirements
Missouri
No requirements
Montana
24 hours
Nebraska
One day
Nevada
24 hours
New Hampshire
Adequate notice under the circumstances
New Jersey
One day
New Mexico
24 hours
New York
No requirements
North Carolina
No requirements
North Dakota
Reasonable notice
Ohio
24 hours
Oklahoma
One day
Oregon
24 hours
Pennsylvania
No requirements
Rhode Island
Two days
South Carolina
24 hours
South Dakota
No requirements
Tennessee
24 hours, applies only in the final month of lease when landlord is showing the unit to prospective tenants.
Texas
No requirements
Utah
24 hours, unless otherwise specified by the lease
Vermont
48 hours
Virginia
24 hours for routine maintenance. No notice required if maintenance is at tenant's request.
Washington
Two days. One day to show property.
West Virginia
No requirements
Wisconsin
Advance notice
Wyoming
No requirements
Final Word
Respecting your tenant's privacy and your local laws will go a long way toward building better relationships. Try the Tellus app for a better rental experience and more tools for landlords.
Related: The Tellus Superapp for Rental Management: 5 Reasons Why Landlords Love It
---