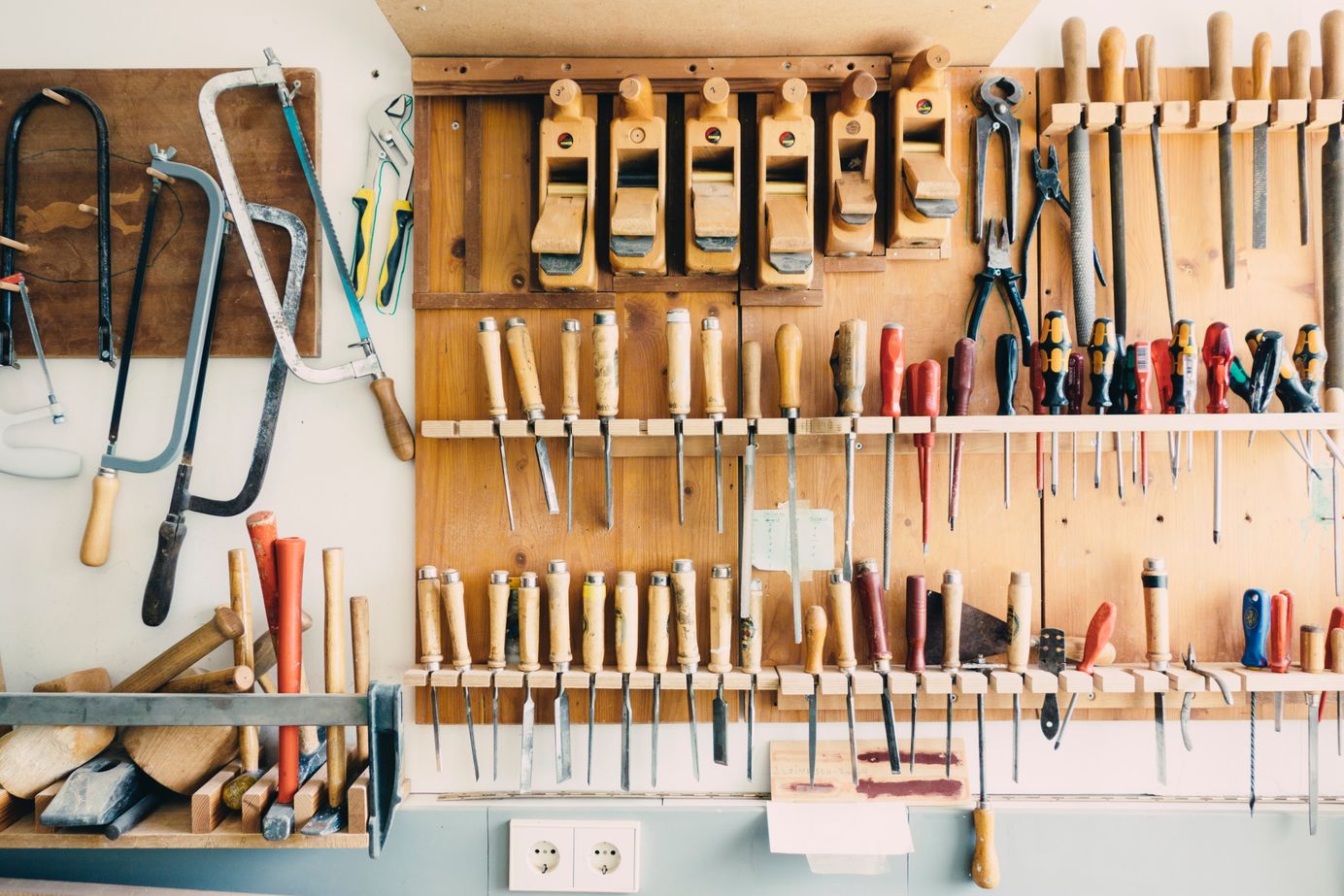 Repair Strategies for Landlords and Property Managers
If you're managing multiple units, work orders tend to pile up and it's easy to get overwhelmed. Here's how having a system in place can save you time and energy.
There's nothing that burns out landlords and property managers faster than too many maintenance issues.
Similarly, most tenants who are unhappy with their current rental situation cite a lack of responsiveness to maintenance requests as the primary reason.
Before you get to the point where you can't keep up, it pays to have a rock-solid system in place for taking tickets and contacting the appropriate people for the project. Here are some strategies you can use to make sure you don't get overwhelmed.
Get It in Writing
Even if you're taking maintenance requests by phone, it's important to write down the details of the conversation, along with the date of the request and the unit requesting service.
Keeping track of these details can save you money. Say you're managing a large complex and the stove breaks in unit 34. It's an old stove and you opt to replace it. All is well until next year, when you get another maintenance ticket from the same tenant about the stove. Check your records for that unit and see that you just replaced it. Keeping written records will help you to realize the broken stove was most likely caused by a careless tenant.
Keeping records is also helpful for tax purposes. In order to claim the right deductions, you must know how much you spent. This includes what you pay contractors as well as the parts you buy.
A final reason to put things in writing is for tenants who are never satisfied. If you have a troublesome tenant who complains you never handled a maintenance issue, you can go back to your written records and prove that wasn't the case.
Automation Makes Your Life Easier
What's the difference between a maintenance request and a ticket? A request is what it sounds like—a tenant asking for help over email, through a phone call, or in person. Once made, it is up to the landlord or manager to remember the request and follow through on the repairs. If something else comes up, you're relying on memory alone not to drop the ball.
A ticket is automated. When something breaks in your unit, your tenant already has a process for submitting a ticket, usually through an online portal or a property management platform. Their ticket reaches you immediately, and you have a constant reminder until you can create a work order and send someone to fix the problem.
Respond Quickly, Regardless of Urgency
The number one tenant complaint is having a landlord who isn't responsive to maintenance issues. Even if the request isn't urgent, it's important to respond immediately to show tenants you're aware of the problem. Assess the situation, ask for details, and let them know when you will be sending someone out to take a look at the issue.
Not all maintenance requests are of equal importance, and there are different levels of urgency.
Examples of Urgent Requests:
Smell of gas
Flooding
Heating breaks in the winter
No hot water
Electrical issues
Clogged and backed up plumbing
For other areas, use your common sense. A broken air conditioner may not be critical for younger tenants, but it can pose a serious danger to the elderly during a heat wave.
Urgent requests should be dealt with immediately.
Examples of Important Requests:
Broken appliances
Cracked windows
Holes in the wall
Important requests should be dealt with promptly.
Examples of Non-Urgent Requests:
A running toilet
Tears in the carpet
Cracked tiles
Loose doorknob
A window that won't open
Non-urgent requests should be dealt with soon.
Even if the request isn't urgent, it's important to respond immediately to show tenants you're aware of the problem.
Related: Rental Property Repairs vs. Improvements
Each landlord may organize the list a little differently, but it's helpful to have a system for categorizing requests. This way, when you receive multiple tickets, you'll be able to prioritize the urgent ones first and deal with the rest in a timely manner.
After the issue is resolved, don't forget to follow up with your tenants and make sure everything is working as it's supposed to. It will let your tenants know you care.
Make Contacts Before You Need Them
Quick! It's 2 am and a pipe has burst under your tenant's kitchen sink. Water is everywhere and shows no signs of stopping. You need a plumber, but who will you call?
Emergencies are not the times you want to be browsing through Yelp and comparing reviews. It's much better to anticipate problems and be prepared than to be caught unawares and without recourse.
Find good contractors before you need them. Know who you will call for plumbing, electrical, HVAC, and general repairs. Have multiple good leads, as contractors can get busy depending on the season.  You don't want to get caught scrambling for an HVAC contractor right before a winter cold snap, or a trying to find a gutter contractor right before a storm.
Property managers who deal with a large number of units may hire a full time handyman to deal with issues when they come up. Small time landlords with fewer properties may prefer to employ people as needed. Regardless of your system, know who you plan to contact before any problems arise. Also, be sure to confirm with this person whether or not they are willing to take emergency calls in the "off-hours" and what their rates would be for those jobs.
Give Proper Notice
Make sure you observe your state and local laws about advance notice before entering a unit.
Even though it is your property, it is your tenants' home and you need to show them respect. Give them appropriate notice anytime you need to make repairs. This includes third party contractors coming for repairs the tenant has requested.
Notify tenants in the entire building or complex if you need to shut off the water or power in order to make a repair.
Regular Inspections
Inspecting a property regularly can prevent minor issues from becoming major ones. Landlords vary in their opinions of how often you should inspect. Some inspect every 3-4 months, others inspect every 6 months, and some inspect once a year. Whatever timeframe you choose, it's best to balance your need to inspect the property with preserving your tenants' privacy.
Landlords have the chance to perform a detailed inspection and see the state of the unit before a new tenant moves in. Undergoing a move-in inspection gives you a good "before" picture so that you can assess any damages when a tenant moves out.
Some landlords and managers find it helpful to provide a move-in checklist; in some states, this is a requirement. Take photos of the unit prior to move-in so that you have a record of the condition. This way, when a tenant tries to argue damage was pre-existing, you have photographic evidence to prove otherwise.
Related: What Should a Landlord Look for in a Rental Property Inspection?
Final Word
Handling maintenance issues doesn't have to be a big deal or a major time sink. The key is to automate your system and take preventive measures to keep problems from getting out of hand.
The goal is to get to the point where you can handle the influx of tickets because your system keeps you organized. You want to save time and avoid having to act as the middleman when coordinating with tenants and contractors. You also want the assurance that qualified professionals are available at your fingertips.
Using a platform like the Tellus app will guarantee a more efficient way of handling maintenance issues. Take tickets through Chat and ask questions about the issue to save time. Add your handyman directly to the Chat so that they can coordinate with tenants while you monitor the conversation. If you don't have a handyman yet, Tellus can recommend qualified professionals in your area. All of this with just a few taps on your phone.
Related: The Tellus Superapp for Rental Management: 5 Reasons Why Landlords Love It
Because in the end, you're running a business. You don't have hours of time to waste each month on something technology can handle for you. Try it out for yourself on the App Store or Play Store and start automating your rentals. The difference will surprise you.
---