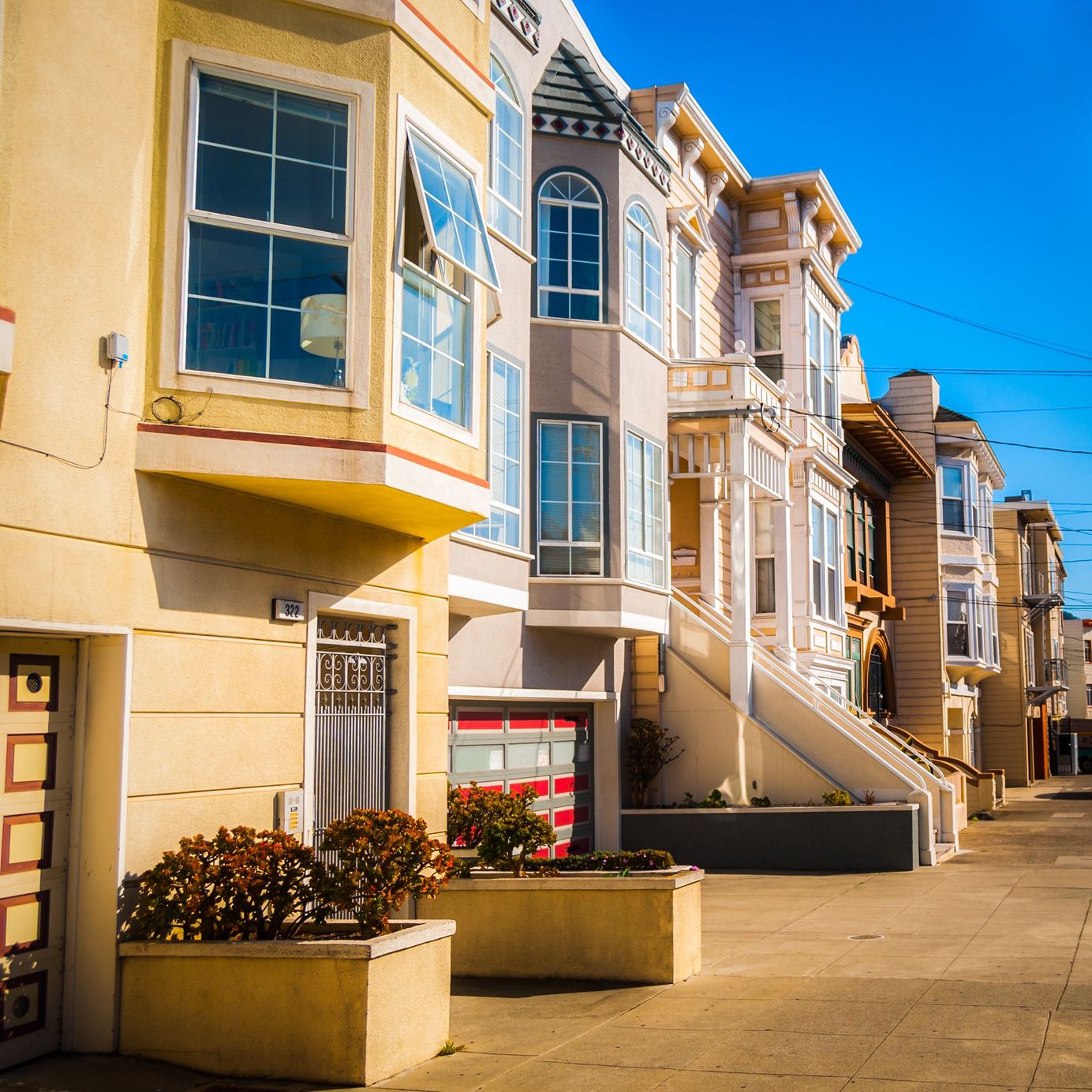 How to Get Your Start in Real Estate Investing
You probably already know about the benefits of owning a rental property. But how do you get started? Read this guide to real estate investing for beginners.
If you're looking to get your start in real estate or develop a real estate investing business plan, there's a lot to know before you begin. Here are some tips to help.
Start Reading!
If you don't know where to start, learning more about the industry can help you narrow down your interests. For example, is your dream to find the best deals and flip homes? Or do you see yourself being a landlord and slowly growing your portfolio by investing in rental houses? Do you want the higher returns of commercial properties? Or maybe you don't want to own property at all, but just want the diversification real estate investment trusts (REITs) could give you. You can create your own Real Estate Investing 101 course by reading about these different areas and deciding which one is best suited for your talents, your market, and your interests.
Related: BRRRR Method for Real Estate Investing Beginners
A good place to start would be Bigger Pockets. This is one of the largest online resources for real estate investors. Read the articles, listen to the podcasts, and browse through the forums. There are plenty of resources geared towards real estate investing for beginners. The site is full of experienced investors willing to share their expertise and offer rental property investment advice.
Another good resource is Nolo, a legal website specializing in making the law accessible to the average person. If being a landlord is in your real estate investment business plan, then you need to become familiar with landlord-tenant law. Everything is state-dependent, from the amount of security deposit you can collect to when you can charge a late fee. Research your state law so that you'll know ahead of time how best to enforce your lease and interact with your tenants.
Start collecting a list of your favorite bloggers, speakers, and authors. By finding out what worked and did not work for them, you can avoid their mistakes and learn from their experiences.
The same can be said for meeting with people in person. Many real estate investors find value in joining a local investing group to get tips, mentorship, advice, and real estate investment training. Sometimes these groups are advertised in Bigger Pockets or other online forums. The National Real Estate Investor Association (REIA) has local chapters with regular meetings where you can network with other investors.
As you're seeking out advice and mentorship, be wary of self-proclaimed "experts" or "gurus" trying to sell you their investing courses. Usually, these classes will be filled with exciting stories of people who made it big, but they give you very little content. First research the person to see what others have to say about them and their advice.
Finally, keep up to date on real estate market trends, both at a national and local level. Read the news, stay plugged into social media, and be part of the conversation.
Define Your Goals
Remember, while education is important, it's even more crucial not to get stuck at that beginning phase. You don't want to obtain all that book-knowledge without putting it into practice. If you think this could happen, set a timeline for yourself detailing when you'll start looking for your first deal and when you'll jump in.
Outline your plans for getting started in your chosen industry with specific dates to hold yourself accountable. For example:
DAY 1- start date
Research different areas for investing
DAY 14- pick one or two focus areas
Research market trends for these focus areas
Attend one networking event
DAY 21- contact local real estate agents
DAY 28- choose an agent and start viewing properties
Research financing options
DAY 35- submit paperwork for pre-approval
DAY 56- find your dream property and put in an offer
The above timeline is just an example. Customize your timeline based on your strategy, desired results, and how much time you have to devote to your investing goals.
Try to stick to your timeline by creating a schedule. How much time can you spend each week on real estate investing? Make an appointment and block off the time in your calendar. Treat it just like any other appointment; don't cancel or double book. You're investing in your future, and that's important.
Know Your Limitations
As much as we all want to be millionaires, we need to recognize our limitations if we're ever going to be able to move past them and achieve our goals.
There are two major factors that have the potential to limit your real estate dreams: your local market and your financial status.
Local Market
Not all markets are easy to break into. For example, if you've saved up $50K for a downpayment, but you live in a hot market where apartments start at $1M, you may have better luck starting out in a new market.
Some solutions: Try house-hacking your primary residence (live in one room/unit and rent out the others). You could also become a long-distance investor, which is much more feasible with the help of a reliable property manager and an online platform like the Tellus superapp.
Perhaps you have the opposite problem where your market is easy to break into, but high vacancy rates and poor job prospects make it difficult to start investing in real estate for rental income.
Some solutions: Look to the next city over and see if there are better opportunities. Focus on cities with a university and a thriving student population. Usually the demand for rentals is higher there.
Other investors are in the middle. Breaking into real estate in their local market is an attainable goal, but one that takes persistence and patience as they search for the best deal.
Financial Status
The number one limitation that prevents new real estate investors from enjoying the benefits of owning a rental property is a lack of capital. We'll get into creative ways to finance real estate in our next post. For now, it may be helpful to understand your financial status and think of steps you can take to move up to the next level.
Survival: You're making a living, but there's not any extra money to save or invest.
Stability: You're keeping a good balance of your income and expenses.
Saver: You're starting to put money aside regularly for a rainy day. You want to find more financial opportunities.
Growth: You actively seek out and find growth opportunities for real estate investing.
Income: Your investments are making money so that you have a passive income you can enjoy.
No matter what your financial status is, you can always find a way to work towards your real estate goals and reap the benefits of investing in rental property.
The trick is to find ways to move to the next stage. If you want to own a thousand rental properties but are barely making ends meet, your focus shouldn't be how to get your first property; it should be moving up to a place of stability where you can eventually save and start investing.
Learn More: Using Leverage to Invest in Real Estate
Choose a Market
The logical choice is often to invest close to home. After all, you're already familiar with the area, you understand the market trends, and having a rental property in the same city where you live makes managing the property a lot easier.
However, choosing to invest in your local market isn't the logical choice for everyone. Sometimes the barrier to entry is too high, making it hard to get started and easy to get discouraged.
If this is the case, consider locations within a one-hour drive. Look at suburbs of a major city and consider how your area's population is expanding. What people consider to be undesirable suburbs now may become a hot market as the city expands.
For some real estate investors, choosing a market out of state can still be beneficial. It allows for a more diverse portfolio and a potentially lower tax rate if you choose your state wisely.
As always, research is key to making a smart decision. Take a look at the macro trends such as unemployment rate, job growth, economic conditions, population, demographics, rent-price ratio, and taxes.
Don't neglect to consider the local factors, such as safety, crime rates, school districts, public transport, walkability, proximity to supermarkets and local attractions, and the general neighborhood.
Gather a Real Estate Investing Team
Real estate investing isn't something you have to do alone. Surround yourself with people who will help you reach your goals.
Your team members can include:
Real estate agents. Agents can bring their expertise and knowledge of the local market to help you find the perfect property or sell your recently refurbished unit.
Attorneys. An attorney who specializes in real estate law is always a helpful contact. They can create state-specific leases, go through contracts, and help protect your assets.
Banks. You'll need help financing your real estate deals. Shop around for the best rates.
Private Lenders. Sometimes going through a bank isn't always the best option. In that case, a private lender can help you to obtain the funds you need.
Mortgage brokers. A broker can help you find the perfect loan and show you how to buy investment property.
Insurance agents. Your insurance agent will handle issues like business liability, property protection, and rental home coverage.
Accountant. A good accountant is your best friend during tax season. They can help you maximize your profits by helping you take the right tax deductions.
Property manager. If you're managing out of state, having boots on the ground can provide you with enormous peace of mind.
Contractors. Knowing who to call when something goes wrong at your property saves you time and worry.
Technology. Don't make the mistake of not leveraging technology. Using a platform like the Tellus superapp can automate tasks to save you time so that you can focus on making your next deal.
Don't wait until after you've bought a property to start assembling your team. Most investors would argue that you should start networking and compiling a list of contacts now, even as you're learning income property investing basics. You never know when you will need your real estate investing team, so it's better to be prepared.
Related: Should I Hire a Property Manager?
Final Word
Real estate investing doesn't have to be overwhelming. The key is to start with education and narrow down your interests. Set your goals, understand your limitations, and start to move past them. Choose a market and start getting a team together to help you on your real estate journey.
Once you've completed the above steps, it's time to start thinking about your financial strategy. How are you going to finance your property and reap the benefits of investing in real estate? What options are available to you? We'll talk about that next week!
For real estate investing opportunities with a low barrier to entry, check out investing with the Tellus superapp. Start with $200, earn daily money, and sell at any time.
---