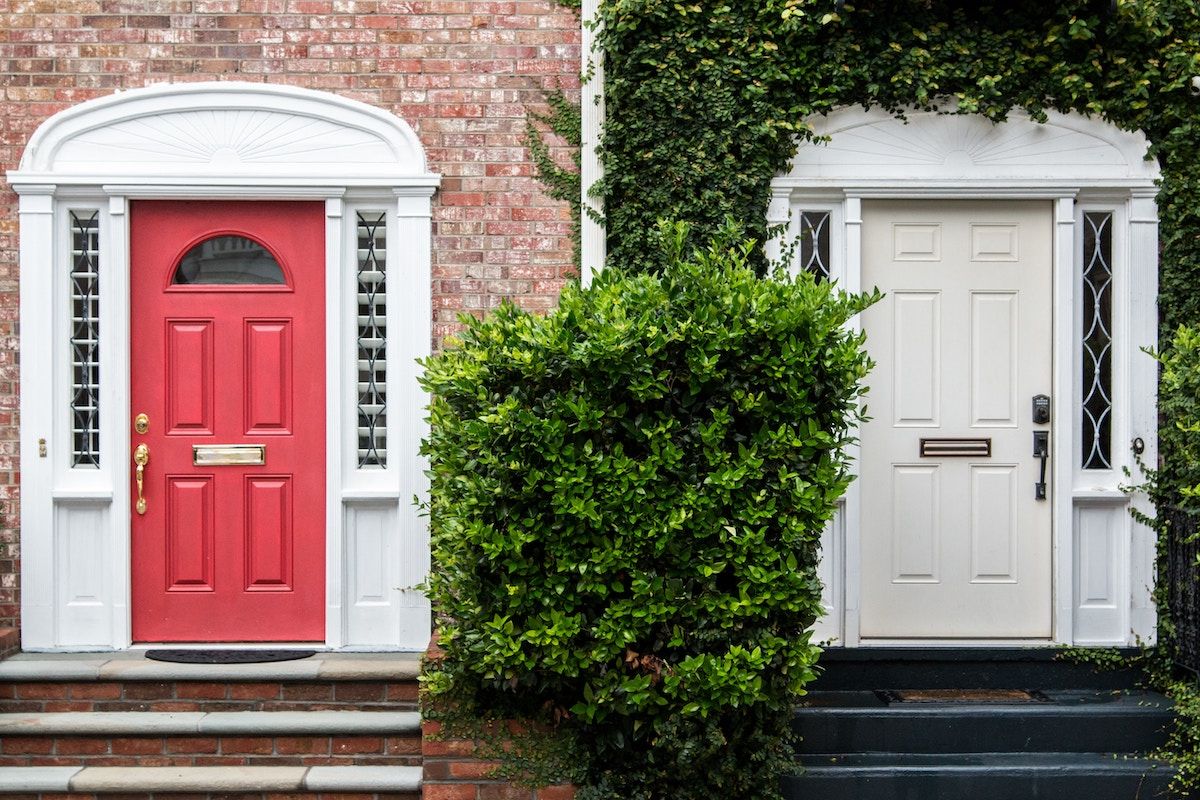 What First-Time Investors Need to Know About House Hacking
Owning your first rental property is a great goal, but starting out can seem impossible without money in the bank. House hacking may be your answer.
Owning your first rental property is a great goal, but starting out can seem impossible without money in the bank. If you're in this position, don't be discouraged. There's still a way.
Many seasoned investors suggest house hacking (renting out a portion of your primary residence for income) to newcomers on the real estate investment scene. Specifically, the ideal, first-time investment they recommend is the duplex—although units up to 4 can work too. We'll talk about why house hacking a duplex can be a great entry into real estate investing and how you can finance your first rental with an FHA loan.
House Hacking as a First-Time Strategy
Qualifying for an investment property loan is out of reach for many first-time investors. Lenders usually require at least a 20%–30% down payment. Not many people have that much money saved up. Consider this: 55% of Americans can only afford a down payment well below the recommended benchmark of 20% for just a primary residence.

So what is the Average Joe to do when he cannot afford the recommended down payment for a main home but desires an investment property? House hack an FHA-financed property!

Let's start with the term itself: house hack. A well-known buzzword, house hacking is the strategy of living in one unit of your multi-family property while receiving rental income from tenants in the other units. Ideally, the income covers all or most of your mortgage and expenses. The wonderful thing about the FHA loan mentioned earlier is that it complements house hacking. We'll talk more about the loan later.

Like everything else in life, house hacking has advantages and disadvantages. We'll evaluate both before you decide if house hacking a duplex is a good idea.
House Hacking a Duplex: The Benefits and Drawbacks
Benefits
Rental income can cover the mortgage
We know that owning property is burdened by costs, such as the mortgage, insurance, and maintenance. By house hacking, your rental income can help cover most, if not all, of those costs. Landlords who house hack their duplex have reported earning rental income that paid their entire mortgage each month. While that is not always a guarantee, even moderate rental income that partially covers the mortgage can help you save more money towards your next purchase.
Another benefit of the duplex is if a tenant from one unit moves out, the monthly cash flow would be partially affected; the other unit offsets the lowered collection rate. A single-family rental is 100% vacant. Until you find another tenant, you would not see any cash flow. There is still a chance for both units in the duplex to be vacant, but the likelihood is low.
Privacy and proximity
Living in a duplex is appealing to the new investor because it offers both the privacy of a single-family home (you live in your own unit) and close proximity to a rental property (your tenant is right next door). This is an advantageous setup for a new landlord. You gain valuable experience when you self-manage, handling the day-to-day events as you see them happening.
Instant rental income
Investors can immediately start gaining landlord experience and rental income. While a portion of a single-family house can be rented out as well, most people do not want to be down the hall from tenants.
Build Rental Income History
To be able to count rental income when qualifying for another mortgage, lenders usually require at least two years of rental income history. This makes house hacking an attractive option for entry into real estate investing; you have a place to live while building that history. Recently, Freddie Mac removed the 2-year requirement, but you should still check with your lender if they have overlays.

Borrowers should check with their lenders about qualifications. Lenders can add overlays, which are stricter rules that make securing a loan more difficult.
We have seen a few benefits, but what are the drawbacks of house hacking a duplex?
Drawbacks
You live next to tenants
This depends on you as the landlord. Certainly, living on property has its perks. For example, a landlord would be more attuned to the building's maintenance needs, and they would not have to travel far to diagnose the severity of a repair issue. The downsides will vary depending on your landlord-tenant relationship. Living next to tenants may turn you away if you prefer to have anonymity or peace and quiet.
Selling a duplex is harder
Every investor needs an exit strategy, so when an owner determines selling the property is in their best interest, could they sell it as easily as a single-family home? Probably not. Generally, there is less demand for a duplex. You should also keep in mind that a duplex does not appreciate as quickly as a single-family home.
Duplexes cost more
The difference in selling price between duplexes and single-family houses can be as much as 25% or more. Property insurance rates are also higher for duplexes. As a landlord, you can expect to pay up to 20% more for basic landlord insurance policy versus a standard homeowners policy.

Let's review. Investment property loans are too expensive for most first-time investors; most require a high down payment. House hacking is a strategy that works for first-time investors with little to no funds, and the duplex can be a good option to start. You might have asked yourself, "Why not choose a triplex or four-plex?" You can, but the cost of a 3-4 unit property excludes most first-time investors who do not have a large enough reserve to cover the higher costs.
Now let's look at FHA loans. Why is this type of loan a great choice for house hacking?
FHA Loan Introduction
We mentioned previously that experienced investors recommend the duplex as a first-time investment. They also suggest financing a duplex with an FHA loan. It complements the house hacking strategy because the FHA loan is available only to owner-occupants.
The owner occupancy requirement states that at least one borrower must occupy the property within 60 days of signing the loan and intend to live on the property for at least one year. Remember that a house hack requires the borrower to live on property!
A Closer Look: What You Need to Qualify
Insured by the Federal Housing Administration, the FHA loan is popularly known as the first-time home buyer mortgage.

A main benefit of the FHA loan is affordability. You may not be able to qualify for an investment property loan without at least a 20% down payment. FHA loans, on the other hand, require a minimum down payment of only 3.5%. What's more, they also have lower interest rates and relaxed credit score requirements. It is also important to note that FHA loans can be used to buy a duplex, a single-family home, and multi-family units of up to four.

FHA requirements

3.5% down payment with a credit score of at least 580
10% down payment with credit scores between 500 and 579
Total debt burden should not exceed 43%
Pay upfront mortgage insurance premium (MIP)
Must make the property a primary residence for at least a year
Borrower must have proof of income and employment
The upfront mortgage insurance premium (MIP) costs 1.75% of the loan amount and can be paid at closing or rolled into the loan balance. Read Mortgage Types 101 to learn more about FHA's MIP requirement.
How much can you borrow?
The borrower's loan size must be within the maximum limit for the area. Loan limits are based on the area's median home values. Some regions have higher limits, but the majority of the United States follow the standard tier:

| Unit | Standard | Mid-Range | High-cost |
| --- | --- | --- | --- |
| 1-unit home | $314,827 | From $314,827 to $726,525 | $726,525 |
| 2-unit home | $403,125 | From $403,125 to $930,300 | $930,300 |
| 3-unit home | $487,250 | From $487,250 to $1,124,475 | $1,124,475 |
| 4-unit home | $605,525 | From $605,525 to $1,397,400 | $1,397,400 |
Final Word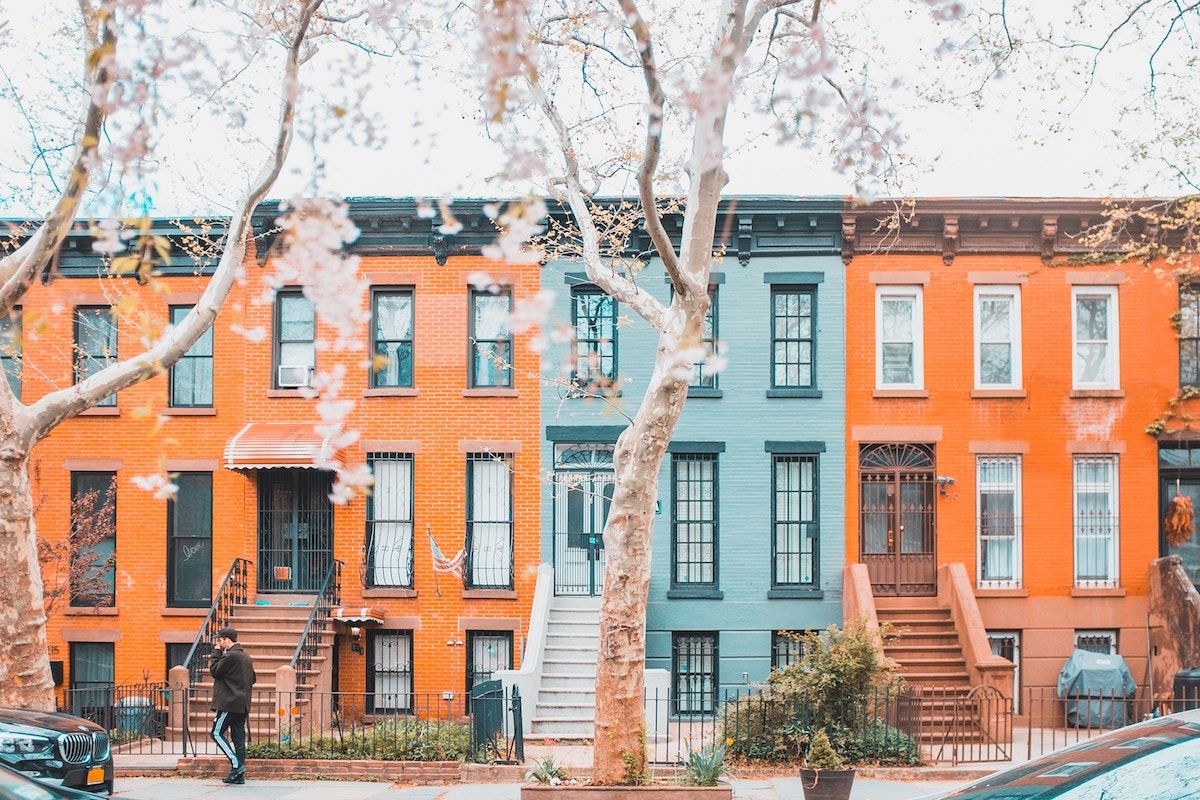 Is the Duplex a Good Investment?
We have seen that house hacking a duplex is a great strategy towards owning your first rental property. It is a brilliant solution for beginners who want both a primary residence and an investment bundled into a smart package. Also, the house hacking strategy is enhanced by the FHA loan, which requires owner-occupancy, a small down payment, and relaxes credit score conditions. It's easy to see why experienced investors recommend first-time investors look into house hacking an FHA-financed duplex: it has the lowest barrier of entry towards growing an investment portfolio.
If you're considering house hacking, think of how you can use technology to your advantage. The Tellus app gives landlords an easy way to collect rent, chat with tenants, and keep track of expenses. Download the app for free from the App Store or Google Play.
---