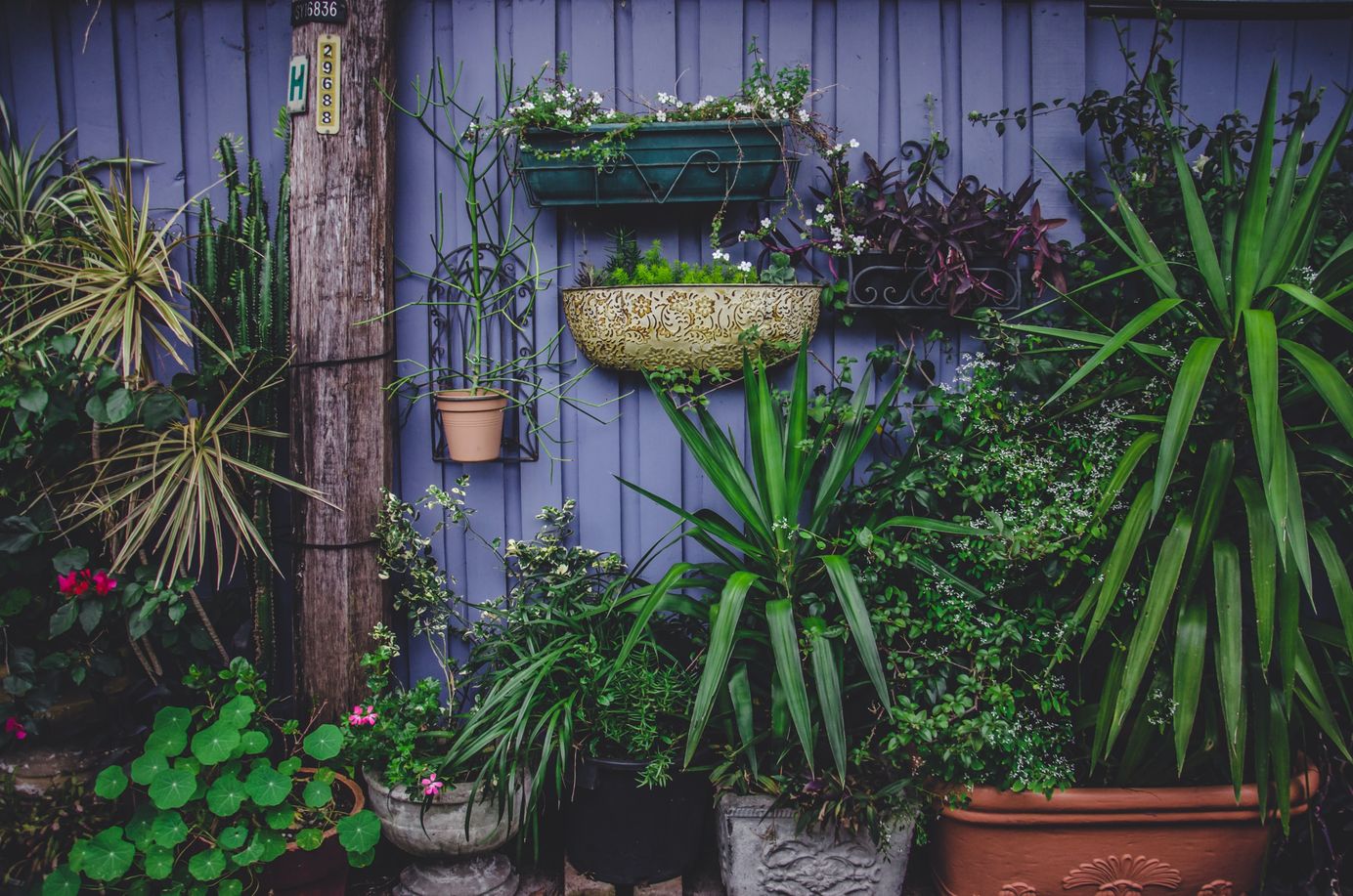 Sustainable Ways to Update Your Home
Whether you're planning a massive renovation or simply refreshing a few rooms, there are always ways to make your home improvement projects more environmentally conscious. Here are some changes, both big and small, you can implement to conserve energy and minimize waste while renovating your home.
Home renovations are always an exciting opportunity to make your living space more functional, modern, and aligned with your style. It's never a bad time to spruce up your home, but as we discover more about the current state of our planet, people are considering the environmental implications of their actions.
Whether you're planning a massive renovation or simply refreshing a few rooms, there are always ways to make your home improvement projects more environmentally conscious. Here are some changes, both big and small, you can implement to conserve energy and minimize waste while renovating your home.
Conserve Energy
According to the US Energy Information Administration, about 63% of electricity generated in the US during 2019 was from fossil fuels. Another 20% was generated from nuclear energy. Although nuclear energy does not emit the same CO2 emissions, it can release harmful radiation and produce radioactive waste that remains active for hundreds of thousands of years. Finding ways to mitigate energy usage and generate your own renewable forms of energy is a much more eco-friendly way to power your home.
Utilize natural lighting
When developing home plans for larger remodeling projects, try implementing extra windows and skylights to allow for as much natural light as possible. This will dramatically decrease the amount of artificial light you have to use, especially during the day. Not only does it increase the value of your home, but extra natural lighting will brighten up your space and make it feel more inviting.
Secure windows and doors
According to Energy Star, investing in high quality, energy-efficient windows can decrease your energy bill by around 12% every month. With better insulation, energy-efficient windows trap in the cool air during the summer and the heat during the winter. If you don't want to invest in completely new windows, you can try re-caulking and adding curtains or blinds to prevent air leakage and minimize energy usage.
Start using LED light bulbs
Whether you're installing integrated ceiling lights, buying new lamps to refresh a room, or just changing burnt-out bulbs around the house, make sure to choose LED. Compared to incandescent bulbs, LED light bulbs use about 75% less energy and last up to 25x longer. In terms of sustainability, this means both saving energy and fewer light bulbs in landfills. For your wallet, this means saving money on your energy bill and buying bulbs less frequently.
Install solar panels
There are numerous financial and environmental benefits to installing solar panels on your home. Powered by the sun's heat, solar panels are an eco-friendly way to generate energy for your home without producing excess pollution. Although the cost of installing these large pieces of equipment might seem daunting, it's an investment that will pay for itself in the long run. They will save you hundreds of dollars every year on your energy bills, raise your property value, and qualify you for a large tax deduction that will reimburse you for much of the purchase.
Upgrade to energy-efficient appliances
When the time comes to upgrade your appliances, make sure to look for those with the blue Energy Star logo. These appliances have to pass certain efficiency tests certifying that they use lower amounts of water and energy to operate. In the kitchen and bathrooms, try upgrading to low flow sinks, showerheads, and toilets to decrease water usage. These changes will minimize the amount of energy and water you use and reduce your monthly utility bills.
Minimize Waste
It's easy to produce a lot of waste when remodeling and revamping your home. According to the EPA, home remodeling accounts for about 22% of construction and demolition waste in the United States. Before you begin, use these tips as a guide on how you can reduce waste and consume less.
Shop second hand
Shopping "pre-loved" is a simple way to reduce your carbon footprint by reusing, repurposing, and recycling, as this is always more sustainable than buying new. When looking to replace furniture, dishware, or home accessories, try shopping around flea markets, antique shops, online antique dealers, goodwill, or online resale platforms like Offerup or Facebook Marketplace. You'll be surprised by the one-of-a-kind pieces you'll find at amazing prices, giving your house or apartment a more curated look.
The same goes for any construction job during your remodeling process. Using reclaimed materials, salvaged wood, and discarded metal reduces how much you consume, lowers costs, and can give your home a unique character. Also, when buying furniture or materials to remodel your home, try and buy locally whenever possible. The fewer emissions generated trying to transport items long distances, the better.
Invest in quality
It is often worth spending more money on quality pieces that will stand the test of time. Instead of continuing to purchase cheap sets of kitchen chairs that fall apart and need to be replaced within the year, buying a better quality item the first time can save you in the long run. This way, you aren't producing as much waste by continuously buying and throwing away cheap furniture that doesn't last. Try researching brands known for producing durable products, and read reviews before purchasing. If you're on a budget, the preloved market is a great way to score some amazing, high-quality pieces at a lower price.
Donate or sell unwanted items
One man's trash is another man's treasure. To help divert waste from landfills, try donating or selling any unwanted furniture instead of throwing it away. Charities, such as the Salvation Army and Purple Heart, will even come to your home to collect any unwanted furniture and household items for free. If you don't like an item any longer or if it isn't in the best condition, someone else might love it and be willing to bring it back to life.
Repurpose
Instead of completely demolishing your furnishings and replacing them with new ones, try to repurpose what you already have. For example, if you want to update your kitchen cabinets, consider sanding them down, painting them a new color, replacing the hardware, or lining them with contact paper. Instead of completely demolishing the current cabinets, you can achieve your desired look at the fraction of the price and with minimal waste. The same goes for furniture. Instead of buying new, try reupholstering your current chairs, painting worn down tables, and fixing any wobbly legs on items you might have been planning to toss and replace.
Additionally, before the demolition stage of big remodels, think of ways you can repurpose different materials. Try using the granite countertops you're removing from the kitchen to make an outdoor table. Maybe the tile you're removing from the bathroom could be used in the laundry room. You could also use the wood planks from your old flooring to build an accent wall. Refreshing instead of replacing will always be the more eco-friendly solution, and it also often saves you money.
No matter how extensive your remodeling project may be, taking at least a couple of these suggestions is a step towards being more environmentally conscious. Although there may be an upfront cost or extra effort required for some of these changes, they can save you money in the long run by lowering energy bills, adding value to your home, and saving money on materials and furniture. It's a win-win situation for you and the environment!

---