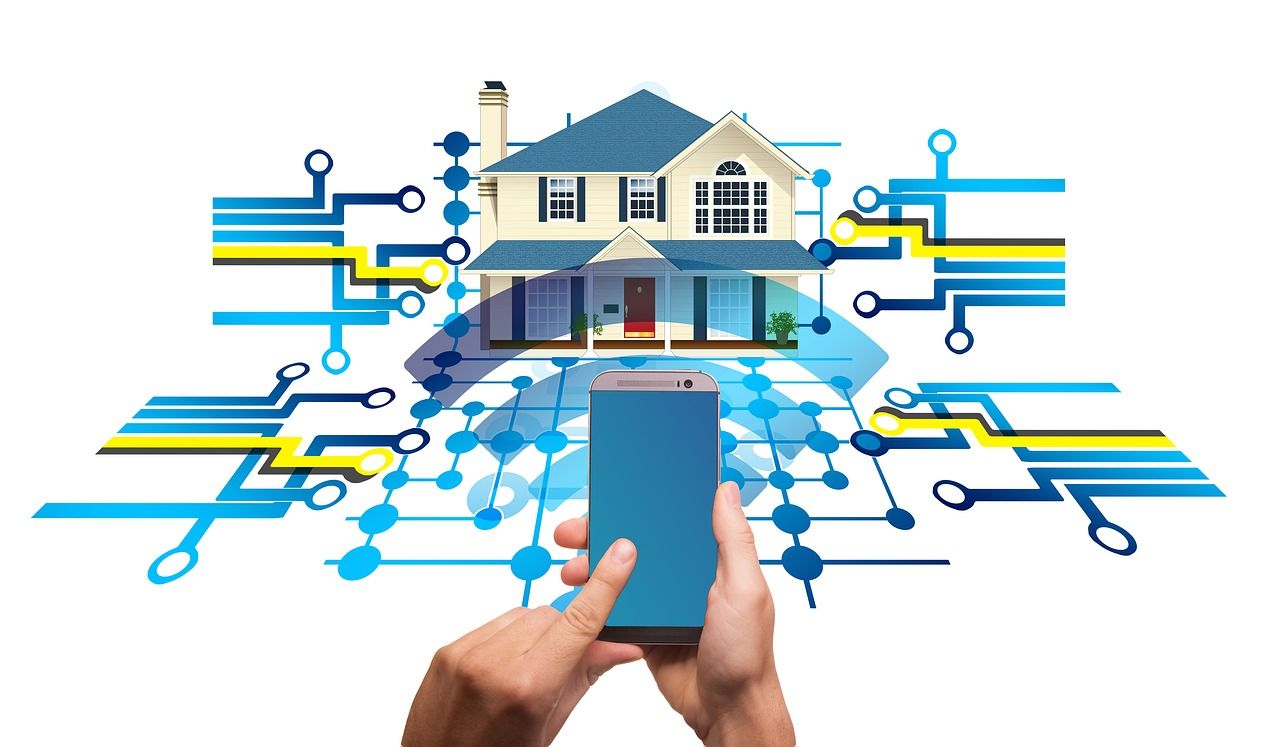 Here's Why Smart Homeowners Should Value Cybersecurity
In the era of smartphones and smart homes, cybersecurity is now of utmost importance. Here are some tips to help you work securely from home.

The arrival of smart home technology has been an exciting development for people all over the world. For one thing, it has brought about plenty of devices and applications that make the home environment more comfortable, convenient, and even fun. Additionally though, it can help to bring about meaningful energy conservation, helping homeowners to live more sustainably and save money.

These are very real benefits, and they help to explain why more and more people are interested in converting their houses and apartments into smart homes. At the same time though, there are some concerns that arise as a result of the number of connected devices and systems that comprise the typical smart home. Accordingly, there are several reasons that smart homeowners should place a premium on cybersecurity….
"Botnet" Vulnerabilities
A smart home is, at its core, one of many outcomes of what we now know as the "Internet of Things." For those who aren't particularly well versed in this topic, the IoT is simply the global network of connected devices that communicate with one another. Many of its applications and manifestations exist on an industrial scale. But smart homes are effectively miniature IoT ecosystems consisting of devices and applications that can connect to and communicate with each other (and with homeowners' personal devices, external entities like security companies, and so on).

It's really a magnificent form of modern technology, but unfortunately, it also gives rise to new vulnerabilities sometimes known as "botnets." Botnets are described helpfully by a university director of cybersecurity operations as "vast networks of tiny computers vulnerable to hijacking by hackers." The idea is basically that each new device or sensor you have in your own, IoT-based smart home is essentially an entry point for hackers. And while homeowners may not have to worry too much in theory about their automated coffeemakers being hacked, there are other concerns — such as a given device serving as a gateway to a personal computer or home network, or a security system being compromised (which we'll touch on more below). People with smart homes need to be aware of these potential issues, and safeguard devices (or "botnets") as needed.
There's Data to Protect
People who don't study or work in cybersecurity specifically often think of it in terms of hardware being compromised or software being hacked and compromised. But the truth is that data is what ends up mattering much of the time. Our world is ever more defined by the troves of data we store and transfer between devices, and it's this that has given rise to more attention on cybersecurity. Jobs are emerging rapidly to address data security needs, and many are going back to school online in order to educate themselves and meet the requirements for those jobs.

One program for these very same people pursuing online cybersecurity degrees puts it nicely in an all-encompassing sense, stating that this field is meant to prepare people to "prevent data theft and preserve data integrity." However, most of those actual efforts are occurring in places of business — not smart homes. The truth though is that even as smart home devices can serve as entry points for hacks (as we discussed above), they also store and transfer personal data that can be compromised. Smart homeowners need to value and practice cybersecurity in order to prevent this from happening.
Cyber Security is Physical Security
We alluded to physical security above, and the truth is that tech in home security makes up the core of many smart home designs. That is to say, while there are a lot of features meant to conserve energy or bring about more convenient home living, an intelligent security system is often the backbone of a smart home.

This is a good thing, and it can introduce all kinds of high-tech security measures that make a home safer and give a homeowner more control over the environment. But it's also important for the same homeowners to recognize that in a smart home, cybersecurity and physical security can be one and the same. Inadequate cybersecurity can leave the actual home system vulnerable to hackers, which in the worst of cases can make a home easier to break into without consequences.

Overall, smart homes can seem almost magical in certain ways, and are only going to get better and more impressive moving forward. But they also require a diligent approach to cybersecurity, and these issues and concerns explain why.


---