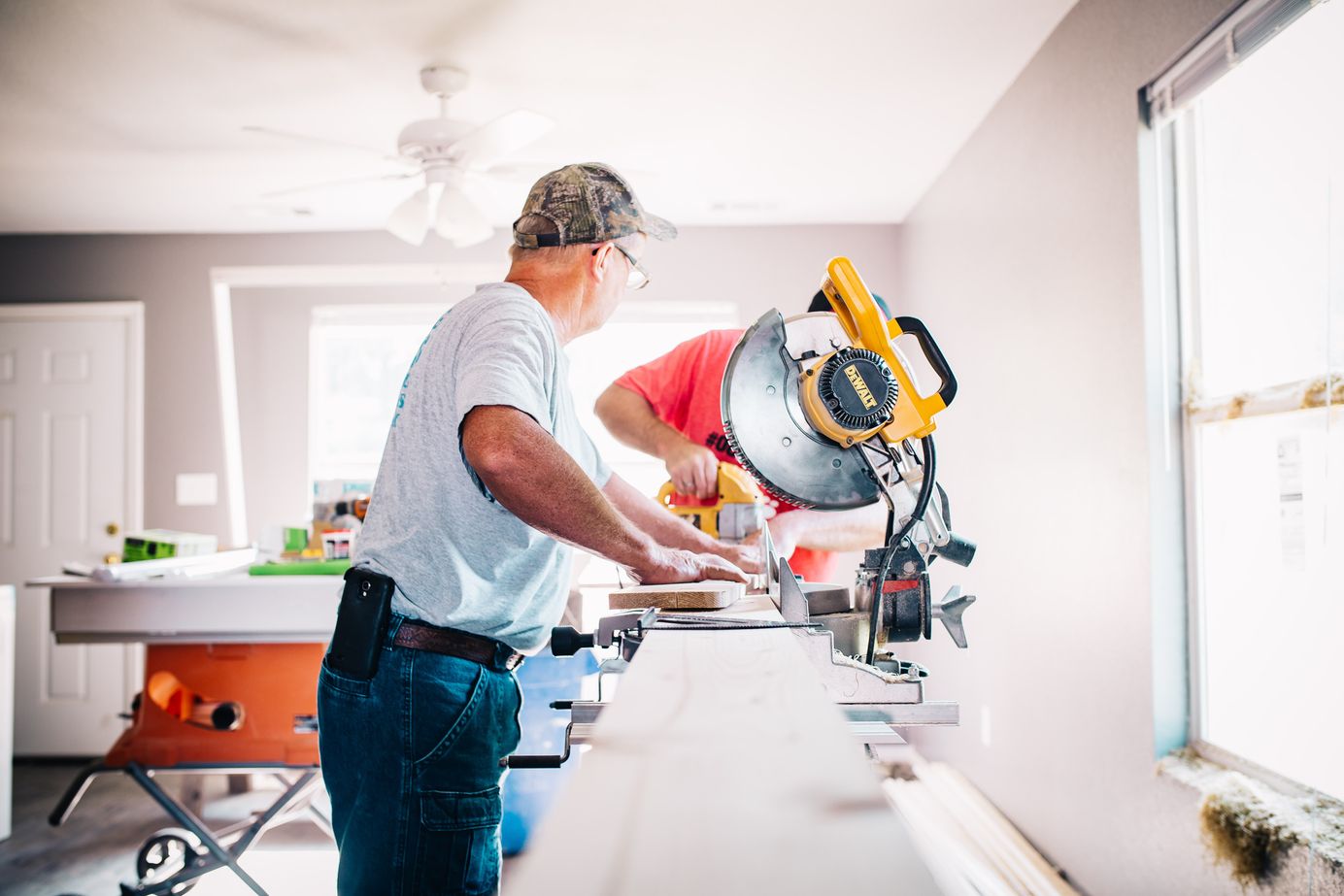 Easy DIY Home Projects For Quarantine
If you're feeling a bit stir crazy at home during COVID-19, you aren't alone. For many of you there may be a burning desire to do something productive with all this time at home… but what exactly can you do? Here are some easy DIY home projects anyone can accomplish.
If you're feeling a bit stir crazy at home during COVID-19, you aren't alone. For many of you there may be a burning desire to do something productive with all this time at home… but what exactly can you do? Here are some easy and creative ways to improve your living space, giving you peace of mind and increasing the value of your home.
What projects can I do?
Yardwork
Who doesn't love a manicured yard, front or back? Oftentimes, though, it's hard to find the time to perfect your outdoor spaces. During all this time at home, you can:
Clean (or assemble) your outdoor furniture
Plant some beautiful flowers, just in time for spring!
Sweep off dirt or dust that may have accumulated over the seasons
This won't take too long, and it will allow you to spend some time outdoors. A refreshing break from being inside, and you'll have a beautiful outdoor space to show for it.
For those who don't already have a garbage disposal, dealing with food waste in the sink can be a hassle. Excess food can build up and clog your drain, and you end up filling the trash can with food scraps a lot faster, leading to an unappealing smell. Alternatively, your current garbage disposal might be wearing out, as most garbage disposals have to be replaced every decade. If you think it might be time to get this done, now is the time to check this project off your list!
Barn doors seem to be all the rage - they're chic, stylish, and a great aesthetic addition to any home. Not only that, but the added privacy helps make you feel more comfortable in your home. It's surprisingly easy to get started selecting the right lumber and swapping your traditional door for one that adds a little more flare. Search up some pictures on Pinterest for inspiration if you're still not convinced! You'll be proud of yourself when it's done.
You might be shocked at how dirty your ceiling fan is. The way a fan circulates air means that it attracts dirt and dust back onto its surfaces. A ceiling fan that's caked in grit won't work as effectively nor as efficiently as one that is clean. Summer is approaching, so what better time than now to prep your ceiling fans for all the hard work they're about to do?
Some other DIY ideas
None of the above home improvement ideas striking your fancy? Here's a list of other easy home projects you could do:
Install a backsplash
Paint an accent wall
Organize your closet spaces (free up more storage space!)
Hang wall art
Buy and assemble new furniture
Clean your drapes
Install a dimmer switch on your lights
Install a fan timer in the bathrooms
As you can see, the possibilities are endless. Pick whichever project, or projects, sounds the best and get started!
I don't have the supplies...and I need some help!
We understand that the pandemic may affect your ability to go out and get supplies for your home projects. We also understand that some projects may require more than one person to accomplish. Luckily, TaskRabbit has you covered. With Taskrabbit, it's easy to hire someone highly rated and trusted to help with your latest project. Whether it's grabbing supplies for you and dropping them off with contactless delivery, or helping you install that garbage disposal, the Taskers are here to make your life easier and keep you safe during the pandemic.
Save $10 on TaskRabbit with Tellus
For those who haven't used the Tellus superapp before, it's easy to find a qualified professional to help with your home projects. Just choose the category of service you need, and someone will help connect you with the right person for the job.
Even better… TaskRabbit is offering Tellus users $10 off with the code Tellus10.*
To claim your exclusive offer, download the Tellus superapp from the App Store or Play Store.
*offer available for first time TaskRabbit users only.
TaskRabbit's partnership with Tellus means endless options for home project help. Here's a sneak peek of what's available:
Moving Services
Packing and Unpacking
House Cleaning Services
Electrical Work
Installing Air Conditioner
TV Mounting
Yard Work
Personal Assistant
Run Errands
Delivery Service
Snow Removal
Home Repairs
Furniture Assembly
And More...
Final word
It can be hard to stay productive during these uncertain times, but some simple DIY home projects are a good way to make the most of your time stuck at home. By downloading Tellus and hiring a Tasker through the app, you can save $10 and get started with your first project right away. You'll feel so much better once it's over, and your home will be better off. Sounds like a win-win to us!
---