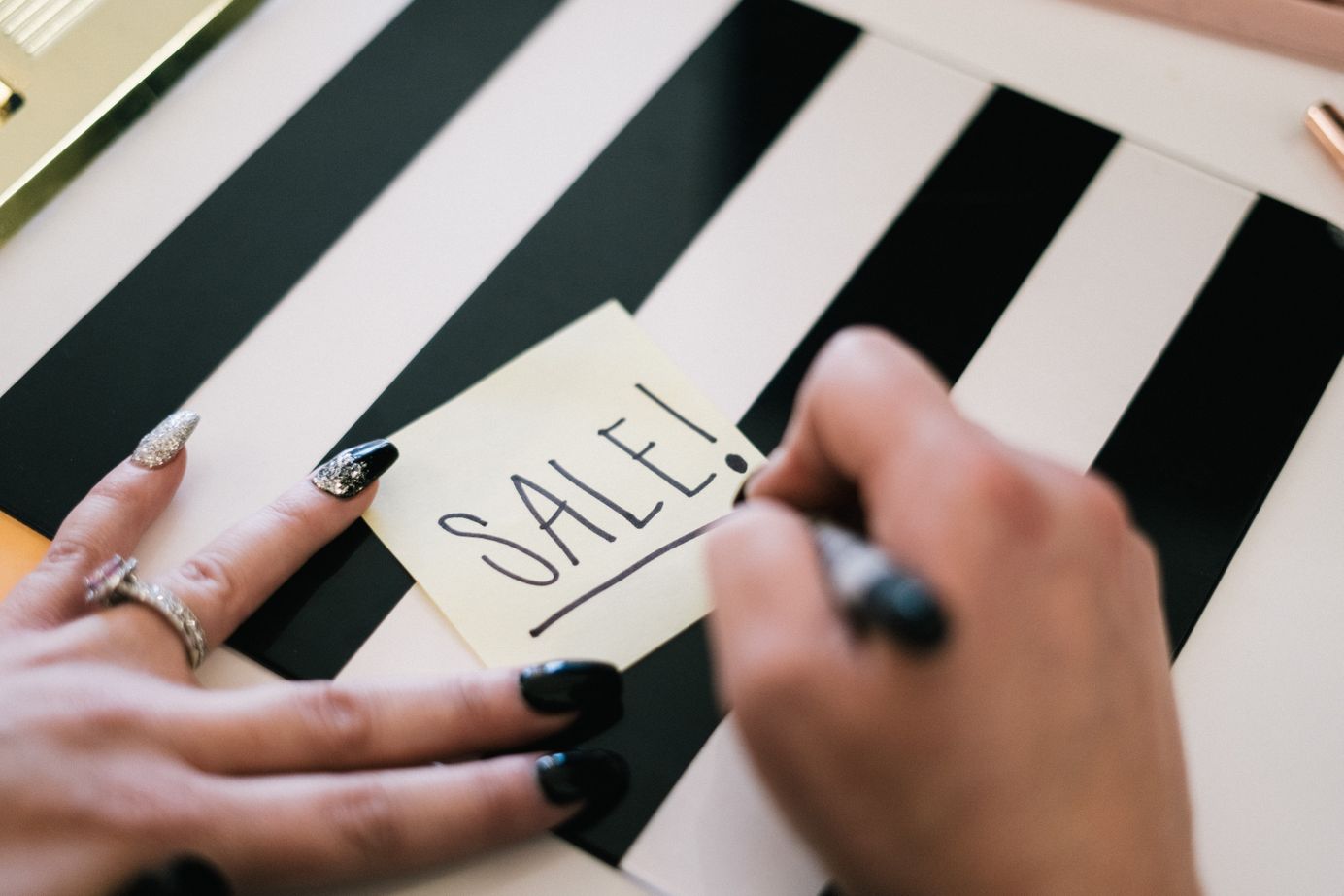 Selling Your Home Safely During the Pandemic
It can be hard to go through with selling your home given the anxiety surrounding the coronavirus. If you're ready to take advantage of the current high demand but might be a bit worried about doing so safely, these tips will make the home selling process during the pandemic safer.
As the pandemic continues developing throughout the United States, real estate trends and consumer behaviors have altered drastically. The lifestyle changes resulting from the coronavirus outbreak have pushed people out of densely populated areas to those with a bit more privacy. Now that remote working is the new norm, people are spending more time at home now than ever before and want to live somewhere with extra space.
Redfin reported a record 27% of homebuyers are looking to relocate as the pandemic causes people to consider moving to cheaper, less populated areas. People living in big cities like New York and San Francisco are moving to places with cheaper and larger homes like Florida and cities outside LA in Southern California.
Despite the current economic recession, these lifestyle changes, along with record-low mortgage rates, have increased the demand for new homes. The real estate market has shifted toward favoring the seller, as houses are selling fast and at close-to or above asking price. With that said, many sellers are a bit worried about taking advantage of the current demand because of the COVID-19 outbreak. This apprehension has caused a decreased supply in available homes on the market, driving home prices up even more.
Many homeowners remain reluctant to go through the selling process out of fear of letting real estate agents, construction workers, movers, home inspectors, and potential buyers into their homes. It can be hard to go through with selling your home given the anxiety surrounding the virus. If you're ready to take advantage of the current high demand but might be a bit worried about doing so safely, these tips will help minimize your exposure and make the home selling process during the pandemic safer.
Utilize Online Listing Sites
Whether it's work, doctors' appointments, social gatherings, or fitness classes, many normal functions of life are now being conducted virtually, and house hunting is no different. With much of the house hunting process taking place online, homebuyers are using online listing platforms now more than ever as a method of searching for the right home.
Redfin, Trulia, and Zillow are just a few of the countless online real estate listing sites you can use to list your property. These sites are essential for attracting attention to your home, especially now when viewing homes remotely is much safer. Utilizing these platforms will help expand your reach to even more potential buyers, meaning you'll most likely sell your house more quickly and for a higher price.
Take High-Quality Real Estate Photos
It's never been more important to have high-quality photos of your property to include in online listings. Having well-shot photos that make your property look its best will garner more interest and show your property in its best light.
To get great photos, you can contact a professional photographer who specializes in real estate photography. Should you decide to go this route, make sure to adhere to social distancing guidelines to protect both yourself and the photographer.
The safest way to get good quality photos during this pandemic is to take them yourself. Even if you've never done it before, real estate photography is something anyone can learn, and it's much cheaper if you are able to do it yourself. If you're a beginner, this guide will walk you through all the information you need to know when it comes to real estate photography including staging, equipment, lighting, photo-taking techniques, and editing. Who knows, after taking photos for your listing, real estate photography could become your new hobby.
Implement Virtual Showings Through Video
Virtual home tours through video are an excellent way for potential buyers to explore your property without any in-person contact. Whether they already live in your same town or thousands of miles away, it's an effective way for people to view your listing and ask questions from the comfort and safety of their own home.
Virtual home tours have been used by real estate agents for years as a way to walk through a property with a prospective buyer that might not be able to make it in person. This method has never been more vital than amidst the current pandemic. There are various ways to conduct virtual home tours depending on your budget, how much time you want to put into showing your home, and your access to technology.
One option is to film a pre-recorded video walking through your entire home. You can post it online, or have it ready to send to any homebuyers that might be interested. This option is one of the easiest, and you can even hire professionals to film a tour and edit the video for you.
Another way to provide virtual home tours that have evolved out of the pandemic is hosting an open house over video chat. You and/or your real estate agent can schedule a live video conference with as many potential buyers as you'd like to take a tour of the property. Viewers tend to prefer a live video where they can interact, ask questions about each room, and inquire about details in the moment.
Live video calls are a more personal way to provide virtual home tours and can make it easier for potential buyers to visualize themselves living there. Being in a call with multiple potential buyers will also show that there are others interested in the property, pushing people to act more aggressively should they like the house. These conferences can also be recorded and uploaded or sent to other interested buyers should they not be able to make a live conference.
Calls can also be done one-on-one for an even more personal viewing of the property. Video-chats through Facetime, Zoom, or Skype conducted more intimately allow buyers to get a more personalized tour without any distractions. This of course takes more time depending on how many individuals are interested in the house, but it could be very worthwhile, especially for those expressing significant interest.
Utilize 3D Home Tours
3D virtual home tours are also a great way to show your home. They fall somewhere between a photo slideshow and a video tour where people can walk through the home in a lifelike manner using a panoramic view.
Zillow offers a free software where sellers can use their smartphones to take panoramic photos of their homes and create 3D virtual home tours themselves. According to the company, this software is an essential selling tool because listings with 3D tours typically get double the amount of views than those without them.
Experienced photographers can also assist you for a more professional, high-quality outcome by taking photos on a special 3D camera that they then upload to their software to create the 3D viewing experience. Between hiring a photographer and paying for the software, getting a professional 3D tour ranges in price but is often a few hundred dollars per month.
When creating virtual home tours, you can always use a combination of these options to optimize your properties' position on the internet and garner more interest. Regardless of how you choose to show your house, know that there are plenty of ways to do so remotely and without putting yourself or anyone else at risk.
Utilize Virtual Staging
Virtual staging allows you to stage empty rooms in your home with furniture and artwork without anyone having to enter your home or move furniture around. Using advanced technology, furniture can be staged in different photos and 3D tours to help people visualize the full potential of a space and make it more appealing.
There is greater versatility when it comes to virtual staging with furniture style and using larger pieces of furniture you might not be able to use with regular staging. You can try different layouts to see what suits your space the best and change it up based on who is looking at your home. If it's a family with a baby, you can make the office a nursery when showing them the home. Not only is it safer during the current pandemic, but it's also much cheaper than regular staging, costing around $100 per room compared to around $2000 with physical staging. This is a great option for those with empty rooms or for those who never fully decorated parts of their home.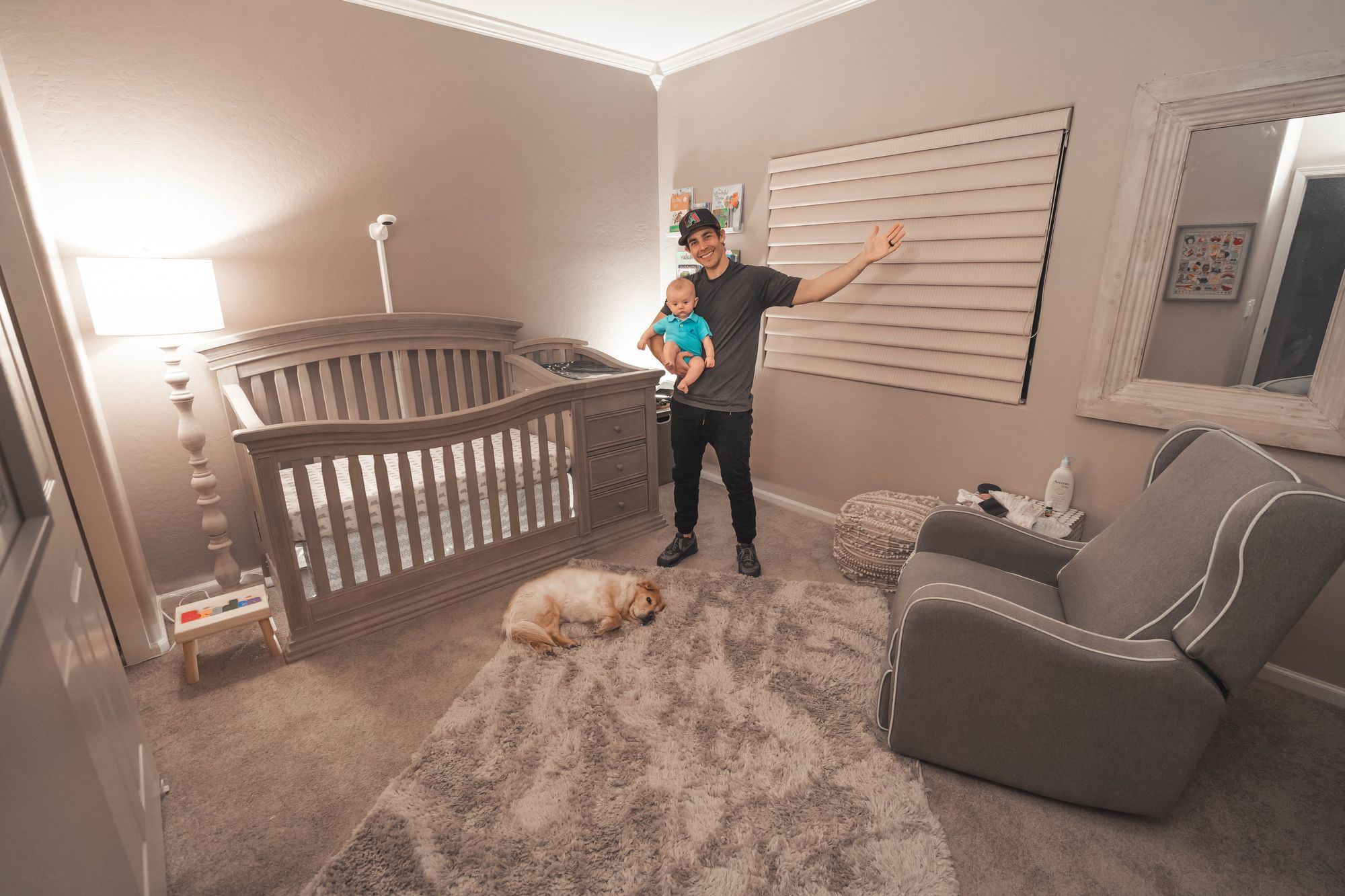 Limit In-Person Showing to Highly Interested, Pre-Approved Buyers Only
Purchasing a home is often the biggest financial decision someone will make in their lifetime, so it can be difficult for people to commit without actually seeing the property in-person.
When allowing people into your home for in-person tours, make sure they adhere to safety measures to minimize the risk of spreading COVID-19. Sanitizing hands before entering, requiring gloves and booties, keeping an adequate distance from each other, and limiting the number of residents at home during the tour are important preventative measures to consider. Leaving doors open so those touring don't have to touch door handles throughout the house is also a good idea.
For in-person viewings, restrict them to one family at a time, and avoid open houses at all costs. They can attract crowds of people and make it hard to implement social distancing. After home showings, make sure to disinfect thoroughly and wipe down any commonly touched surfaces immediately after.
Before taking the risk of conducting an in-person tour, make sure the buyers are pre-approved and seriously interested in the property. They should have already looked through the listing, partaken in virtual home tours, and gone through any other online content you've posted about the property. After they've gone through that, make sure they are pre-approved for a mortgage before the tour because if they aren't, there is no point in you showing them around and exposing yourself.
Utilize Remote Closing Procedures
Much of the home closing process has adapted to accommodate social distancing and limit in-person interactions as much as possible. Remote home closing existed before the pandemic for those purchasing a home from far away, but now it is even more essential to keep everyone involved safe. With remote closing procedures, some states are handling it differently than others, so it's important to check your local policies before proceeding.
Many places are offering remote closings, and most documents are available to sign and file online via a document portal with an e-signature. For those interested in buying your home, let them know they can receive an "MLS appraisal" remotely which is conducted using data from a listing service. If your state requires parts of the process to be done in-person, it can still be done safely by wearing PPE and remaining socially distant throughout the process.

If you're ready to take advantage of the seller's market and the time is right to sell your home, rest assured that there are ways to do so safely. With all the advanced technology we have and the possibility of conducting different types of virtual home tours, you can show your home to its fullest potential without buyers having to step foot on your property.
---