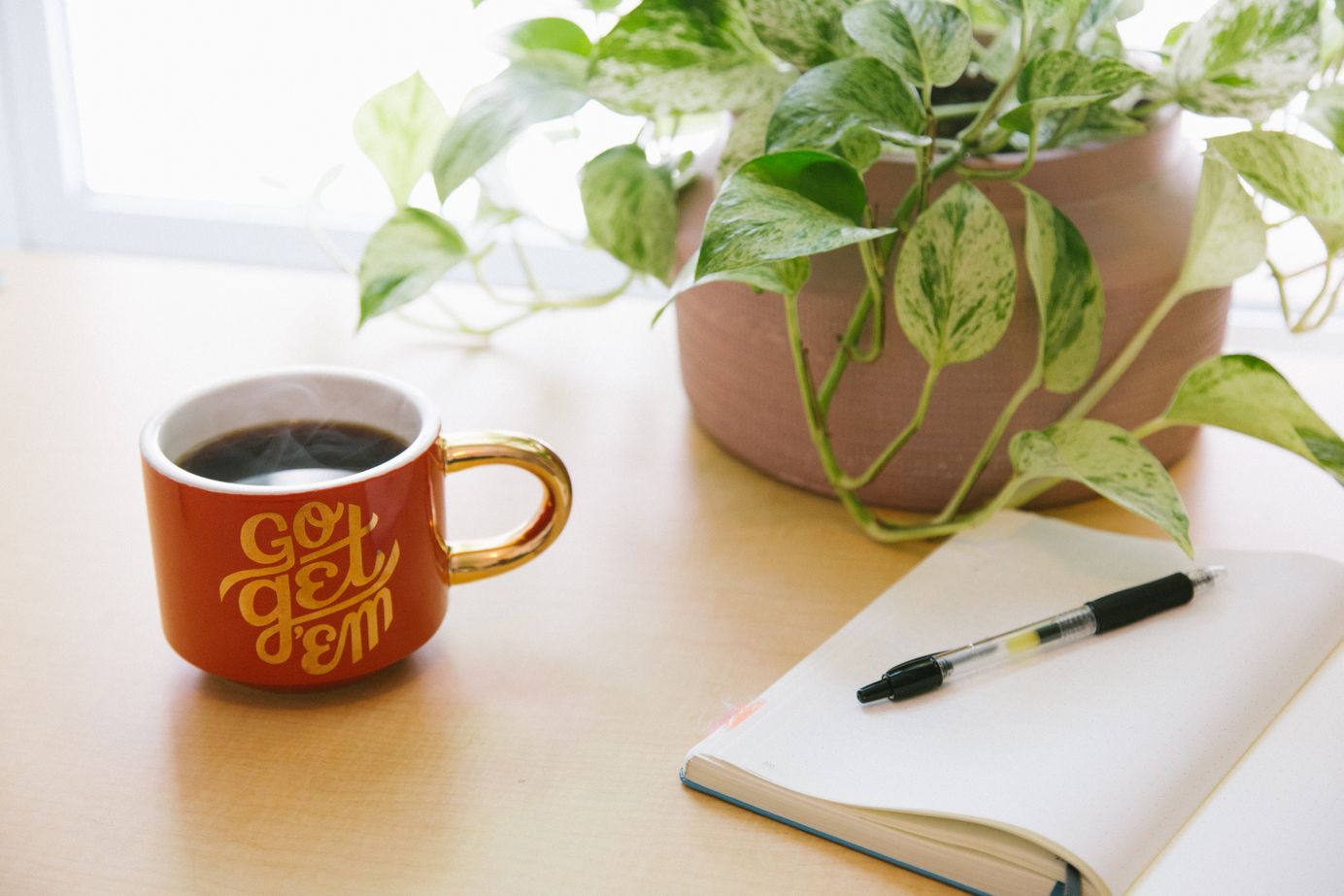 How to Turn Your Hobbies Into Side Hustles
In the current economic climate, many people are probably wondering how they can grow their income. If you are simply looking for some additional income, or you are excited about exploring the entrepreneurial world, then this is for you!
In the current economic climate, many people are probably wondering how they can grow their income. If you are simply looking for some additional income, or you are excited about exploring the entrepreneurial world, then this is for you! Here at Tellus, we will provide you with the best tips for making the most out of your passions, turning your hobbies into full-blown side hustles.
Find Your Hobby
This may seem obvious, but the first step should be to identify what it is that you wish to grow into a side gig. Many people will most likely have more than one activity that they would consider a "hobby". Start by listing all of your hobbies, as big or small as they may seem, and begin narrowing down your list.
Think about whether or not this is a hobby that you actually wish to spend more time and energy exploring, and determine whether or not you can see it growing into a business in the future. For example if your hobby is dance, then consider teaching some community dance classes in your free time, or starting a YouTube channel to share your tips and choreography. You could even make and sell accessories that dancers use, such as hair clips and ballet skirts. The opportunities are there if you are willing to use some imagination! If you want to find something that will make you money fast then it is also important to consider the various risks involved with jumping into your side hustle; conduct some market research and see which industries provide the most opportunities for growth.
Some preliminary questions that you may ask yourself are:
Who is my target audience?
How can I best empathize with my audience?
Do I have any competition?
If so,
How much are they charging?
What do they seem to be doing right or wrong?
How can I differentiate myself from them?
Will we be in direct competition or can I offer a product or service that fills an unmet need?
There are a plethora of free resources available if you want to dig deep into finding your industry and choosing a hobby that will best suit your needs and interests.
Some possible hobbies that make money
Writing: freelance writing, blogging
Fashion: thrift flipping and selling, making your own clothes from scratch
Animals/Pets: pet sitting, dog walking
Health and Fitness: personal training, group fitness instructor
Art: create an etsy store, photography, start art classes
Food: make and sell food, start cooking classes
…and the list goes on!

You may have recently chosen a brand new hobby that appeals to you, or you have had a passion for years waiting to be utilized in a new way. Whatever the case is, once you have an idea, it is time to move on to the next course of action!
Set Goals
It is important that once you decide on your hobby and future side hustle you begin to set some goals for yourself. Not only will this allow you to stay accountable, but you can measure your growth and make adjustments as needed along the way.
A great way to set attainable goals is to follow the SMART method. Your goals should be specific, measurable, attainable, realistic, and time-based. If setting goals seems daunting, then it can be a good idea to set smaller goals that will lead you to some larger milestones. Regardless of what your goals are or how you set them, you should stay consistent and give your hobby time to grow. Do not be discouraged if you do not see immediate results!
Advertise
The only way your business can take off is if people know about it! Your next step should be to make a plan as to how you will get the word out about your new hobby-turned-side-hustle.
One of the best people to turn to first is those you already know! Reach out to your friends and family to tell them about your new business. Word of mouth is a great way to grow and spread awareness. Utilize your network when you are first starting out.
Social media is a great way to connect with new consumers, as well. If you are selling a product, consider taking advantage of Instagram's shop feature. Instagram and Facebook are excellent resources for businesses and it can be a great way to reach people outside of your inner circle as well. Posting photos of your product or service is also a great way to build a portfolio so people can have a better sense as to what you are aiming to provide.
Another step to consider when advertising is to create a website. If purchasing a domain is not feasible for you at this time, take advantage of a free domain available on sites such as Weebly and Wordpress. Learning how to create your own website is also a great way to gain some practice so that when your side hustle finally does take off, you are fully equipped with the skills you need to properly manage and market your hobby.
When creating social media pages and your website, you will need eye-catching photos. There are free graphic design websites available, such as Canva, for you to create your own custom graphics. Additionally, if you are a student, you can get a discount on Adobe Creative Cloud services. Even if you are unable to take advantage of discounts and promotions, consider how much you wish to spend on this aspect of your side hustle, if anything at all. It is always a great idea to make a plan to save up for equipment and software in the future that will serve as an investment into your side gig.
Plan and Organize
You now have all of the tools you need to get started on making some extra cash from your hobby. The most important thing to keep in mind is to stay organized with this new project. Get a planner or special journal just for this business if that will help you stay accountable. Plan out how much time you wish to invest into your side hustle, as well. If you have another job or many responsibilities, be realistic about your plans and try not to overwhelm yourself with work. Research how to write a business plan and give this side gig the attention that it deserves. You will get what you put into this project and if you take it seriously, you will see results!
---