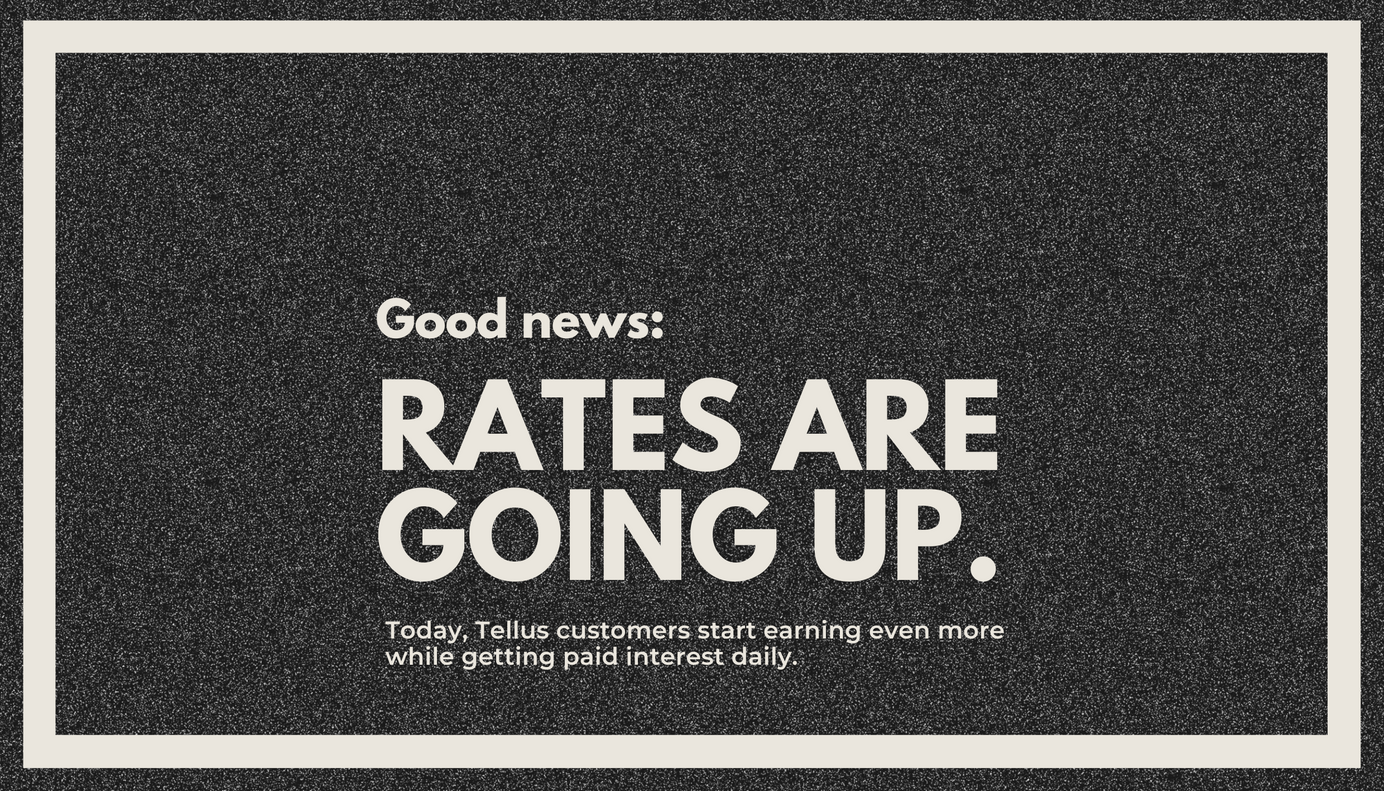 New rates! Build wealth even faster with Reserve and Boost
Starting today, earn 8.00% APY with Reserve and a base rate of 6.00% APY with Boost.
Good news if you like earning interest.
Today, we're increasing the amount customers earn with Tellus.
Reserve Account: Get 8.00% APY (up from 6.10%) on a maximum balance of $2,500.
Boost Account: Get a base rate of 6.00% APY (up from 5.75%), then take it higher every day with Boost rewards.
Start with a great big 8.00% APY
Maximize your money by maxing out Reserve first. You can keep up to $2,500 in Reserve and earn 8.00% APY delivered to your account daily.
Once you reach the limit, any future interest payments for Reserve will be automatically transferred to Boost to continue earning.
Keep the interest coming with a minimum of 6.00% APY
Earn even more on every dollar, every day.
Get a base rate of 6.00% APY on a maximum balance of $5 million.
Activate daily Boost rewards to make even more interest — as high as 10.00% APY with our special year-end rewards.
Receive daily interest payments.
Access money and withdraw whenever you want with no fees.
Set it, forget it, and keep earning
Looking for an even simpler approach to building wealth? Set up a recurring transfer to Tellus to automatically increase your earnings. You choose how much to transfer and how often.
Don't miss out on easy money
Whether you have a lot or a little to put away, Reserve and Boost are powerful additions to your financial plan. You earn a higher APY (starting with as little as $125), it's free to use, and setup is easy. Get started now.
---