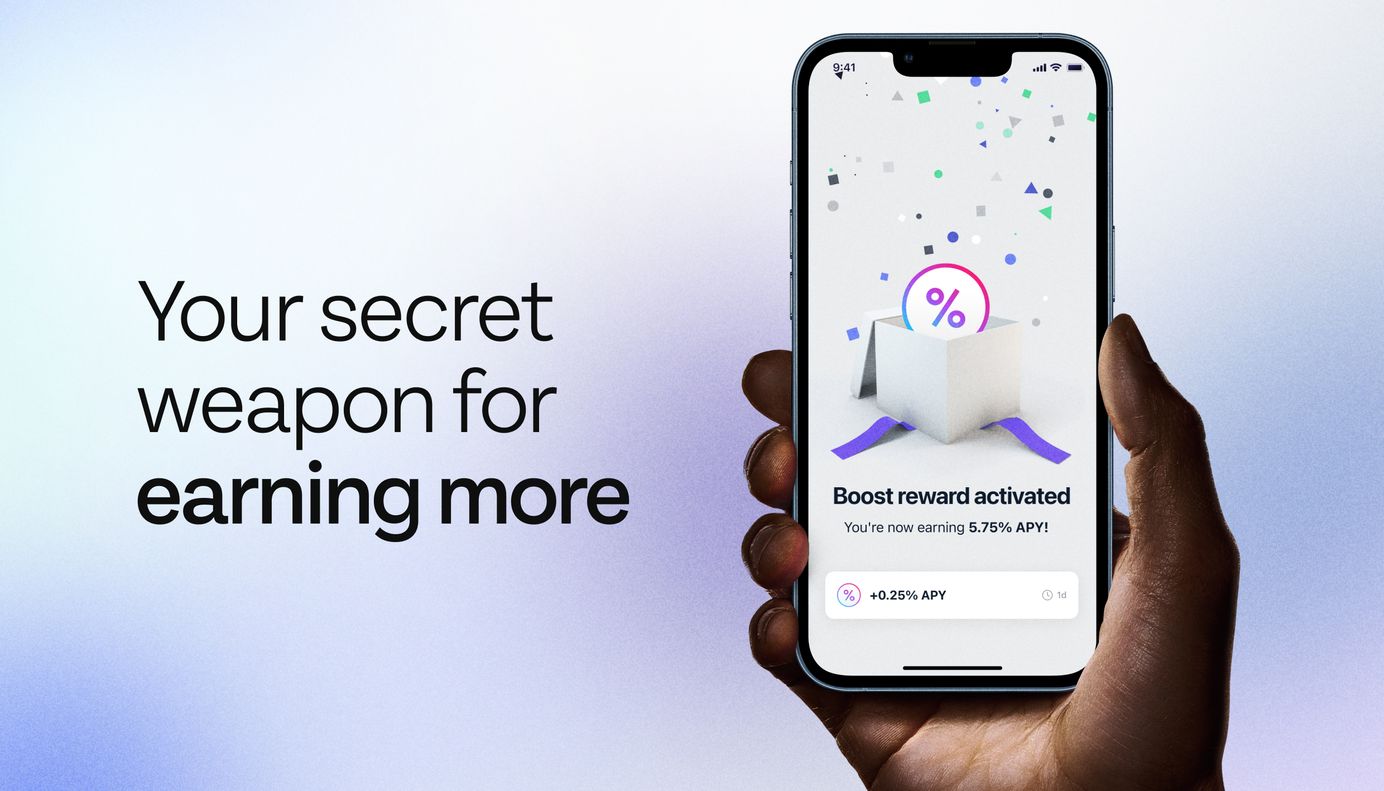 Rack up more interest every day with Boost rewards
Most options for growing your cash have a set APY or temporary promotional rate, and you don't get any say in it. With Boost rewards, you're in control of your APY — which can only go up from a base rate of 5.50% APY.
One of the first apps of its kind
As a pioneer of high-yield accounts that pay interest daily, we designed Tellus Boost to help people of any net worth build wealth through residential properties.
In May 2020, we introduced the Boost Account with a base rate of 2.00% APY. Thousands of people have used it as their secret weapon to grow their money — and they're now earning a base rate of 5.50% APY. This innovative account puts you in the driver's seat by giving you control of how much you earn with Boost rewards.
Boost rewards 101
Have you ever wanted more money at the tap of a button? That's essentially what a Boost reward is. Simply activate a reward in the app to temporarily raise your APY (as high as 10.00%) and earn more interest.
Who gets Boost rewards? Anyone who uses Tellus. You just need at least $125 in your account to earn interest.
Where are Boost rewards? Find your available rewards in your Boost Account. Open the app > tap Boost > tap Boost rewards.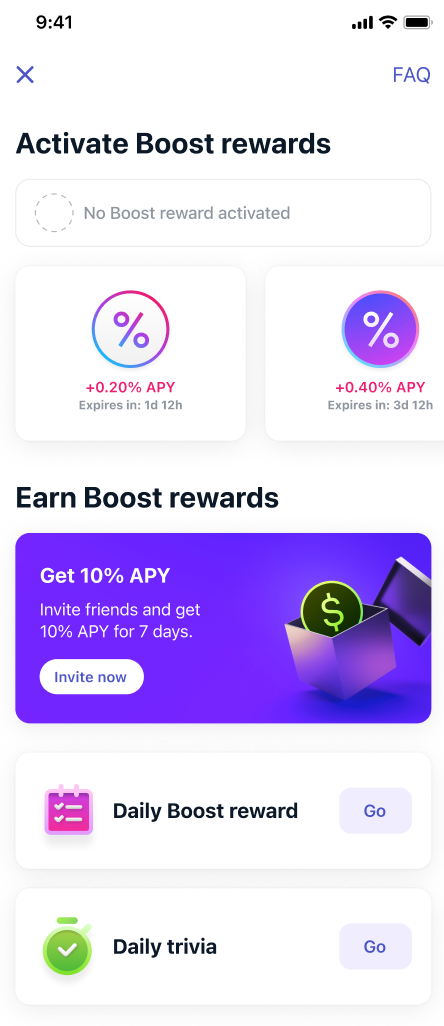 How do Boost rewards work? Once you activate a reward, you instantly earn more interest for a set number of days. Tap on a reward to see how much your APY will increase, how long it will last, and when it expires. Once a reward expires, it's no longer available for you to activate.
Can I double up on Boost rewards? Only 1 reward can be active at a time.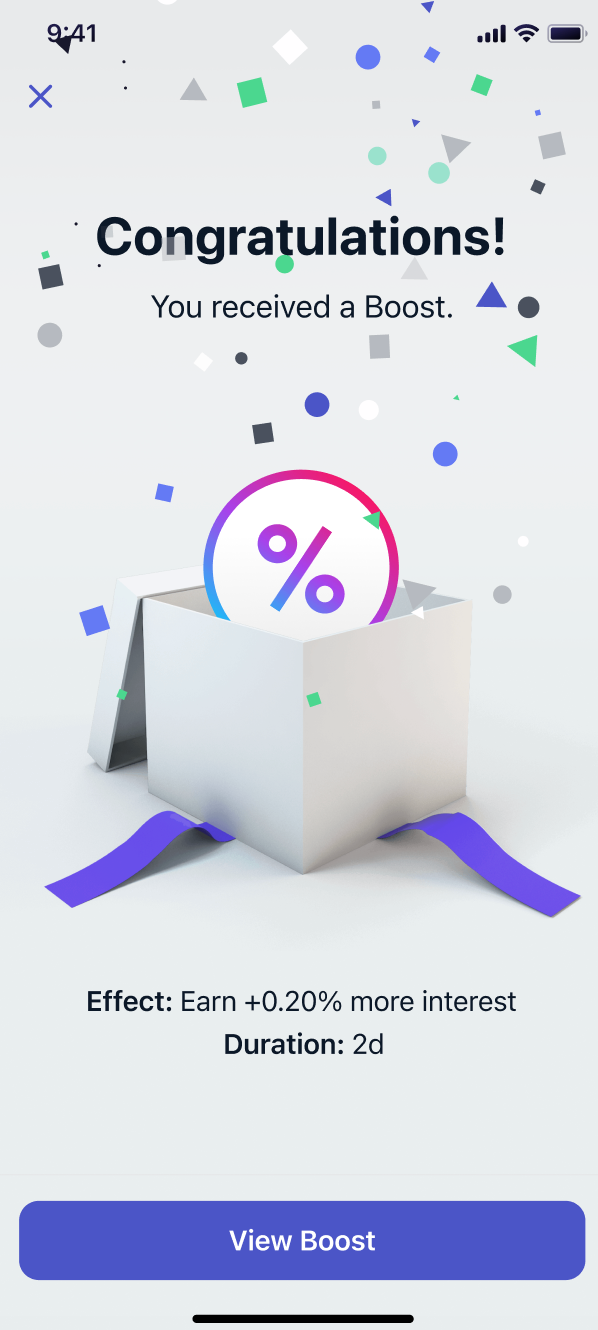 Not all Boost rewards are created equal
"A Boost reward's a Boost reward, no matter how small." — Dr. Seuss, kind of
You'll quickly notice that these rewards come in different shapes and sizes, but they always benefit you. Here's a rundown of what we offer.
Daily Boost reward: Free and available to activate every day. Just log in and tap Go. Get this free reward every 24 hours from when you collected the last one.
Daily trivia: Free and available to activate every day, but only if you correctly answer the question. You can also get this free reward every 24 hours from when you collected the last one.
Invite bonus: Invite as many friends to join Tellus as you want, and you'll each get rewarded. This reward changes monthly, but it's always among the most generous.
Monthly promos: We'll keep you updated on limited-time promos to earn bigger rewards. Once you qualify and meet the terms, you can earn more on top of an already-high base APY.
The Swift Gift: Every month, you can get a free reward just for logging in to your app. In your monthly account review email, we'll let you know when to be on the lookout for this gift.
Challenges: From time to time, you'll find special rewards in the app that you can activate by completing tasks (like setting up a recurring transfer).
Profile survey: Get a 1-time reward when you finish setting up your profile.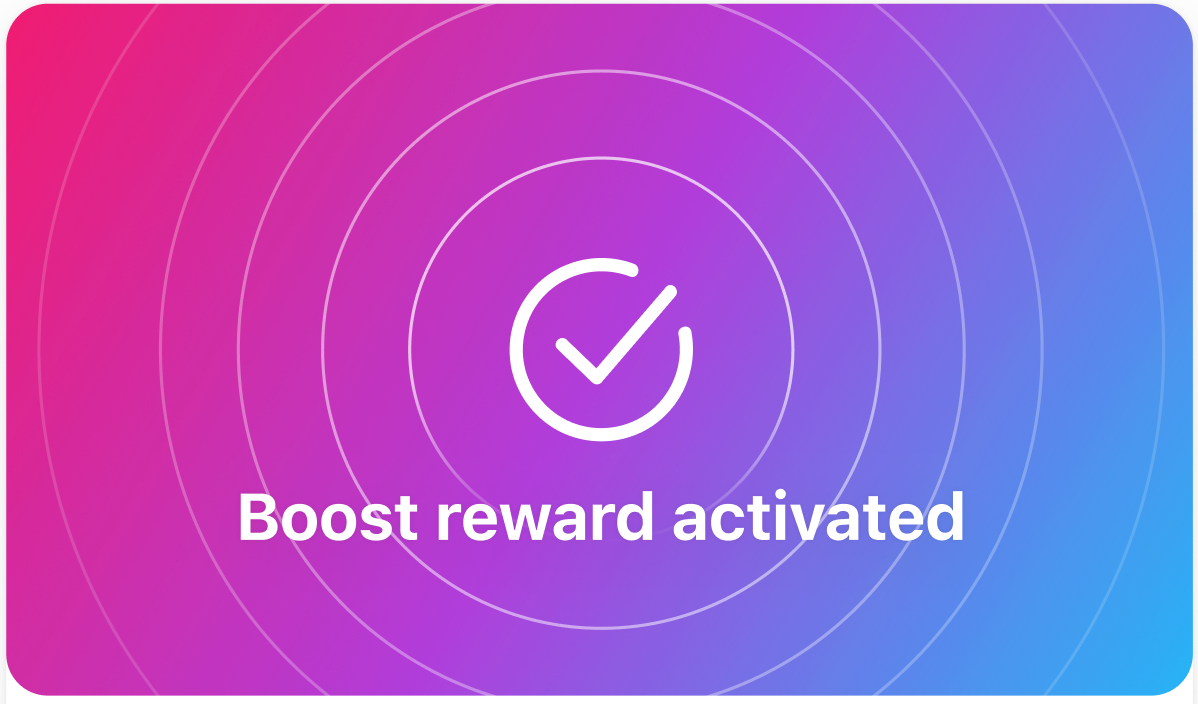 Boost rewards maximize your money
Here are a few tips on how to keep your cash growing.
The first rule of Boost rewards is: you DO talk about Boost rewards. (In fact, telling your friends can get you the invite bonus.)
You can and should always have a reward active. With free daily rewards, there's always something available.
Some people wait to activate their biggest rewards until they can make a large transfer, e.g. after payday. Remember, the bigger your balance, the more you'll earn.
When you have multiple rewards available, activate the one with the biggest APY increase and longest duration. Some rewards last up to 30 days.
Customer Support is your friend and can help you take full advantage of your rewards. For example, say you have an active reward with a 30-day duration, but you want to activate a different reward before it expires. Chat with Support in the app, and they can end your active reward early.
It just gets more rewarding
We recently increased the base rate for a Boost Account to 5.50% APY, but we also increased the rewards to at least +0.10% APY with a duration of at least 2 days. That means you can earn a minimum of 5.60% APY just by logging into the app and activating a reward.

The truth is, if you haven't been boosting, you've been missing out on interest. Power up your money today with a Boost Account.
---