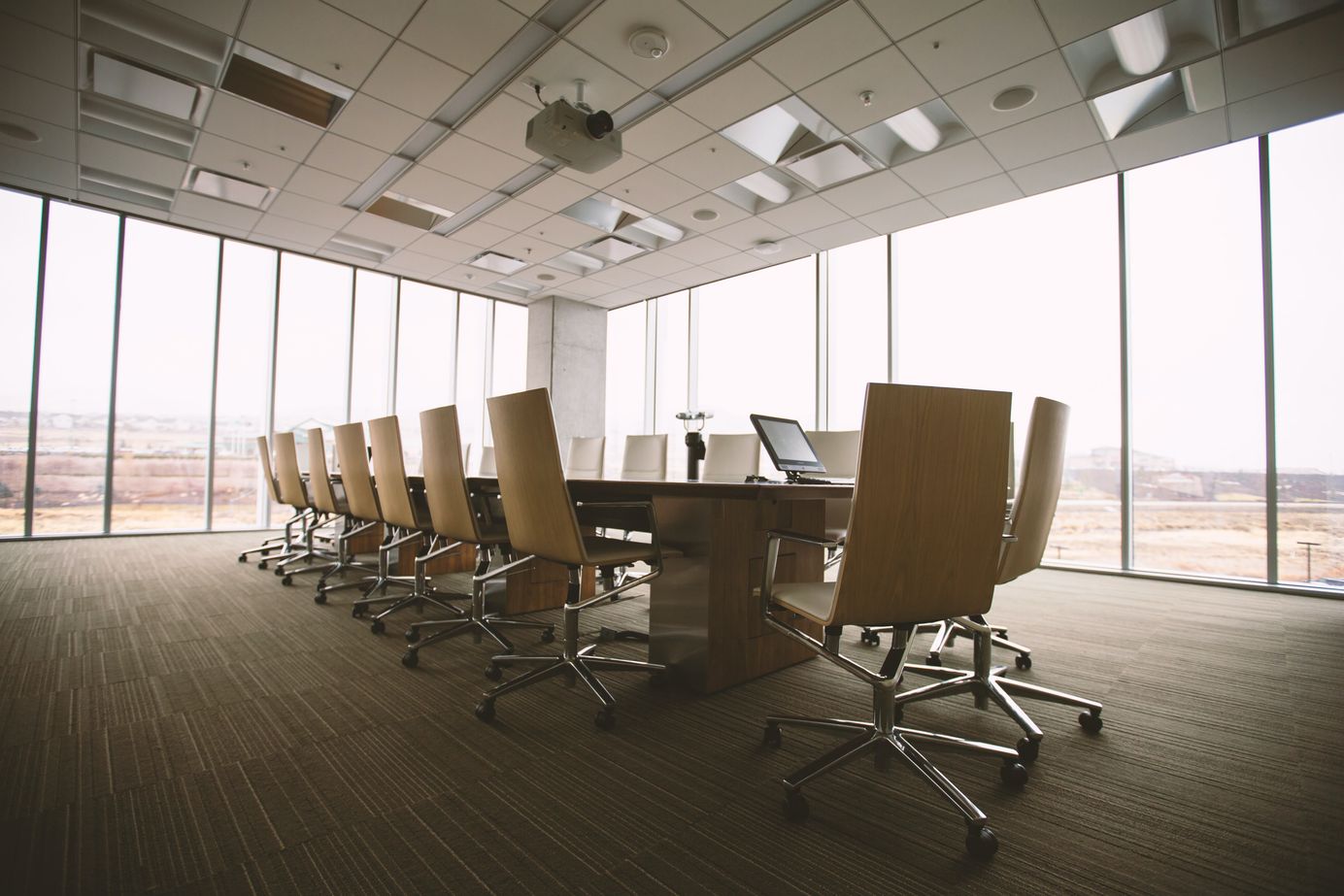 Factors to Consider When Reopening the Workspace Amidst COVID-19
COVID-19 has spawned many compelling challenges within the workplace, forcing employers to restructure their workforce. However, as the United States slowly reopens its economy back up, businesses need to be cautious and take the necessary steps to promote effective health and safety practices.
COVID-19 has spawned many compelling challenges within the workplace, forcing employers to restructure their workforce amid the pandemic and the government stay-at-home orders. However, as the United States slowly reopens its economy back up after an economic disaster created by the coronavirus pandemic, businesses need to be cautious and take the necessary steps to promote effective health and safety practices.
In the midst of COVID-19, businesses made a quick decision to shut down or move to an all-remote workforce. However many of them can't re-open, allowing them more time to plan. While awaiting further state guidance, businesses need to create a post-COVID-19 return-to-work plan that includes new measures to protect their employees and customers, as well as minimize the risk of spreading the virus within their space. Below, we provide factors to consider for businesses when planning to return to their workspace.
Related: How to Prepare for the Post-COVID Job Market
Financial planning
For starters, if you have a business, you should focus on your ability to adapt to crippling financial situations as they unfold. Founders and financial controllers should focus on being knowledgeable on the circumstances of the company to make sure everything is in the right position to reopen for business. You should have different cost scenarios for the business through the end of the year. Long-term investment in your data infrastructure is going to allow you to make decisions around where to accelerate your business and where to pull back.
If you set up your data system well, you will be able to look at signals early on if you want to accelerate your business from a marketing perspective, sales hiring perspective, or via other initiatives you have in mind. Until there are clear signs that the economy is back to how it was in the beginning of 2020, you should remain conservative.
Reviewing sales, P&L, and marketing efficiency
Before reopening, you want to strengthen your company's profit and loss sheet. In this process, you want to review software agreements, re-evaluate professional services and consultant agreements, and review headcount needs and people costs to make sure you are not overspending on things that are less valuable to the company.
You should then review your sales, marketing efficiency and find ways to engage your vendors regarding what you expected to happen from a performance standpoint and cost standpoint as a result of COVID-19.
Reviewing your office space strategy
As an employer, you want to review your office space and make decisions based on if you're using the space efficiently or not. When thinking of office space in financial planning, companies should ask themselves if they are getting the value out of their space relative to other things they can be offering. If the answer is yes, think about negotiating with your landlord for pricing discounts. If the answer is no, move your workforce remote or find ways to use the space more efficiently. Furthermore, think about the security deposit burndown because that's a big piece of money that companies can't afford to lose, especially startups. Startup companies should make sure they are not going to be left without getting their security deposit back.
For personal hygiene, require employees and customers to wear masks. Make a written policy about mask requirements and enforce them. Have employees wash hands as soon as they come in the door and provide hand sanitizer if frequent hand washing is impractical for you. Provide disinfecting wipes and cleaning products like cleaning sprays available in shared spaces. You should mark high-touch surfaces to bring attention to them and implement things around the workspace to reduce touchpoints such as: motion-activated garbage cans, water faucets, soap dispensers, water fountains, and key fobs instead of pin pads.
If your building has been untouched since before COVID, have someone check your building for mold and excess moisture. Run your HVAC systems for at least 2 days before reopening if it has not been active for a prolonged period. Also, make sure your water system is safe to use. Last but not least, have staff work in areas served by clean ventilation zones that do not include high risks.
When thinking about office space and meetings modifications should be made. You should allow your employees to work from home if necessary, but if that isn't possible, assign hours to reduce the amount of people in the office. To implement social distancing, consider rearranging seating to ensure everyone is at least 6 feet away from each other and if you can't spread people out enough, install barriers in open work areas. If possible, have meetings online just to be safe. If you have to have in-person meetings, hold it in large, well-ventilated areas, set chairs at least 6 feet apart, and record the meeting for those who cannot attend in person.
Managing health and dealing with a diagnosis
I believe making sure your employees are completely healthy is a key factor in maintaining a safe and healthy work environment. If you decide to reopen, ask if employees are experiencing any symptoms of COVID-19 and have them self-assess before coming in. Some companies have their employees take their temperature before entering the office space, so taking after this example could be beneficial to maintaining a safe workspace.
If you have concerned employees, talk with them about what you're doing to keep the workspace safe and allow them to wear extra personal protection equipment. You can also provide them with links to the latest guidelines so they can follow along for themselves. Further, remind employees that if they don't have special circumstances, fear is not a sufficient reason to turn down work!
If you are in a situation where one of your employees has been diagnosed with COVID, make sure other employees are notified of potential exposure in the workplace, then follow CDC or local health department guidance concerning cleaning and quarantining. The return of the employee should be determined by their health care provider.
Employee relations considerations
Lastly, make your sick leave policy as standard and well-enforced as your attendance policy. You don't want to make your employees feel obligated to come to work if they are feeling ill. If you have attendance incentives, suspend them and make your call-out policies reasonable so employees don't show up sick just to avoid violating them. Also, notify employees that they have the option to use the Emergency Paid Sick Leave (EPSL) under the Families First Coronavirus Response Act (FFCRA) that will allow employees to be paid time off if affected by COVID-19 if they are unable to work or telework.
Many of these factors call on employers to address health and safety issues in the form of policies and protocols. Considering these factors will be useful when developing a plan that could safely help you reopen your business.
Related: An Unexpected Job Rebound
---