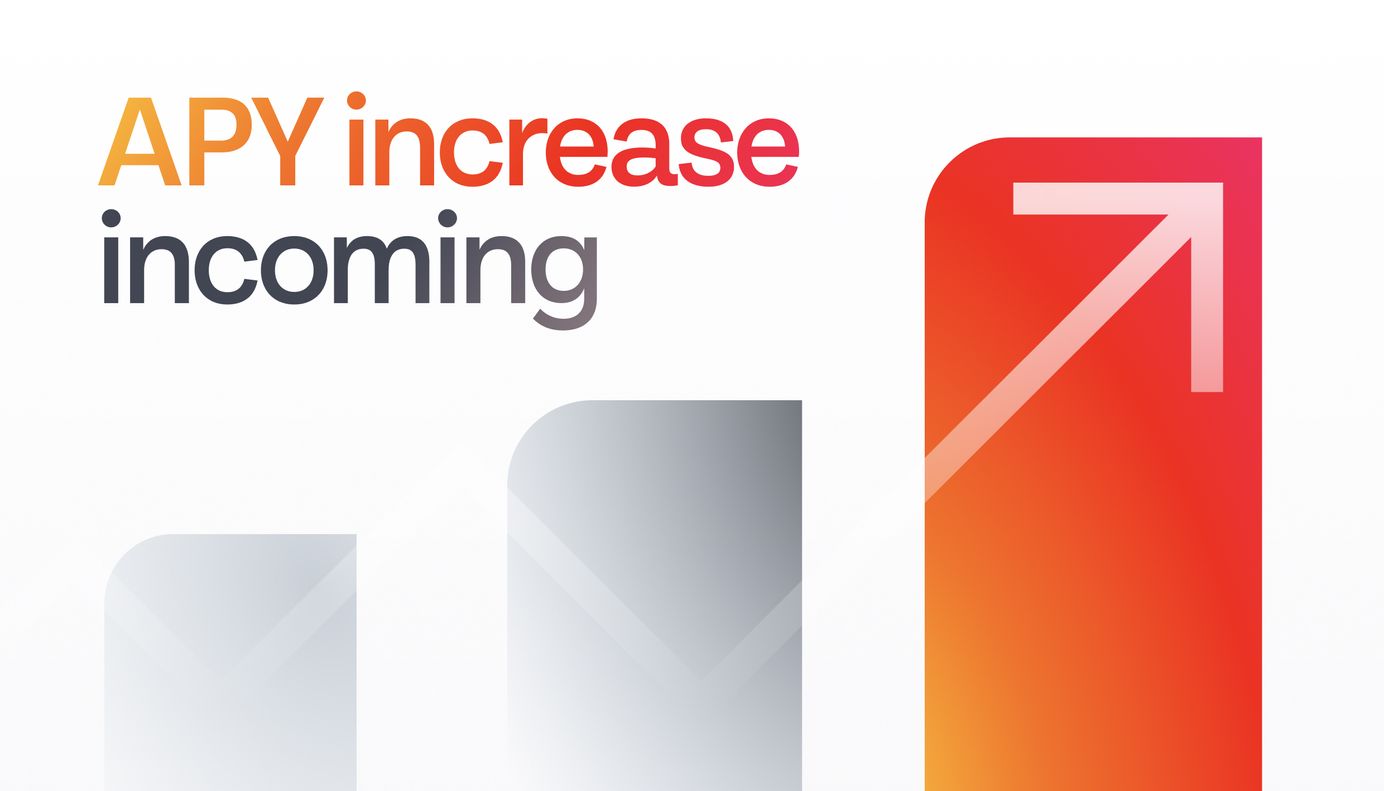 This Friday: Earn at least 5.20% APY
We're excited to share that we're raising the APY for Boost from 5.00% to 5.20% on July 7.
Whether you're setting aside cash for something special — or just because — the Boost Account makes your money grow faster.
Starting July 7, grow your money even faster with a base APY of 5.20%.
That's up from 5.00% APY, and it's just the base rate. Here's what you can do with Boost:
Earn at least 5.20% APY (starting Friday) on up to $5 million
Activate daily Boost rewards to earn even more
Make withdrawals whenever you want
Forget fees
You could be earning more as you read this.
Whether you have a lot or a little to put away, the Boost Account is a smart addition to your financial plan. You earn a higher APY on every dollar you transfer (starting with as little as $125), it's free to use, and getting set up is easy.
---