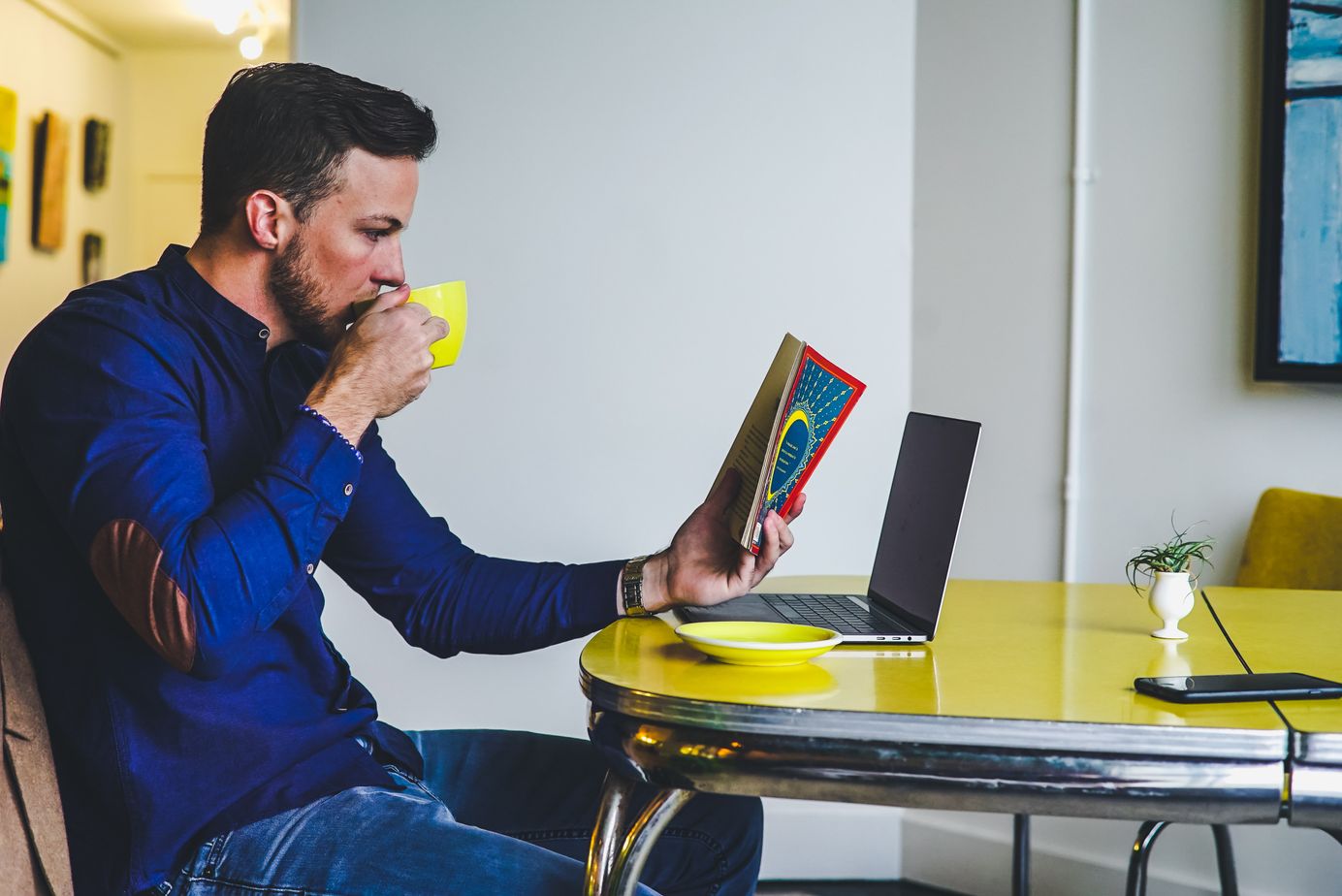 10 Ways to Make Money from Home
Don't miss out on the opportunity to grow wealth and secure income within the comfort of your own home.
With the world becoming more digital each day, countless people have been capitalizing on online opportunities. No longer is the traditional in-person job the only means by which people make consistent income. Whether you would rather stay close to your family or simply prefer the comfort of your own home, there are several methods one can take to gain a sustainable income.
1.    Blogging: Share Your Thoughts
Blogging is an activity that has been growing tremendously these last couple of years. People have turned a hobby–which allows them to share their life stories, experiences and more–into a platform that generates massive income potential. Blogging by no means is easy but is an activity that is open and available for literally anyone to get started in. Not much is needed besides an interesting topic, some solid research and understanding, a platform, and an audience. The first thing you need to do is to create a website. Most bloggers would use platforms with a monthly or yearly subscription like WordPress, Blogger, or Medium to host the website. Of course, you would take time to understand and learn how these platforms work to optimize their utilization and features. Lastly, one would also have to drive viewers to their website via social media and Google search engine optimization(SEO).
Typically, revenue is made through Google Ads, affiliate marketing, banner advertisements, and selling digital products like e-books. However, writing and coming up with so many ideas can be challenging and draining. To help prevent burnout, one can hire out writers and other team members to take on some of the burden. Though this would bite into some of your revenue, ultimately having trustworthy team members would help your business grow, gradually increasing your blog's income over time.
Blogging can become more than a hobby, depending on the time and dedication you put into it. With a multitude of options to monetize, blogging is a great opportunity to express your creativity and thoughts while also earning an income.
2.    Become A Freelancer or Virtual Assistant
As a freelancer you would be your very own boss, creating a work schedule, taking any off days you desire, and ensuring to maintain a steady flow of projects to ensure revenue. As a freelancer, you would specialize in a particular skill and showcase that to potential clients on platforms (Upwork, TopTal, Fiverr) that host countless gigs that are available to work. These platforms have terms and policies to protect the workers and clients so that the work environment is fair and legitimate for each party involved. As a freelancer, you would build your portfolio and your profile, highlighting skills, experience, and expected pay so that employers can determine whether they want to hire you for their projects. Due to high competition, strong recommendations and previous reviews are crucial in succeeding in this industry. Additionally, workers would have to effectively promote themselves to build up rapport in the freelancing industry.
Being a virtual assistant is somewhat similar to a freelancer but there are just a few key differences. Usually, a virtual assistant is employed for a much longer period by one singular business rather than multiple. Their tasks, unlike being a freelancer, will vary from things like data entry or customer service to email management and more. As a virtual assistant you may not specialize in one field but must be adequate to handle these different tasks.
3.    Professional Trading: Stocks, Forex, and Cryptocurrency
In today's society there are countless online "gurus" who create the illusion of how making millions through trading is as simple as purchasing their online course. Although it is extremely important to be wary of these individuals, there are, in fact, many people who truly do make a living on trading. Whether they are day trading, swing trading, or options trading, and whether they are in the stock, forex, or crypto markets, each of these professions are extremely challenging. They are skills that take time to learn and devotion to properly hone. One of the biggest barriers that stop most people from becoming a professional trader is their discipline. Another problem many encounter is the consistency of the income–especially in the beginning. One must create a stable trading plan so that they can consistently see more wins than losses, but they must also adapt to any changes in the market. When they trade at a loss, traders must be able to be resilient, taking this chance to learn rather than continuing to trade recklessly attempting to win back their money back.
Trading stocks is all about risk management, properly dictating and leveraging to ensure consistent growth in your capital and income. To begin becoming a professional trader, one must learn the basics as well as the vernacular. They must understand trading systems and techniques and gain some experience through paper trading before risking any funds. As a trader you will have to use brokers such as TD Ameritrade, Meta Trader, and more to trade properly and efficiently.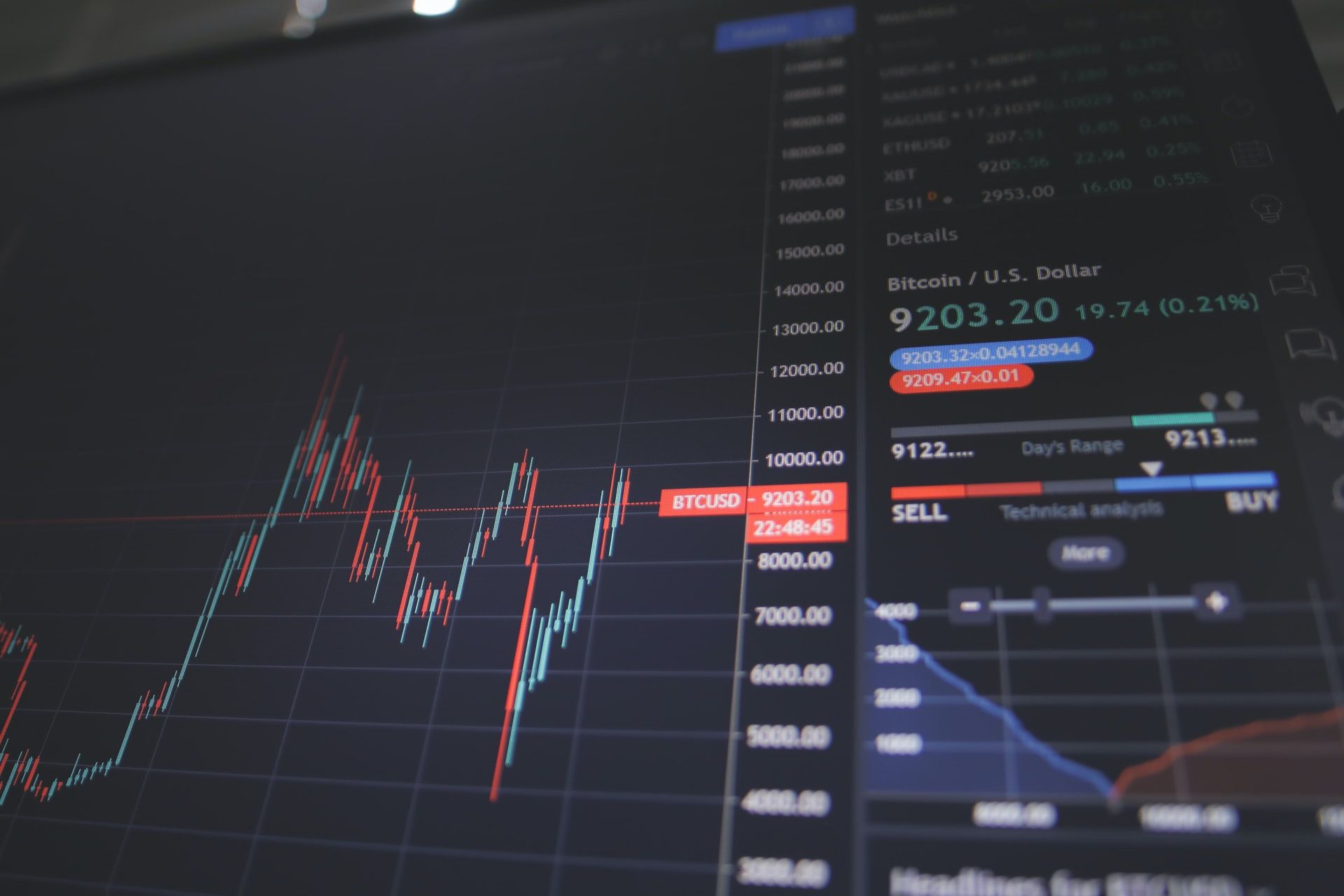 4.    Become A YouTuber
Becoming a YouTuber is a path that many choose to venture into–whether to document their life journey, share their perspective, etc.–but not everyone experiences virality and success.
As a YouTuber you will be a public personality, building your own brand that can grow and carry on into the future. Some of the fundamentals of succeeding in this industry include having an interesting niche and topic that is relevant today, being entertaining, and having a loyal audience. Though there is heavy competition within the community, there is room for each person to grow into their own shoes.
One of the biggest obstacles that many people face is their fear of being on camera and judged by people online – which all comes with the territory. Furthermore, after uploading numerous videos without seeing subscription and viewership growth, many people will simply quit. This is just the reality of being a YouTuber–though others make it look easy, there is a lot of work and commitment that goes into it. One must understand how to self-promote, create a consistent schedule, and learn how to optimize your videos to be favored in the YouTube algorithm.
Becoming a YouTuber does not cost a ton of money, there will be some up initial startup costs: a quality camera, lighting, and editing software. These costs should be overshadowed by the revenue you bring in through Google AdSense (YouTube's partnership program), selling courses, affiliate marketing/sponsorship and more. In doing this people have been able to create a business and a personal brand around themselves as YouTube provides the potential of tremendous publicity.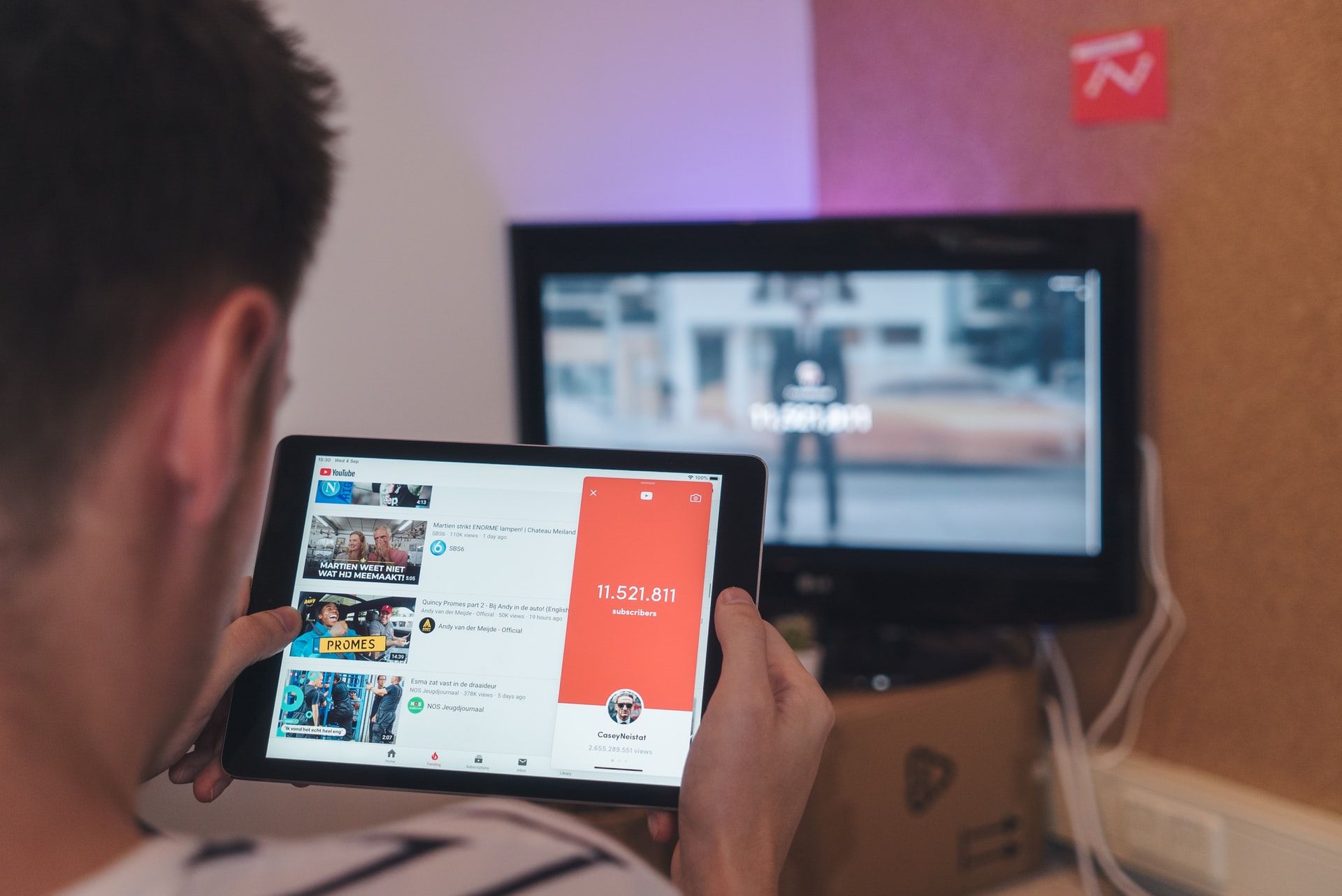 5.    Social Media Influencer
With the rise of platforms like Instagram and TikTok, many people have been able to build a brand by posting short video clips and pictures to become famous. These influencers persuade and affect a viewer's buying decisions in various ways. They become well-versed in a particular field and grow a strong following who trust and take heed to their advice. Because of this, companies find it effective to utilize these influencers to push their products and services. When an influencer promotes their product, many people will listen and be much more likely to make the purchase. Therefore, influencers make most of their money from advertising the products of other people or companies. However, there is often a shift in influencers to begin advertising their own product.
As an influencer you do need to be niched down, understanding who your target audience is, and getting ahead of your competition. As an influencer, you will need to be able to adapt to the different social media platforms as they continue to develop and surface. Influencers must go with the trend to ensure their following stays strong. Of course, there are some niches that bring in more money than others depending on how loyal the following is as well as how essential the area. The more income a company can make selling their product, the more they are willing to spend on influencer marketing.
6.    Write & Sell eBooks
Purchasing eBooks is an easy and simple way to gain knowledge, as the book is not physical – allowing you to bring it anywhere at any time. Because it requires little to no money to create, the trend of selling eBooks has been growing consistently. Another great feature of eBooks is that sellers do not have to deal with shipping and returns, making the idea that much more enticing. This can also be seen as a sort of passive income because you simply write the book once, you publish it, and it begins to sell on its own for a lifetime. Despite this, being an author is not easy at all, as the average person usually does not have any impactful ethos or notoriety. Many authors must promote their books through the platforms they are selling in hopes of getting noticed and building from there.
Some of the main platforms used to sell their eBooks are their own personal websites, Amazon, and eBay. There are different software to create your book and formats you are required to follow depending on what platform you use. It would also do you well to have someone– whether it be a friend or an editor–to read over your work before publishing to ensure there are no grammar or punctuation issues and to determine if the book flows properly.
7.     Dive into Customer Service
Customer service is a fundamental aspect of a company. It is hard to find a single business in the world that does not have an automated or in-person support team to help its current and potential customers. Therefore, becoming a customer service representative is always an option as it does not require much experience and can be done at home.
Many people do not like customer service because of the bad experiences they have had or heard about from others. However, despite these poor remarks, there are tons of opportunities where the job experience is great, depending on the industry you are in. Overall, it is a job opportunity that can provide tons of flexibility in your work life balance and many companies offer complete remote work opportunities. All you need is a proper laptop, a good microphone, and a quiet location with good Wi-Fi to get started.
8.    Become an eBay or Amazon Seller
Being an online seller is a great way to start building capital and begin a strong business. The main two platforms prospective sellers check out are Amazon or eBay.
Amazon mainly focuses on selling products that are brand new and still in the proper packaging, although you can sell certain used items as well. Most people think that Amazon itself is the only seller, however, there are, in fact, individual sellers that list items on the platform. As an Amazon seller you will be faced with two fulfillment methods: fulfilled by Amazon (FBA) or fulfilled by merchant (FBM). Using Amazon FBA means that you would be sending your products to an Amazon warehouse where the employees will ship your products out individually to each of your buyers as orders come in and will deal with the returns as well. On the other hand, Amazon FBM would require sellers to store their products at their own location and they would personally deal with shipping out purchases and returns. One of the main methods of selling items on Amazon is retail arbitrage–buying an item for cheap at stores like Walmart to resell on Amazon–or wholesale purchasing–obtaining items in bulk from sites like Alibaba, creating their own brand around said product, then selling them on Amazon one by one. Though it may all sound enticing, new Amazon sellers cannot sell just any item, as many items and categories are gated and only allowed to be listed by sellers with more experience. Due to these issues many people will come and sell on eBay, which is much more lenient.
eBay items can be sold brand new, used, for parts, and more. As a seller, you have the option to list your item as a "buy now", "best offer", and even "auctions". As an eBay seller you can do something like Amazon where you have a third party (like ShipBob) fulfill your orders for you. Feedback is crucial to customers, as it demonstrates that the seller is trustworthy on eBay.
Overall, online stores are a great way to build a business and make good cash flow with a low barrier of entry.
9.    Be an Online Tutor
As an online tutor, not only are you creating an income from home, but you provide necessary service to others. Being a tutor is a generous task, as you help an individual gain knowledge and understanding of a subject that they are struggling with. This can be a time in your life where you not only tutor but mentor the individual and help them grow in ways in which you can never even imagine.
As a tutor you would schedule out your own personal hours and work around your schedule to ensure that you will be able to help that individual. Online tutors use sites like tutor.com to gain exposure to potential students. You are expected to be exceptionally well in a particular subject (e.g., math or chemistry) for a particular age group, and your skills would be assessed through an online test to ensure that you can proficiently teach the subject to others. According to Zippia, "…online tutors in the United States make an average salary of $36,680 per year…" Though it may not be the highest paying job out there, it can certainly create a stable income with the ability to work from anywhere in the world.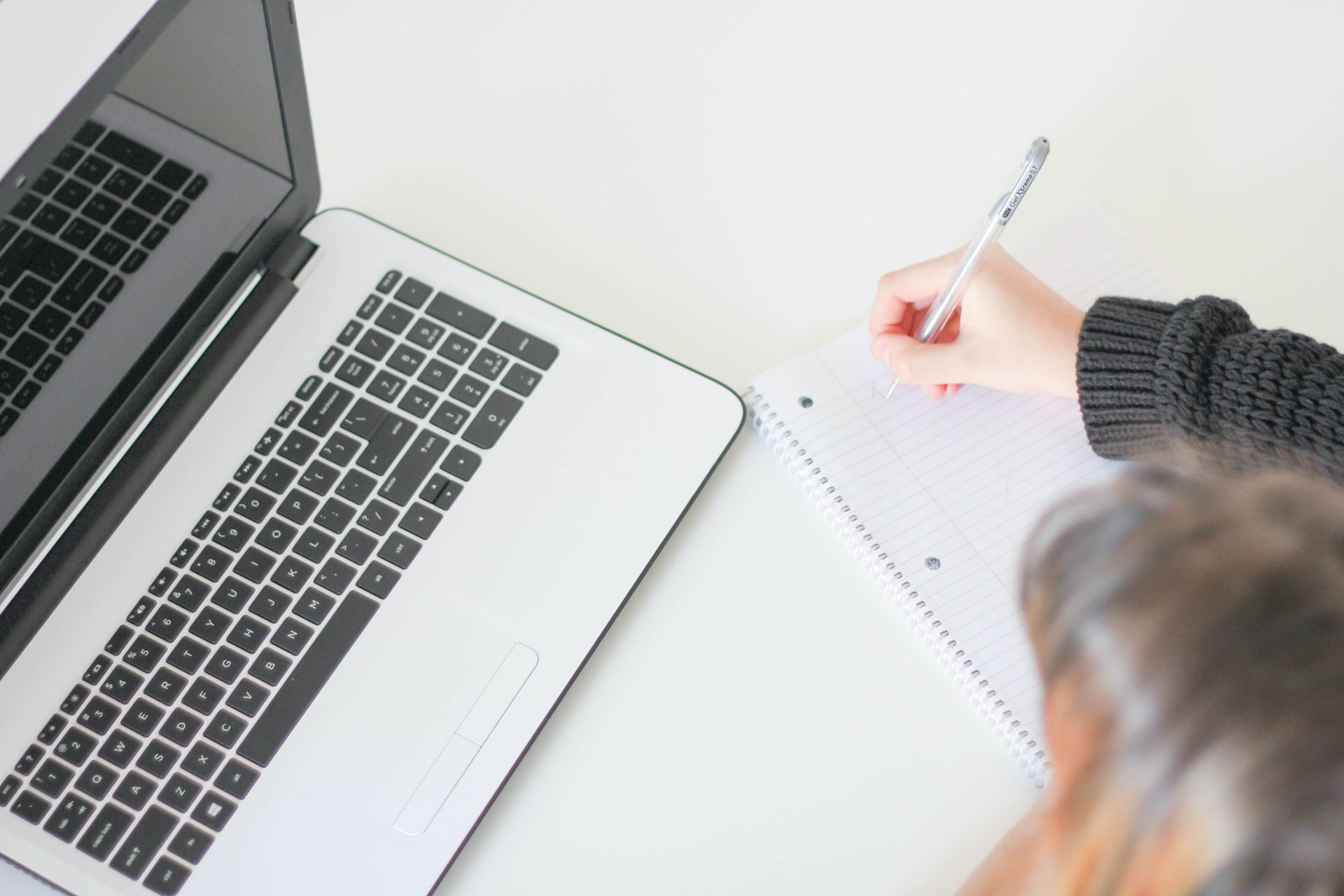 10. Start a Print on Demand Business
Another source of income, one that can be very passive, is print on demand. Whether it be a t-shirt, sweater, or mug, there are many things that you can do with a print on demand business. Typically, people revert to well known sites like Redbubble, Teespring, and Etsy to create and manage their stores and designs because they are extremely reliable platforms. Within these platforms, there is a low to no startup cost and you would do basically none of the work. Most of your work comes from creating the design and uploading it to the website. After that, your product would sit and as purchases come in, the online print on demand site would have workers create the product and ship it out for you. However, some sites like Etsy do require more of a hands-on approach, where you must ship the products out yourself and pay a small listing fee. Regardless, many people have been using print on demand to grow a reliable source of passive income, as it is a great way to showcase your creativity in the designs that you make and grow a business at once.
In Conclusion
Creating and developing a way to work from home is by no means an easy task. However, there are a variety of benefits that it brings into your daily routine. Remember, nothing that is good comes easy; it is expected to have to put in tons of effort to make sure everything is functioning effectively.
---