Work Orders
Handle maintenance issues with ease and keep excellent records.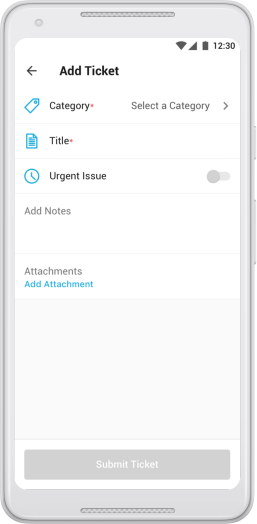 Creating a Ticket
If someone is managing multiple units, keeping up with the volume of service requests can be overwhelming and make it tough to stay organized. Now, everyone can enjoy a streamlined process for work orders with Tellus.
If something breaks or if there is a maintenance issue, the first step is the tenant creating a ticket. The tenant can add notes or pictures to better illustrate what's wrong, and the manager will be notified immediately. We've included an optional feature where tenants can mark requests as urgent for real emergencies. This way, you won't have to wait long if water is leaking all over the bathroom floor.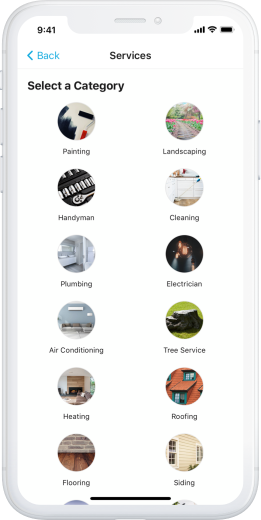 Finding a Service Provider
Tellus Home Chat allows you to easily add your preferred service provider to the conversation. They can ask the tenant questions and get a better feel for the situation before even setting foot on the property. Having the service provider coordinate directly with the tenant through Tellus saves owners and managers time. They no longer have to act as the middleman, but can still monitor the conversation.
If you need help finding service provider, simply contact us through Tellus Support Chat to describe your project. Traditionally, managers and owners would spend hours calling different companies, getting quotes, and comparing prices. Tellus will save you time by doing all the legwork for you. We will leverage our network and contact local businesses in your area, presenting you with different quotes so that you can make the most informed choice.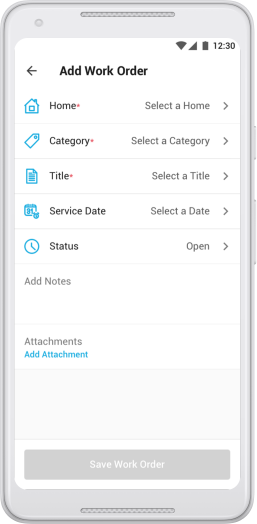 Creating a Work Order
Once a tenant submits a ticket, landlords and managers will be notified through the app. Viewing the ticket along with accompanying photos and notes will let them know exactly what needs to be done. After finding the appropriate service professional, the next step in the process is creating a work order in Tellus.
Work orders allow managers and owners keep track of past maintenance and repair jobs as well as those that still need to be completed. These jobs can be categorized by property for those managing multiple units. Work orders are sorted by status:
Once a work order is created, the tenant will be notified and given the date they can expect to see someone come for the maintenance project.