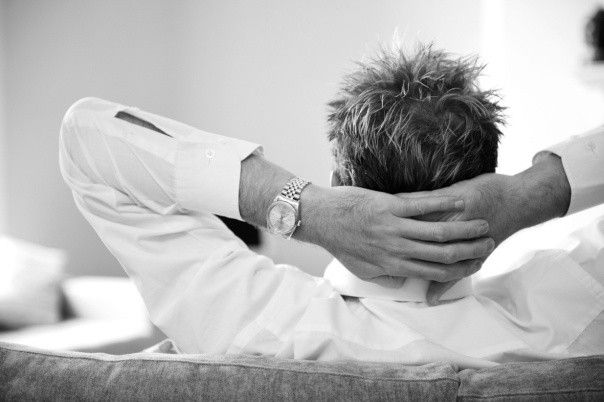 What I Wish I Knew Before Becoming A Landlord
How hard is it to successfully manage property rentals? Should you manage rentals yourself or outsource them to a property manager? Read this to find out.
By Patrick Johnson (guest author)
Is being a landlord worth it? How do I make money from rentals? What are the California landlord tenant laws? You're asking the right questions, but before you dive into these topics, the real question you first need to ask yourself before buying any rental property is this: Do you have the personality it takes to succeed in property management?
When I first got into the landlording business 11 years ago, I did not realize I was effectively taking on a part-time job. A rewarding job, but not one that fits every personality. I had bought my first rental unit, a 1,100 square foot, two bedroom apartment in San Jose and was excited to self-manage the property. Soon after though, something started to shift. Maintenance issues started to pile up. I struggled to find a system that could help me organize my expenses. Tenants started paying late, without any consequences such as late fees. I found myself stressed, struggling to stay on top of things, and wanting to give up.
Fast forward 10 years, and it's a different story. The San Jose rental is as profitable as ever! More importantly, I've added another five homes to my portfolio and my wife and I can't wait to add more. We've secured a future income stream and monthly profit for ourselves that gives us peace of mind and real happiness. What changed?
Our mindsets. Yes, we've made plenty of mistakes along the way, but over the years, my wife and I have learned that all successful landlords have six things in common. I hope you can learn from our mistakes instead of learning things the hard way.
Here are the six things I wish I had known before I became a landlord:
Tip #1: Managing rentals is a business, not a hobby
Repeat that sentence out loud. Until you approach your rentals as a cash flow business, you will always be making suboptimal financial decisions.
A landlord that treats rentals as a hobby:
Loses receipts and doesn't track expenses
Does an average job on listing the property, and therefore attracts sub-par tenants
Does not track rent payments or enforce late fees
Does not feel comfortable raising rent, and charges below market rates
Receives phone calls from their tenants at odd hours in the night
Feels stressed, gives up and quits the landlord business after a few years.
What does a successful landlord do? A successful landlord uses tools and sees rentals as a business. They tend to:
Track and document everything: from the date the refrigerator was replaced, to photos of the walls right before the tenant moved in
Communicate clearly with the tenant and other stakeholders, using written communication whenever possible
Collect rent systematically and enforce late fees
Spend time and energy to find the right tenant that will take the best care of the rental
Check market rates annually to see if rent should be raised
Track all rental related expenses and income to maximize the tax advantages of being a landlord and understand his/her true cash flow.
The real difference
Successful landlords use tools in order to minimize mistakes and most importantly, free up more time to hunt for new investment properties!
A business minded landlord looks at rentals as a growing portfolio of cash flow; a hobbyist landlord looks at rentals and sees a heavy burden.
A business minded landlord looks at each additional rental unit as more cash flow; a hobbyist landlord looks at each additional rental unit as more work.
Is it surprising that only a business minded landlord can grow a large real estate portfolio?
The good news is you CAN change your mindset. I started out as a hobbyist landlord, but quickly learned my lesson and readjusted my approach. Now, I'm a successful landlord who manages six properties on the side. Be the successful landlord — start thinking about your rentals as a business and begin tracking your income and expenses immediately.
Tip #2: Keep things professional, always
If you were best friends with someone who works for you, how hard would it be to deny them a raise, a promotion, or even fire them if they stopped doing their job?
The same logic applies when it comes to your tenants.
Let's pretend you are good friends with your tenant and watch football with them every weekend. Will it be easy for you to raise rent to market rates at the end of the lease? If not, you'll be leaving money on the table.
If you don't raise rent to market rates, you are leaving money on the table!
Suboptimal rent rates are just one of the many things that go wrong. Let's suppose your tenant is late on rent. If you are good friends with them, you may give them too long of a grace period and ignore your own late fees policy completely. This does two things that are awful for a healthy landlord-tenant relationship:
It undermines your credibility that you will ever enforce anything you have agreed upon in your lease.
It enables your tenant to continue to be late on rent, which in the long run is bad for both of you.
You want to be fair but firm with your tenants. That doesn't mean you can't be nice and show appreciation to good tenants. Some landlords choose to give their tenants small gifts, especially towards the end of the lease to encourage them to extend their stay. Creative ideas include:
Small gift certificates ($25-$50)
Movie tickets
A basket of fruit or pot of fresh flowers
Two hours of handyman service
Small gifts like these can go a long way to improving relationships with tenants and encouraging them to take care of your property.
Tip #3: Knowing your local laws ahead of time keeps you out of trouble
Being a landlord isn't something you can step into blindly. I can't overestimate the importance of research. Say you're just starting out and you're writing up your lease. How much are you planning on charging for a security deposit? What about late fees? Will you give tenants a grace period?
States have different requirements about these charges. For example, California allows landlords to charge up to two months' rent for an unfurnished apartment, or three months' rent for a furnished one. Other states have lower limits while others have none at all. A successful landlord knows the state requirements and follows them to the letter. No one wants to be in a situation where the relationship with tenants goes sour, but if it happens, you want to be sure you follow the letter of the law to protect yourself and your investment.
Tip #4: Protect yourself from liability
When my wife and I first started this journey, we underestimated how important it would be to have a full-length lease. We thought that just having a basic rental agreement with the amount and due date would cover us.
Thankfully, we got some good advice before renting to use a comprehensive lease, and it has saved us. If we had tenants who paid late, we pointed to the lease and collected late fees. For a tenant who caused significant damage, we pointed to the lease and kept most of the security deposit.
A full-length lease doesn't just lay out expectations; it protects you from liability. For example, some tenants want to rent out their apartments on sites like Airbnb for some extra money. This involves having people you don't know and who aren't on your lease coming and going from on your property. If anything were to happen, you could be held responsible. This is why most landlords have a strong no-subletting clause in their lease.
A business minded landlord will make sure they are covered in case things go wrong; a hobbyist landlord just hopes for the best.
Tip #5: Organization is the key to growing your real estate portfolio
If you want to grow your real estate portfolio, there is no better skill to start mastering than the skill of organization.
In the first year of renting out my property, I got overwhelmed with the sheer amount of papers relating to my rental. I had receipts for things I had bought for the property scattered around my house and stacked in random piles along with leases and old rental applications. Come tax season, I know I missed out on a few deductions because I couldn't find some receipts for the big-ticket items I had bought for my rental.
Since then, I've gotten wiser at how I organize things and keep everything in one place. Whether you choose to use filing cabinets, Ziploc bags, Excel spreadsheets, or in my case a mobile app solution, you must find a system that works for you and keep it up to date throughout the year. Trust me, the discipline will pay off — only after you get organized will you start to feel on top of your rentals, and have the mental capacity to take on more opportunities.
Let me repeat:
Unless you feel on top of your rentals, you will always look at new rental properties as additional work (vs. additional cash flow!) — this will hold you back from adding more homes to your real estate portfolio.
Put another way, organization is the difference between building a real estate empire and giving up!
I often talk to landlords who want to quit and noticed that most of them really hated being landlords come tax season. Why? Because just like me during my first year as a landlord, they didn't track receipts as they came in. Worse yet, sometimes those receipts weren't all in the landlord's possession: they were lost in the realtor's office, the contractor's home, or they were with the tenant in the rental unit. What a disaster.
If you want to feel on top of your rentals, you have to stay organized. There is no other trait that will allow you to handle even more homes than you're managing right now.
Tip #6 Know how you operate
Here we come to the age-old question: should I self-manage or hire a property manager to do it for me?
The short answer is that it depends on your situation.
For my wife and I, we live close to the property we wanted to rent out, so we knew we could come over in an emergency without too much hassle. I have some basic repair skills, and where my knowledge stops, I have the number of a trusted contractor.
It made sense for us to try to manage on our own and learn as we went. It was also something we were interested in doing.
For someone living farther away (like in a different state), it's important to have someone available to check on the property in case something goes wrong. This could be a property manager or a trusted friend.
Sometimes new landlords think that if they hire a property manager, that they won't have to put in the work required of owning a property. While a property manager can be a great asset, hiring one doesn't immediately mean there won't be problems that come up (that you'll have to pay for!) or other matters that require your attention. Some owners prefer being hands-off. Others want to be up close and personal. And still others prefer a middle ground.
Bottom line: it comes back to knowing yourself and your personality. What do you enjoy doing? What do you not enjoy doing? How much do you want to take on yourself? How much do you want to outsource? These are the questions you need to answer before you get started.
Final word
Let's recap the six mindsets I think every successful landlord should have:
Tip #1: Managing rentals is a business, not a hobby
Tip #2: Keep things professional, always
Tip #3: Knowing your local laws ahead of time keeps you out of trouble
Tip #4: Protect yourself from liability
Tip #5: Organization is the key to growing a real estate portfolio
Tip #6: Know how you operate
Remember, my wife and I started out with zero landlording experience, and she can tell you organization used to be one of my biggest weaknesses. Luckily, I've found tools to help me stay on top of things, and you can, too.
With any luck, using these six mindsets will help you find and keep good tenants, and turn your rental headaches into well-deserved cash flow. Your goals are to minimize risk, optimize cash flow, and be on your way towards financing your early retirement dreams.
Good luck!
---