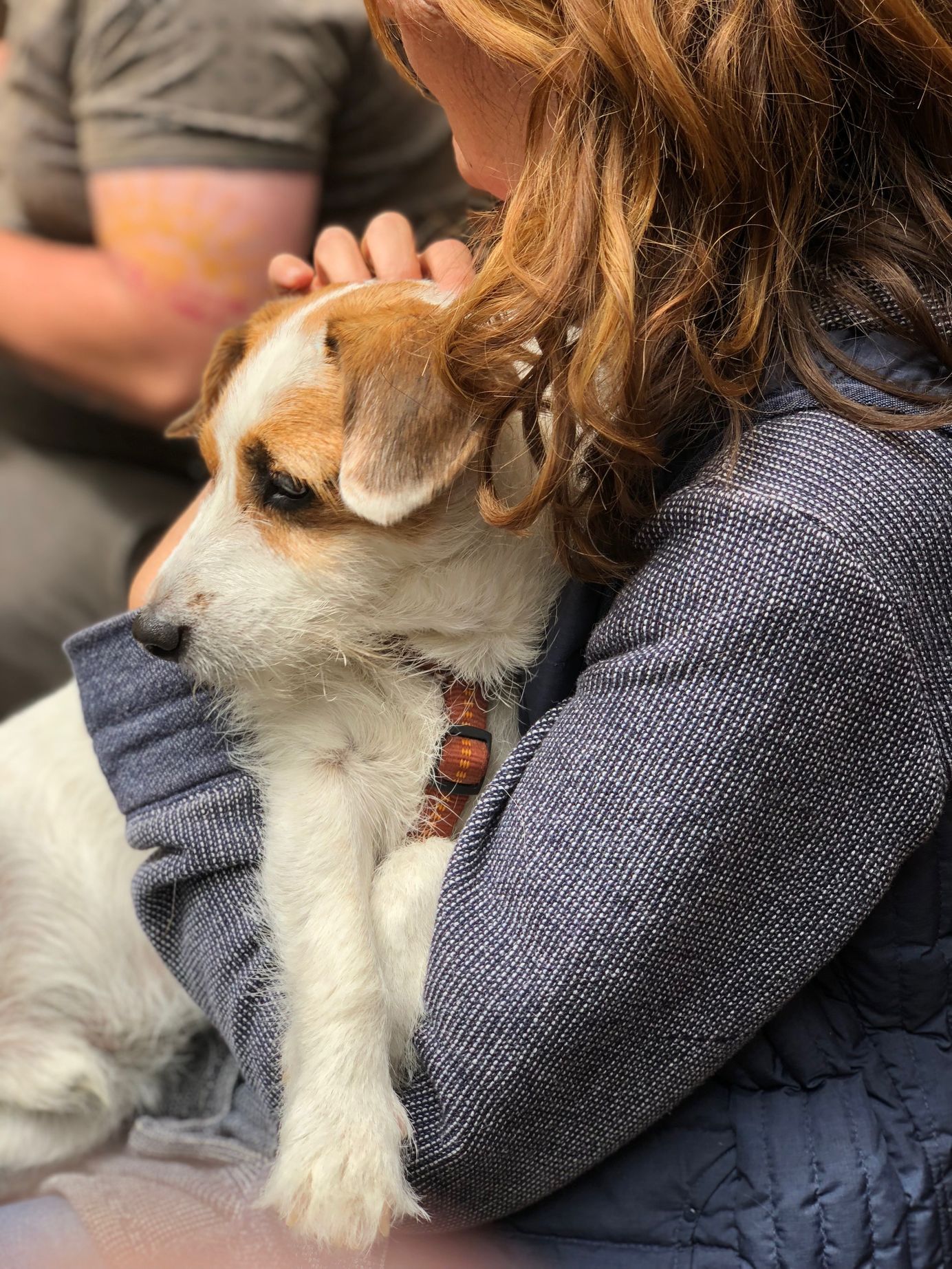 Three Clauses You Should Never Forget in Your Lease
Leases wouldn't be complete without these three clauses. Make sure you're protecting yourself and your investment.
Welcome to our series on the importance of a comprehensive lease! In the first post, we discussed how a detailed lease can help our investments make money. In the second post, we talked about how policies like late fees do more for us than most people think. In today's post, we'll be covering clauses like disclosures, addenda, pet and smoking policies. Some of these may not seem important at first glance, but a closer look will show how these clauses will protect you and your investment.
Smoking
For example, as a landlord, how would you feel about smoking? Would it be ok for your tenants to smoke inside your rental, outside only, or not at all? Some smokers find it inconvenient to step outside (especially in inclement weather) each time they feel the need to smoke. Having a smoke-friendly rental is a rare find.
Keep in mind that once a rental unit has been labeled as a "smoking apartment," it's difficult to go back. Some tenants with asthma or other health concerns cannot live in these types of apartments.
Cleaning an apartment exposed to smoke requires extra steps beyond the typical cleaning done between non-smoking tenants. Walls and ceilings should be cleaned with hot, soapy water and be repainted with odor-blocking primer and fresh coats of paint. Carpet and curtains should be replaced. Since air-conditioning and heating units have the potential to recirculate stale smoke, all filters should be replaced and the ducts should be cleaned. Depending on the amount of damage, you could be looking at a baseline of $8000.
While allowing smoking may be convenient for certain tenants, you do need to consider the longevity of your property and any cleaning costs associated with tenant turnover.
If you decide to allow smoking, check to make sure you are not in violation of any local ordinances. Some cities restrict smoking in multi-unit rental properties, such as Berkeley (Berkeley Municipal Code Section 12.70.010) and San Rafael (San Rafael Municipal Code Section 9.04.010). Other cities may allow smoking in multi-unit properties, but restrict certain areas, like balconies or patios. Be sure to check your local government website.
If you have a homeowners' association (HOA), you should also check your Covenants, Conditions, and Restrictions (CC&Rs) to make sure that you abide by your community rules.
Learn More: Four Tips to Navigate Your HOA's Rental Restrictions
Pets
In the landlording business, pets can be a divisive issue. Some landlords point to the potential damage pets cause, such as scratched up floors and soiled carpets. Others know that tenants with pets have fewer choices on the market, and that a lower supply can increase demand.
When I was starting out as a landlord, I remember how I wasn't sure whether or not I wanted pets on my property. I had heard a lot of horror stories and didn't want to be footing the bill for damages. At the time, I had a vacant unit during a slow season, so I had very few applicants. When I finally got a call, I jumped at the opportunity and was even more excited when this prospective tenant fell in love with the property. The background check was solid, her credit score was excellent, and she seemed responsible. She also had a cat and asked if I would consider pets. If not, she said she would need to look elsewhere.
I had originally wanted to keep the unit pet-free, but it had been weeks since I had gotten a call requesting a showing, and I didn't know how much longer I could afford to not have a tenant. After doing some research, I chose to collect a larger deposit and charge a small amount of pet rent each month. The applicant agreed without hesitation. She's been living there for years now, always paying her rent on time and keeping the unit clean. In my case, a small amount of extra wear and tear is worth having someone responsible who will stay long-term.
I'm sure many landlords have counter-examples. But the facts are that there are fewer pet-friendly rentals available than pet-free rentals. 68% of American households own one or more pets, and most consider their pets to be a part of their family. Similarly, 76% of millennials own a cat or dog. Landlords determined to stay pet free might just exclude three quarters of their market. For landlords looking to attract more tenants, opening up the property to pets might be a solution.
If a landlord wants to accept pets, here are some suggestions:
Put it in the lease. Make sure there is a clause in your lease specifying what types of pets are allowed. This could include some types of animals, but not others. It should also mention number of pets allowed, weight limits, or (if you choose) certain breeds of dogs not allowed in your rental. This is your property and you have a lot of flexibility with what you allow.
Collect a deposit. Research your state's laws on security deposits before setting a pet deposit. Some states have specific requirements for pet deposits, while others include it as part of the security deposit. Either way, having some money to use in case things go wrong can go a long way toward protecting your investment and peace of mind.
Check your HOA rules. If your unit has an homeowners' association, make sure you follow any community pet policies. Many HOAs restrict pet number, species, breed, and/or weight.
Make sure it's worth it. Some landlords will choose to charge a higher rent or an additional monthly pet rent if they open up their properties to animals. Decide what your policy is going to be and make it clear from the start.
Understand the difference between a pet and a service animal. If a tenant has a licensed service or emotional support animal, the landlord cannot discriminate against the tenant for having said animal.
Make tenants responsible for any animals they keep. This includes cleaning up after the animals and not letting the animals disturb other residents (with excessive barking, for example).
Protect yourself from liability. If your tenant's dog bites someone, will your insurance policy protect you? Insurance claims from dog bites are common, yet some policies don't cover them, or don't cover bites from certain dog breeds. Check with your insurance agent to make sure you are protected.
Read More: What Should Landlords Charge for Pets?
Addenda and disclosures
Lastly, leases often come with addenda. These are additional sections to the lease that may cover other issues or policies regarding the property. Legally required disclosures usually fall into this section.
For certain properties, there may be problems that the landlord or property manager is legally required to disclose in order for tenants to have sufficient information to make an informed choice.
Lead paint and asbestos
For example, landlords who own properties built before 1978 must disclose the existence of any known lead-based paint and provide appropriate pamphlets to renters, although the law does not require them to remove it. Properties built before 1981 have increased risk of asbestos, and landlords who do not disclose the known presence of asbestos may be found liable for any asbestos-related injuries in workers or tenants.
Learn More: Is a Landlord Responsible for Asbestos, Mold, and Lead Paint?
California disclosures
Other required disclosures are specific to California. If police discover that a property is being used to cook methamphetamines, they are required to inform public health officials. Once informed, public health officials must conduct a thorough testing of the premises to ensure it is fit for habitation. Landlords in this situation must inform future tenants of the property's history as a former meth lab.
California landlords must comply with Megan's Law and inform tenants that they can look up the names and addresses of known sex offenders in the area on the website meganslaw.ca.gov
Before tenants start renting, California landlords must inform them if a previous tenant has died on the property within the last three years. The manner of death must be disclosed, unless the person died of AIDS. In that case, landlords do not need to disclose the manner of death. However, landlords cannot lie if asked a direct question.
If the property is within a mile of any closed military base where explosives or ammunition were used, landlords need to inform tenants.
Takeaways
To sum up, the clauses you put into your lease are not only for your protection, but also to outline your expectations for your tenants. Landlords looking to attract quality tenants need a professional lease to help save money and avoid potentially disastrous situations.
Learn More: The Best (and Worst) Ways to Collect Rent
Remember that every so often, leases must change to accommodate new rental ordinances. It's a living, breathing document, and it's important to find something standard and up to date. Some landlords choose to go to their state's Association of Realtors©.
Once you've found a lease that works, stick with it! Having different leases for different properties is not only unnecessary, but it could be dangerous if an important clause is left out. Any property-specific information can be added as an addendum, but the core document should stay the same. This will help you to maintain consistency and professionalism as a landlord.
---