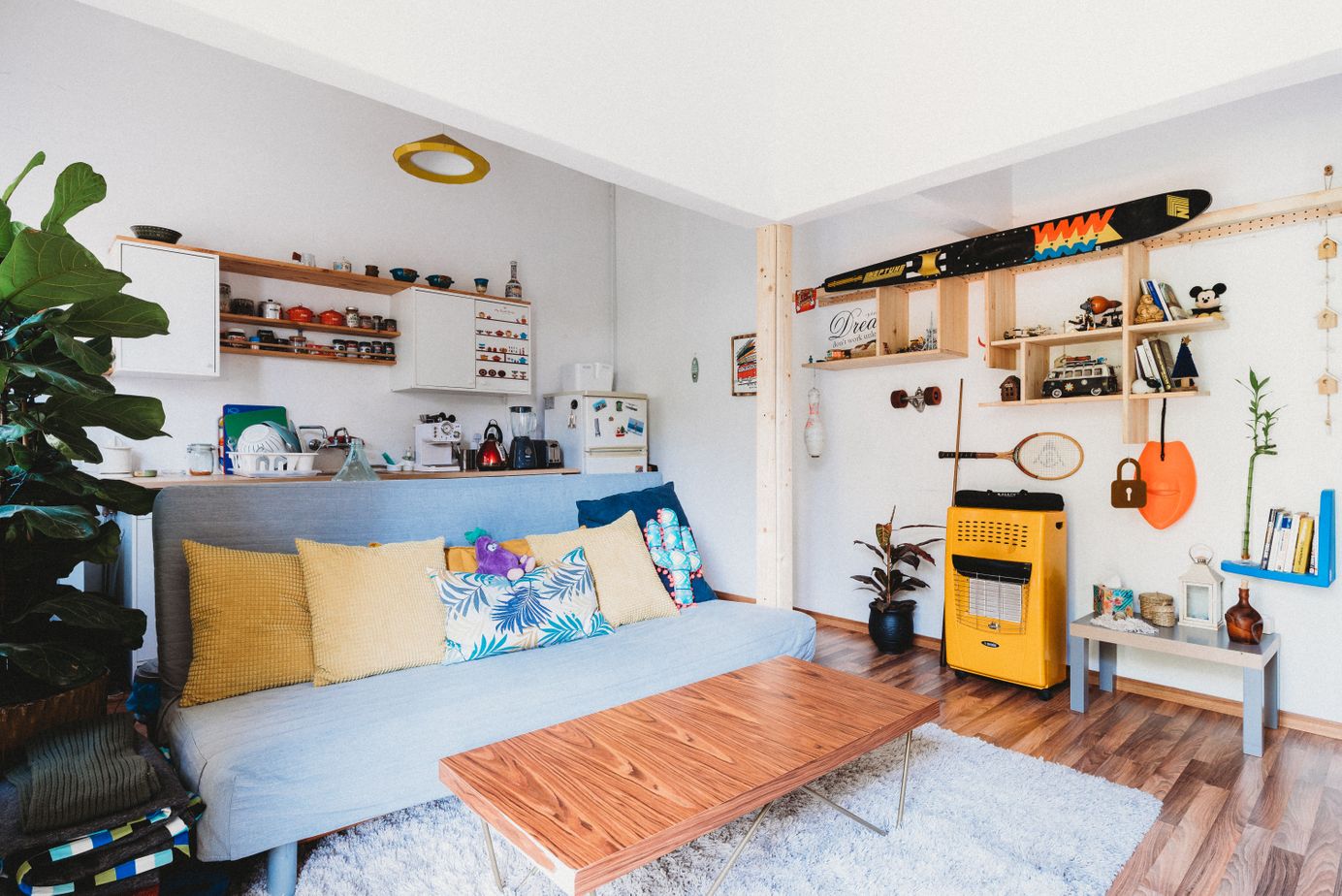 Micro Apartments: Everything You Need to Know About This Tiny Trend
Are micro apartments the future of rental housing in major cities like New York and San Francisco? Read more about these pint-sized investments.
Are micro apartments the new tiny houses? Some landlords and property developers think so. In major metropolitan areas like New York City, it's incredibly difficult to find affordable rental housing. In response, landlords and tenants alike have shifted the way they look at private and communal living spaces. Enter the micro apartment.
What Are Micro Apartments?
The average studio apartment in the U.S. is around 500 square feet. A micro apartment, on the other hand, is typically less than 350 square feet. In spite of their size (or lack thereof), micro apartments aim to fit as much functionality into as small a space as possible, outsourcing what won't fit inside the apartment into communal living spaces like rooftop gardens, lounge rooms, and even community kitchens and dining areas.
Micro apartments make clever use of existing space with Murphy beds, foldaway desks, and compartmental storage. Bedrooms and living rooms are usually combined, and cooking spaces may be more kitchenette than kitchen. Micro apartments have begun to spring up across the U.S. in urban areas including Minneapolis, San Francisco, Austin, and even Las Vegas.
Micro apartments first appeared in North America in 2013, when the first micro apartment complex made its way to Manhattan. The minimalist units at Carmel Place were designed to be as little as 260 square feet, with increased vertical space and lofted storage. Thanks to a new zoning ordinance by the city, architects were able to prefabricate more than 50 units, 22 of which were reserved as affordable housing for low-income individuals.
How Much Do Micro Apartments Cost?
Like any type of housing, the rental price of micro apartments varies considerably from city to city. In New York City, one of the Carmel Place micro units was listed in October 2019 at $2,995 per month. For other similar units in Manhattan, the median studio price is reported by Zillow to be $3,475 as of September 2019. That's still nearly twice the median national average studio price, but a significant price drop for a city where even the most run-down units often go to the highest bidder.
On the other hand, micro apartments scheduled for construction in Boston are projected to cost between $650 to $850 a month for a 280 square foot unit, as compared to the typical one-bedroom apartment that goes for roughly $1,900 in the same area.
On average, renters will pay between 20% to 30% less for micro apartments than they would for studios in similar neighborhoods. While prices vary significantly, one key takeaway remains: although micro apartments generally cost more per square foot than traditional apartments, they are still more practically affordable for low- to mid-income earners in large urban areas with high demands for housing.
Are Micro Apartments the Future of Rental Housing?
It's still too soon to tell whether or not micro apartments are here to stay. The concept remains relatively new in U.S. real estate, and these tiny units may only fit the bill for single minimalists who don't spend a lot of time at home. That being said, with millennials waiting longer to get married and have kids, data suggests that career-focused singles may continue to make up a significant portion of the rental market in the coming years.
Micro apartments may also appeal to aging baby boomers who want to downsize in their later years. The market may begin to see the development of retirement-style buildings similar to existing 55+ apartment complexes, but with smaller floor plans and expanded community amenities. They could also serve as expanded affordable housing options for Section 8 tenants in overcrowded cities.  
Should You Invest in Micro Apartments?
As with any real estate venture, investing in micro apartments carries inherent risk. As previously stated, this is a relatively new trend with pilot programs in only a few major cities. Those looking to construct micro apartments will have to check their local housing and building codes so as not to break any laws. In addition, some prospective tenants simply won't be willing to sacrifice space for cost reduction, meaning an overall smaller tenant pool. However, given the right location and clever distribution of existing space, micro apartments might just be the next big thing.
Final Word
Micro apartments may have a future in large urban areas with high housing demand. They may also make affording an apartment more attainable for those looking to live without roommates. If you're an investor, do your due diligence in researching whether your city might be a good location for micro apartments. Tenants should also carefully consider the lifestyle shift which may be necessary to make micro apartments work for them.

---