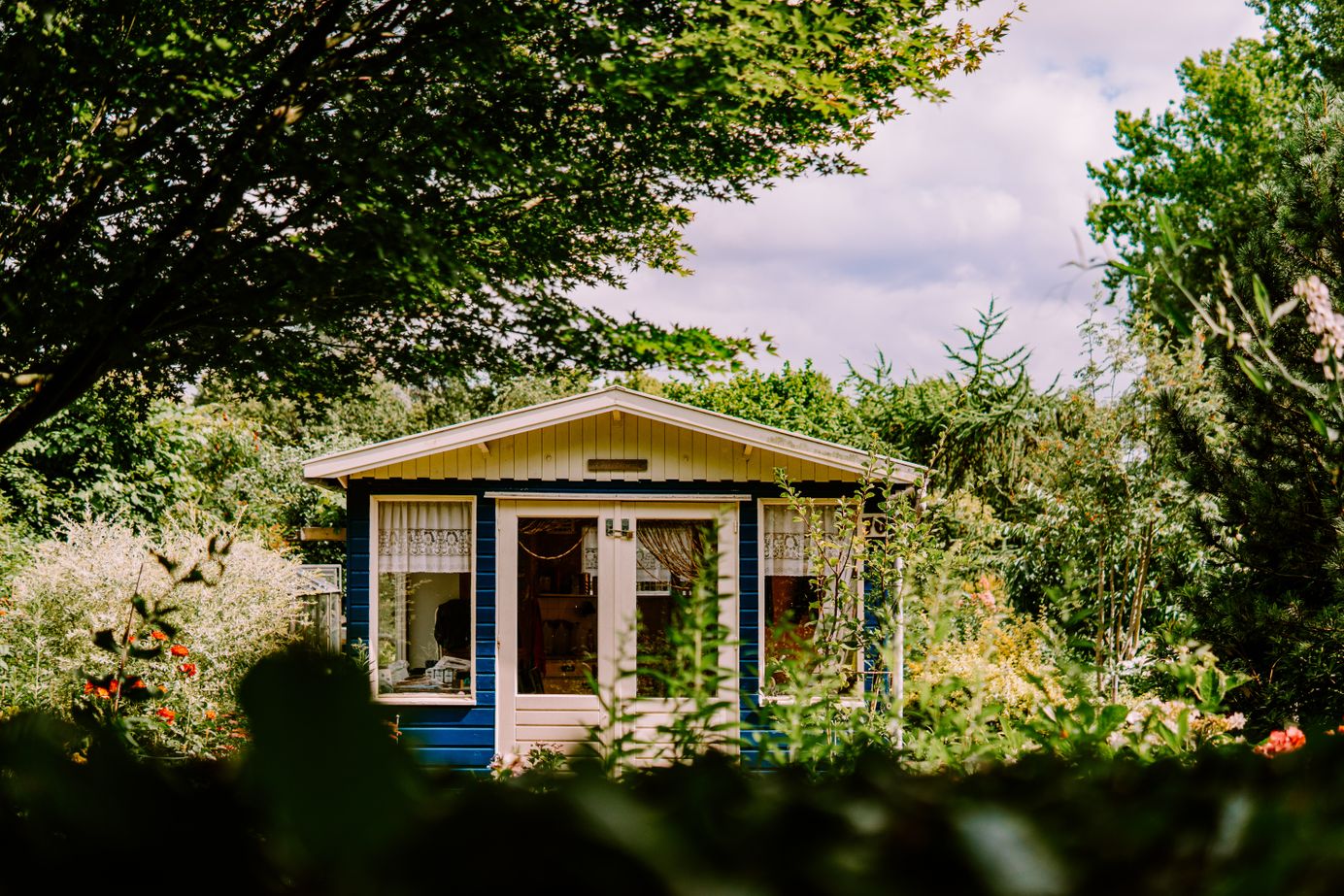 California Passes Three Historic ADU Laws
Governor Newsom signed three bills—AB 68, AB 881, and SB 13—to encourage the development of more accessory dwelling units in California.
On October 9, Governor Newsom signed three bills—AB 68, AB 881, and SB 13. These bills are part of a surge of initiatives to address California's housing crisis by encouraging the development of accessory dwelling units (ADUs).

ADU advocates have seen a slew of reforms over the years. For many supporters, the signing of the recent bills into law is cause for a celebration. Before looking at the changes in ADU legislations, which includes a list of old and recent bills, we'll introduce the following:
"What is a setback?" and other terms are found in the Glossary.
California is facing a severe housing crisis. According to the Housing and Community Development (HCD) department, the state built less than half of the housing needed in the last decade. Failing to keep pace can have serious consequences on the state's economy.

Currently, residents are already feeling the effects of the shortage of affordable homes. Homeownership rate is below the national rate—only 31% of households can afford to purchase a median-priced home—while renter-occupied units increased dramatically between 2006 and 2014.

HCD stated that as more people are forced to drive longer distances or share spaces with strangers, quality of life will decline and negative environmental impacts will increase.
What are accessory dwelling units? ADUs for short, they are secondary homes on single-family residential lots. These independent living facilities, another type of alternative housing, can be detached guest homes, basement suites, and converted garages.

Supporters believe building ADUs is a viable method for increasing affordable housing. Although ADUs are more affordable to build than a brand new home or apartment unit, some owners may not be able to afford the construction costs. ADUs can cost as much as $200,000; pre-designed units are much lower. However, the cost of the ADU unit itself is not the chief concern.
In the past several years, state leaders, driven by the need to respond to the housing shortage, spent years reforming ADU ordinances to encourage the development of accessory dwelling units. Despite their efforts, local governments still imposed their own ordinances. Their concerns are valid. For one, local agencies oppose losing control over issues they believe should be handled by them. Other concerns revolve around the increase of traffic, crowded schools, and higher crime that could result from relaxed regulations.

For ADU supporters, the regulations were extreme. Some jurisdictions charged exorbitant impact fees—fees charged on new development projects—as high as $50,000. Others required homeowners build the extra parking and pay the high fees associated with it. If a local government imposed the owner occupancy requirement, owners could not rent out their ADU if they did not live on property. Lastly, some cities let ADU applications expire.

In order for homeowners to help alleviate the pressure of a housing crunch, the legislators passed several bills over the years to remove the barriers surrounding ADU development.
ADU Legislation and Regulations
A Look Back at Past ADU Bills

Efforts to make ADU development easier for homeowners has been a yearslong work in progress. Three California bills that took effect on January 1, 2017 were Senate Bill No. 1069, Assembly Bill No. 2299, and Assembly Bill No. 2406. Below were some of their changes to provisions.

Parking (SB 1069). The bill reduced parking requirements to one space per unit or bedroom; in some cases, the parking requirement was waived. It also authorized tandem parking and parking in setback areas.

Fees (SB 1069). The bill prohibited utility companies from considering ADUs as "new residential uses" for calculating utility connection fees or capacity charges. It also prohibited local agencies, such as a chartered city or county, from requiring new or separate utility connection installations if the ADU is contained within an existing residence.

ADU Size (AB 2299). The bill permitted local agencies to establish minimum and maximum unit size requirements for ADUs as long as building efficiency units were also permitted. Efficiency units are also known as micro apartments; they are separate and small living spaces with partial kitchen and bathroom facilities.

Home sales (AB 2299). The bill also prohibited the sale of ADUs separate from the primary dwelling. ADUs are intended for renting or for providing additional living space.

Junior Accessory Dwelling Units (AB 2406). Providing more housing options, this bill allowed local agencies to create junior accessory dwelling units. JADUs are, according to California regulations, units of 500 sq. ft. or less and entirely contained within the main residential dwelling.

On October 9th, Governor Gavin Newsom signed three bills that eliminate barriers to building ADUs.
Recent Bills Signed into Law
Local ordinances that imposed excessive impact fees and strict requirements deterred homeowners from building ADUs. SB 13 reduces these fees and even brings existing, non-compliant ADUs up to code.

The bill made important changes to another major obstacle: owner occupancy requirements. Until January 1, 2025, the bill eliminates the requirement for ADU applicants, and it also removes the owner occupancy condition for issuing an ADU building permit.

Other changes include the following:

Reduced Application Time

The application approval time frame is now 60 days; formerly, it was 120 days. Submitted applications will also be "deemed approved" if local agencies do not consider and process them within 60 days.

Converted Garages

SB 13 revises the requirements for an accessory dwelling unit. ADUs can now be attached to, or located within, a garage, storage area, or another structure, not just the existing dwelling.
Parking

The bill also reverses the parking requirements. Before the bill, homeowners had to replace parking spaces if a garage, carport, or covered parking was demolished to make room for an ADU. The bill specifies that local agencies cannot impose parking standards on an ADU within one-half mile distance of public transit.

Amnesty for Unpermitted ADUs
Homeowners who built illegal ADUs now have the opportunity to bring their units up to 100% code compliance.
Assembly Bill No. 68 and Assembly Bill No. 881
AB 68 and AB 881, enacted together as one bill due to overlaps, share the same goal of making ADU development easier for everyone in California. The combined bill also shares similar language with SB 13. In addition to the bill eliminating minimum lot size requirements, the bill also amended the following:

Local Government Criteria

Local ordinances can no longer use lot coverage, floor area ratio, or open space regulations to stop the development of an 800 square foot ADU that is 16 feet in height with 4-foot side and rear yard setbacks. In zoning, setback is the minimum space required between a building and the property line.

Setback Requirements

The setback requirement is now 4 feet. Before the bill, setback requirements were determined at the local level and depended on lot types. For example, earlier in the year, the setback requirement in Los Angeles was 5 feet from the side and rear of the property. Redwood City required a minimum setback of six feet.

The benefit of capping the setback requirement is more space for ADU development.

Lowered Fees

A local agency, special district, or water corporation can no longer impose impact fees (fees that run as high as $50,000) for units smaller than 750 sq. ft. For units that are 750 sq. ft. or larger, fees must be charged proportionate to the primary dwelling unit's square footage.

Is It the End for Single-Family Zones?

The passing of AB 68 into law was a momentous occasion for many ADU supporters, but it effectively ended single-family housing zones. The effects are yet to be seen, but for now, nearly every residential property in California is permitted to build three units of housing.

Here's what this change means for homeowners:

ADU applicants are allowed one accessory dwelling unit and one junior accessory dwelling unit if certain requirements are met.
Lots with multifamily buildings are permitted to use extra space for two additional ADUs.
Single-family lots can contain a minimum of three units: the main dwelling, one ADU, and one junior accessory dwelling unit.
Will ADUs Solve the Housing Crisis?
Research suggests that it may be too early to assume less restrictive regulations are a cure for California's housing crisis. The report that covered the effects of regulating ADUs in California did notice a link between fewer regulations and frequent ADU applications. However, the research concluded that more evidence is needed to suggest a boost in ADU applications will also mean an increase in housing affordability or seniors aging in place.
Final Word
Building ADUs is a smart step towards solving the housing crisis, but it is by no means the only solution. Nonetheless, the passing of the three bills into law is an important landmark for California residents. While not all homeowners will rush to add an ADU in their backyard, those that do will have fewer impediments as long as they use statewide standards. Their contributions, though small in comparison to massive development projects, would still be a welcome infusion of affordable homes that this state needs.
Efficiency unit. Also known as a micro apartment, an efficiency unit is a separate and small living space that contains partial kitchen and bathroom facilities. California legislation also limited the size of ADUs to a maximum size of 1,200 sq. ft.
Impact fees. Fees imposed on new development to offset the impact of a new project and residents on a municipality's infrastructure and services (water, sewer, safety)
New residential uses. Any use of residentially zoned property that requires a rezoning or that requires a proffer condition—a condition intended to reduce a new project's impact on the municipality's infrastructure or services.
Owner occupancy requirements. A requirement imposed on owners to regularly live on property for the majority of the year.
Setback. In zoning, setback is the minimum space required between a building and the property line.
---