Don't let your cash position hold you back
Small businesses, funds, and startups often lack the time and know-how to optimize the idle cash on their balance sheets.

Putting this money to work in a Tellus Treasury account can generate a predictive stream of durable interest income for your business and maximize returns on your cash.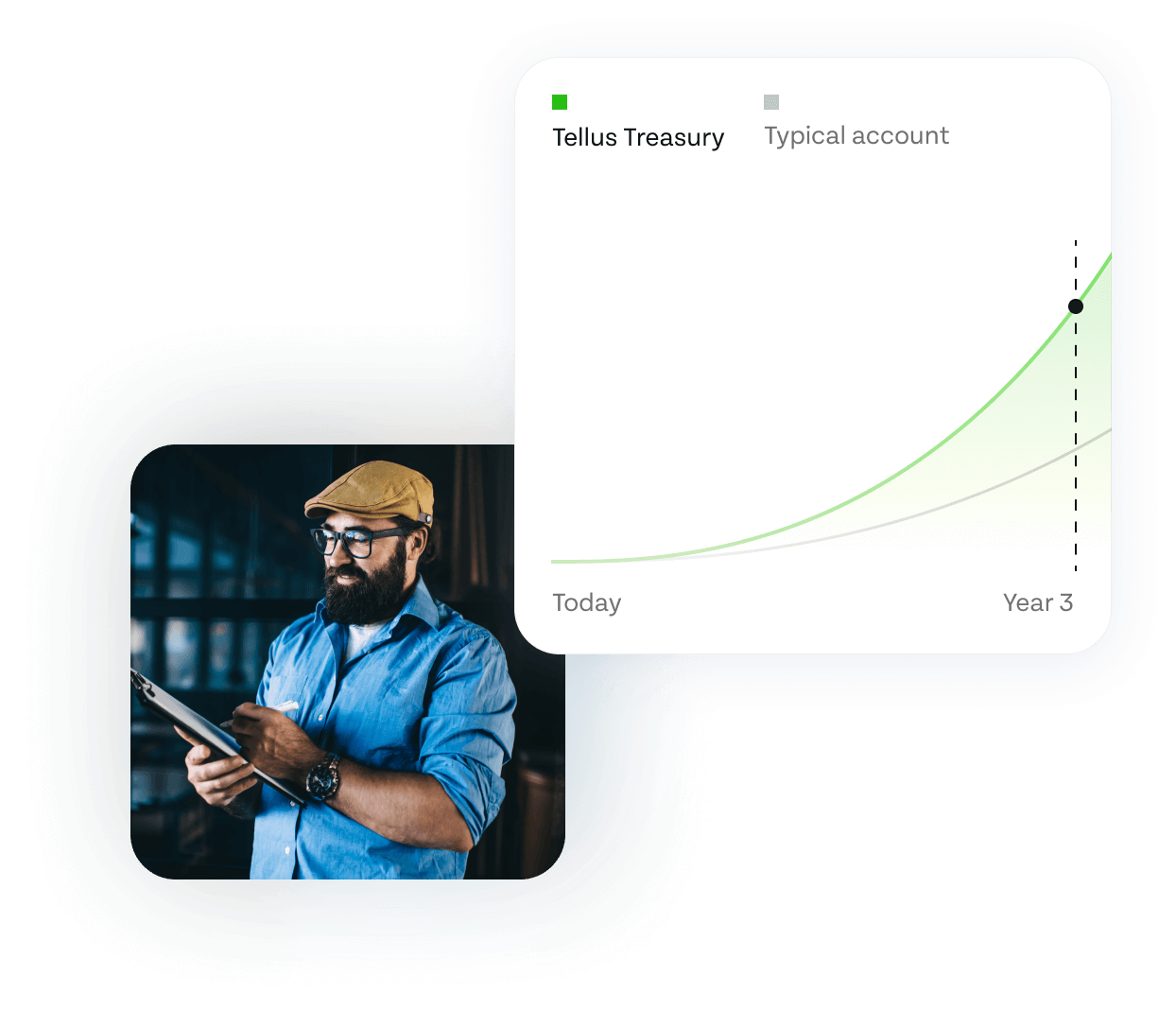 Above chart is for illustrative purposes only. Annual Percentage Yield ("APY") for Tellus savings products may change at any time. Tellus is not a bank.
Introducing Tellus Treasury
High-yield cash management,
without fees or volatility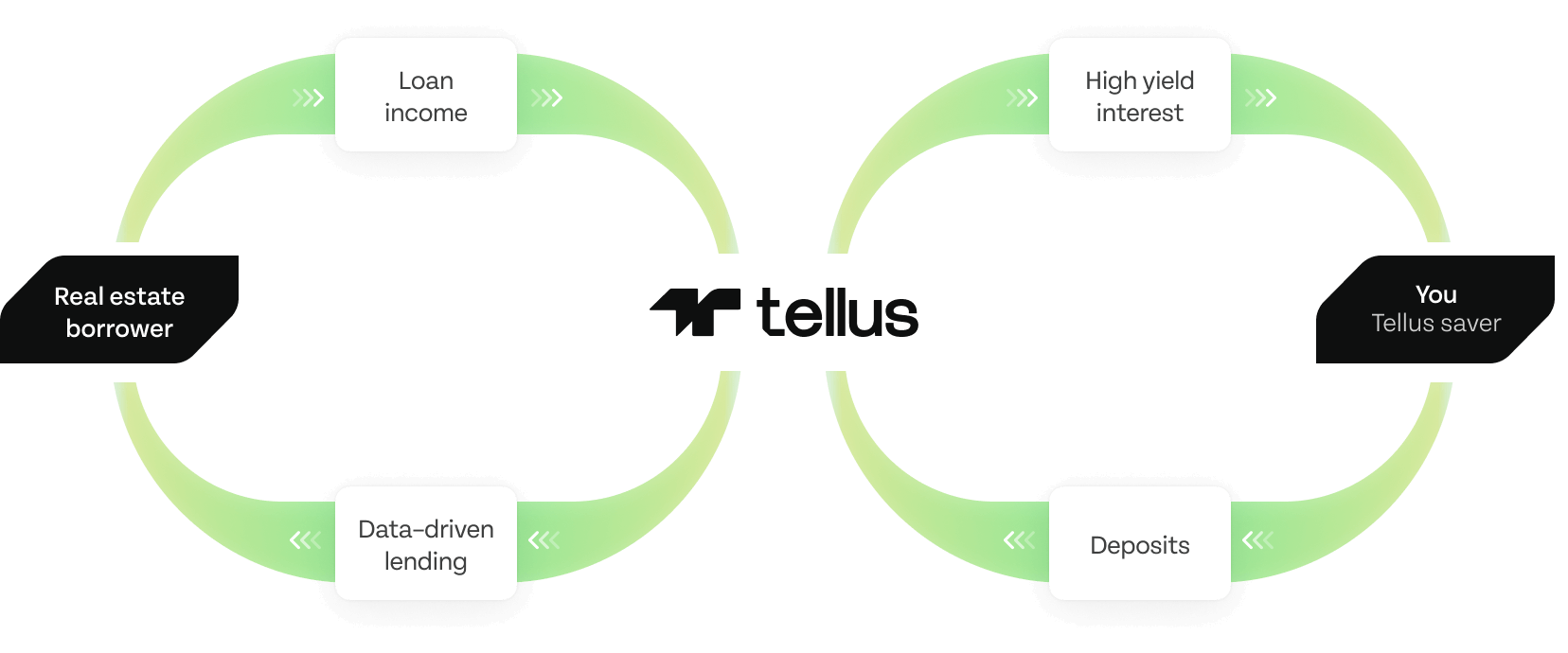 Account features
Tellus provides you the best in-class cash management experience from dedicated white-glove support to bank-level AES-256 security.

Market–leading income with no fees or subscription lock–ins.

Peace of mind with bank–level security via AES–256 encryption.

Withdraw funds anytime without penalty.

Access to dedicated VIP concierge service.

Your interest compounds daily.

Time–tested safety with 100%
 on–time payments.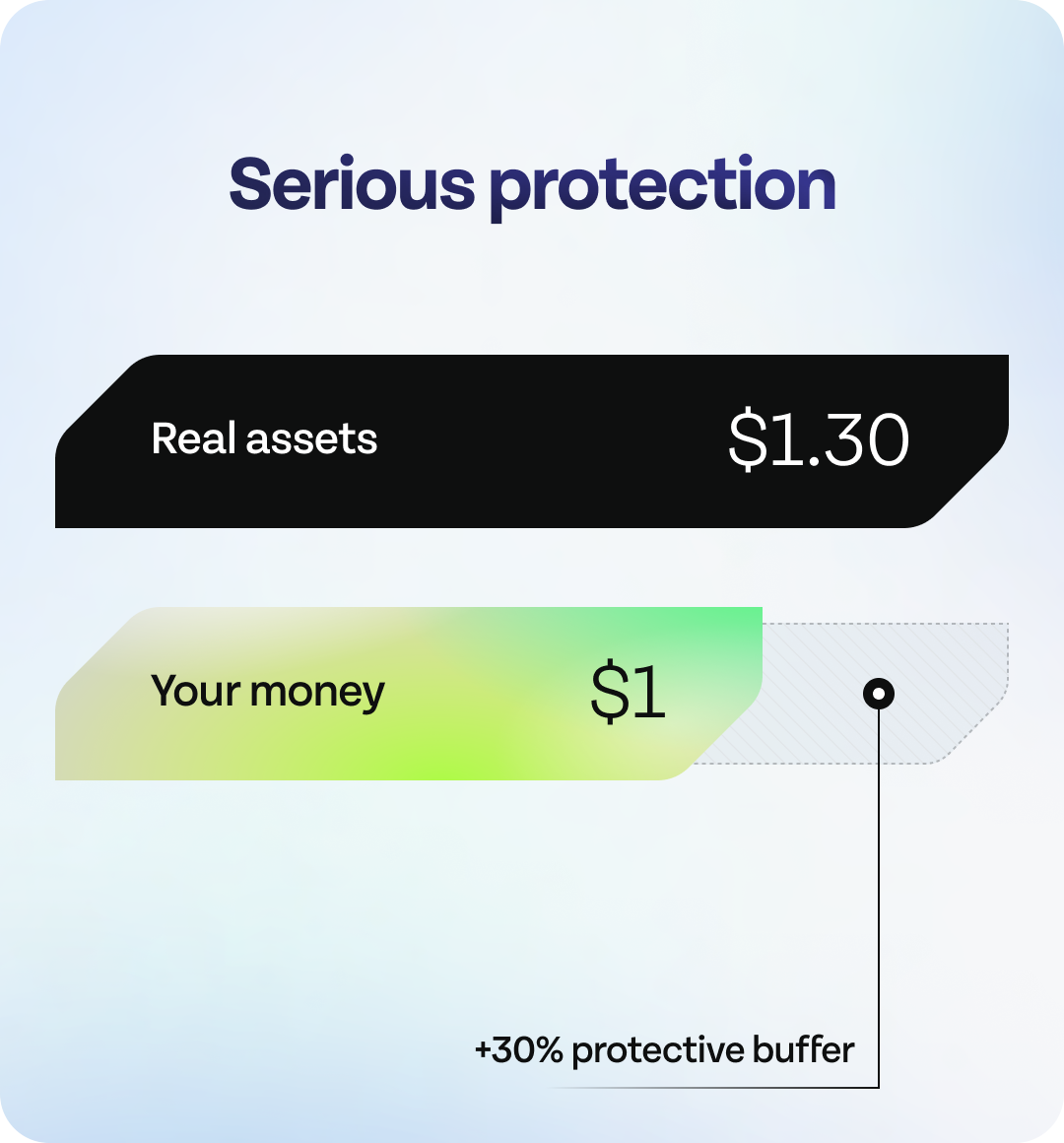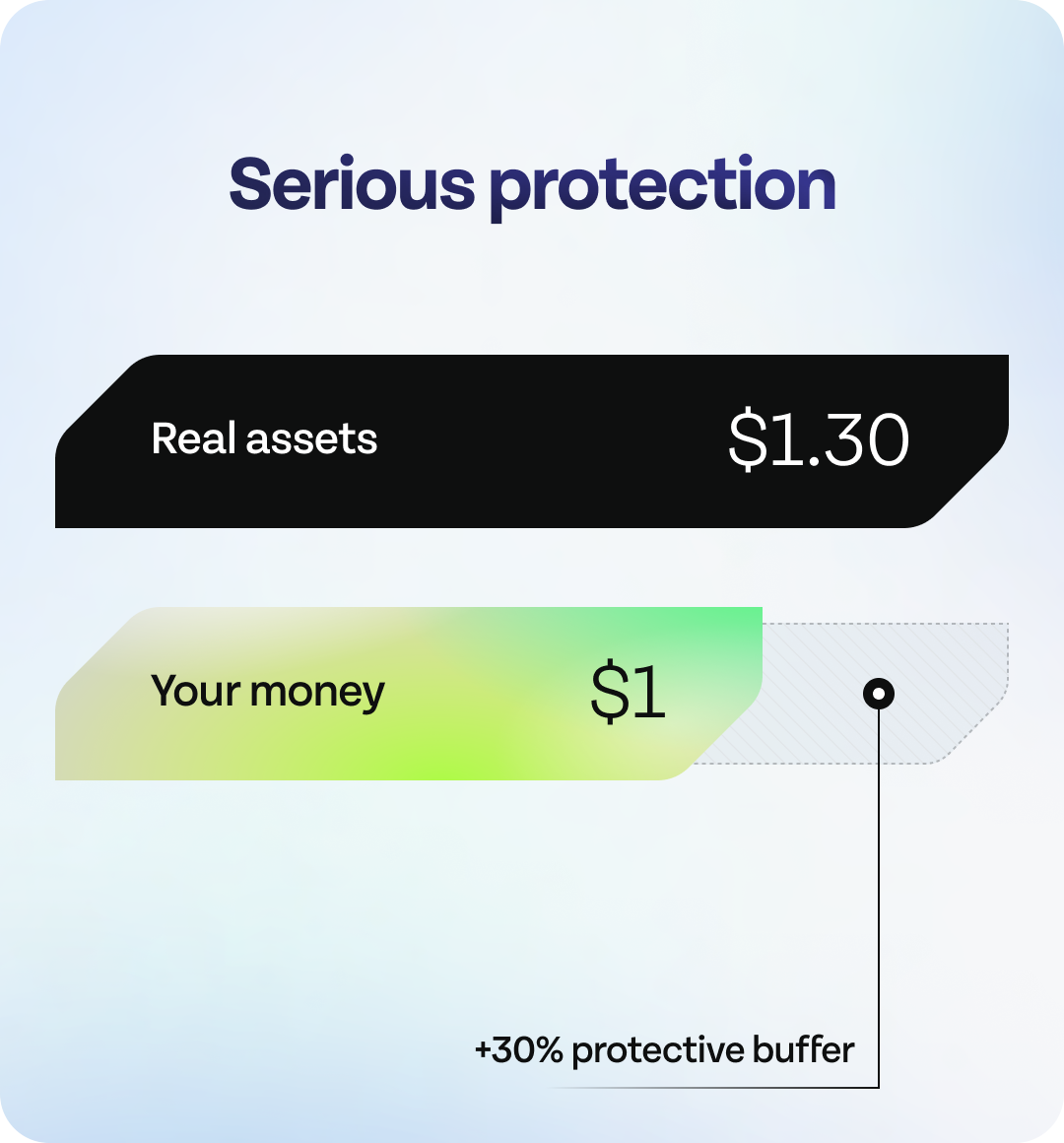 Your deposits are protected by 
our balance sheet
Tellus targets 80% LTV¹ for all loans and 10% cash reserves held aside, meaning each $1 deposited is backed by $1.30 of Tellus assets. All of our loans are reviewed under strict underwriting guidelines.
¹ Tellus targets ratios for all their loans but property values are subject to value fluctuations.
100% payout success history
Where your money goes
Your deposits are pooled on our balance sheet and invested in short duration mortgages, collateralized by high quality borrowers and properties.
Here are some of the
borrowers we finance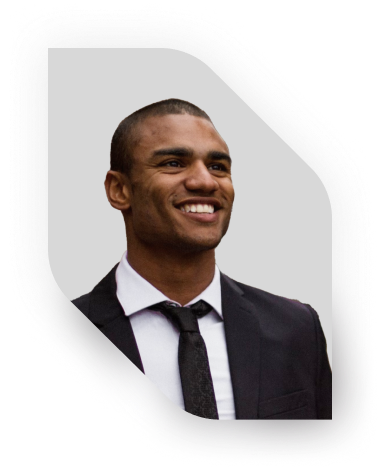 Bay Area, CA
Principal Account Executive residing in Bay Area, CA.
Has worked in hardware and software sales in Technology industry for 20+ years.
Wants to qualify for loan exceeding DTI limits due to cyclical income.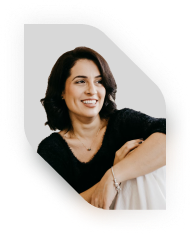 Sunnyvale, CA
High income VP/General Counsel residing in Sunnyvale, CA.
Has worked as a GC for 4 major S&P 500 companies for 30+ years, significant experience in various facets of corporate law.
Wants to obtain loans that qualify for faster underwriting to take advantage of immediate real estate opportunities.
Start earning with
Tellus Treasury today
Example scenario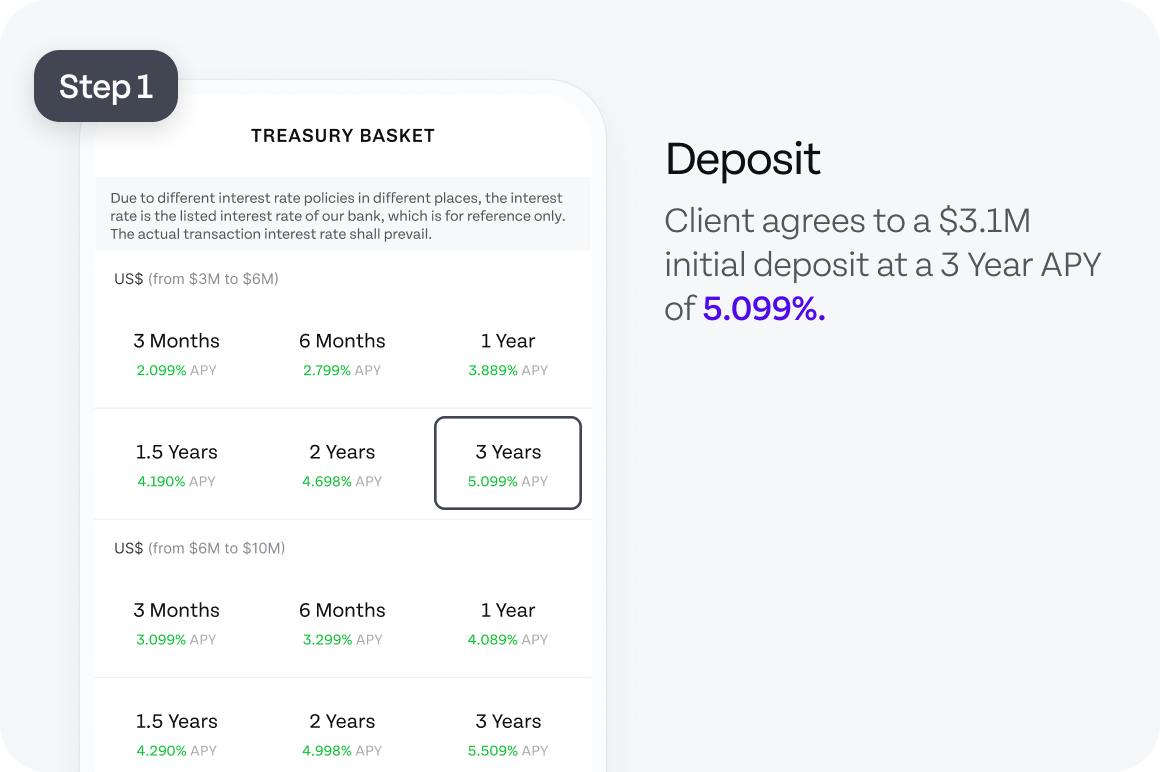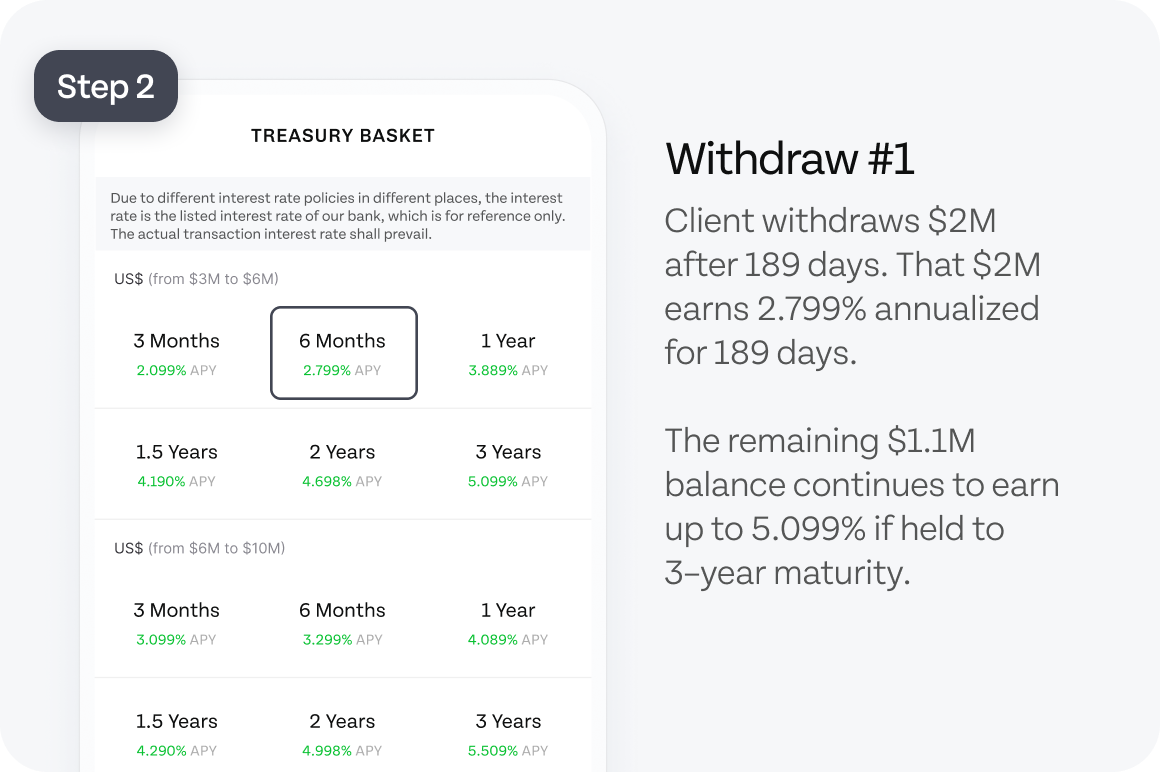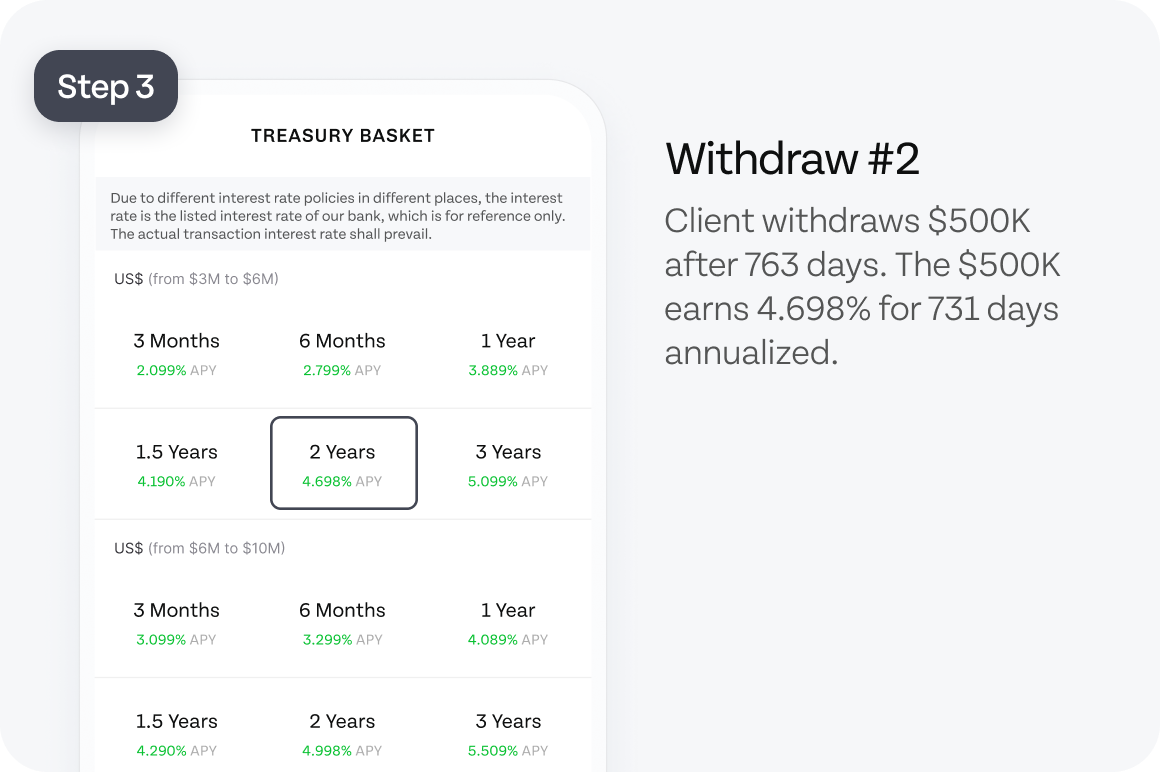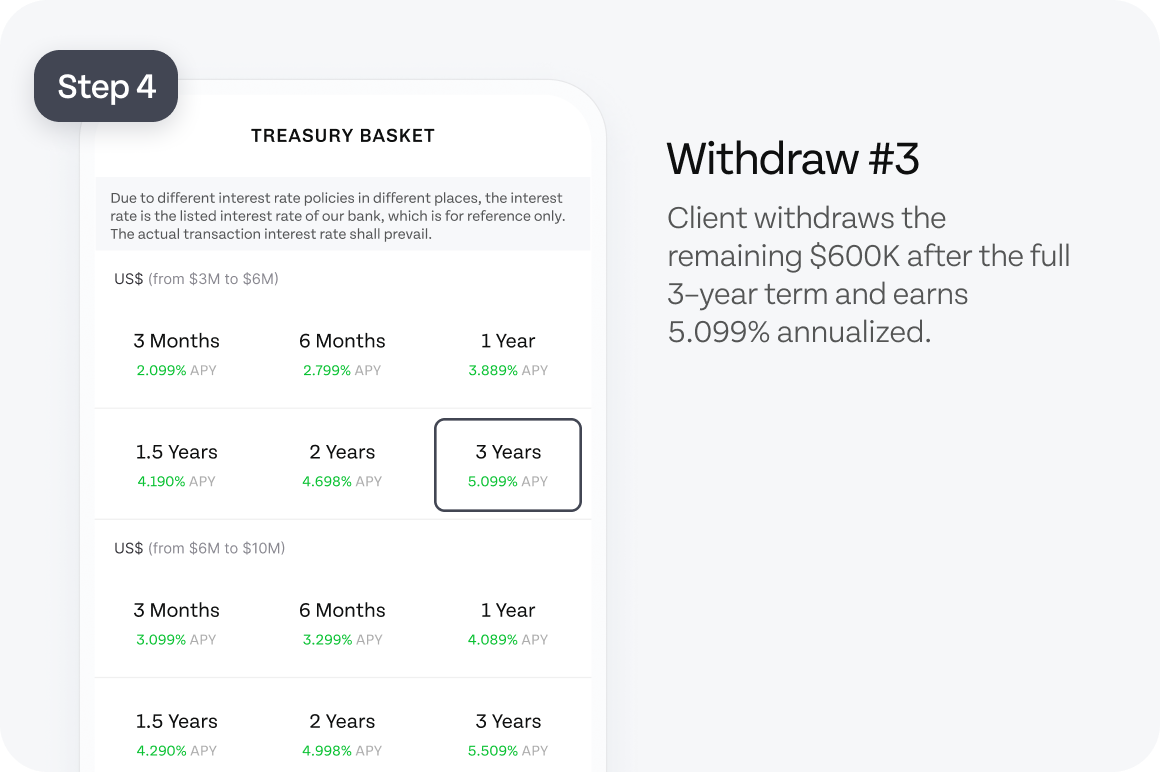 EARNINGS
Earned interest is paid at the time of withdrawal.
$2.0M @ 2.799% for (189/365) days
$500K @ 4.698% for (731/365) days
$600K @ 4.099% for (1,096/365) days