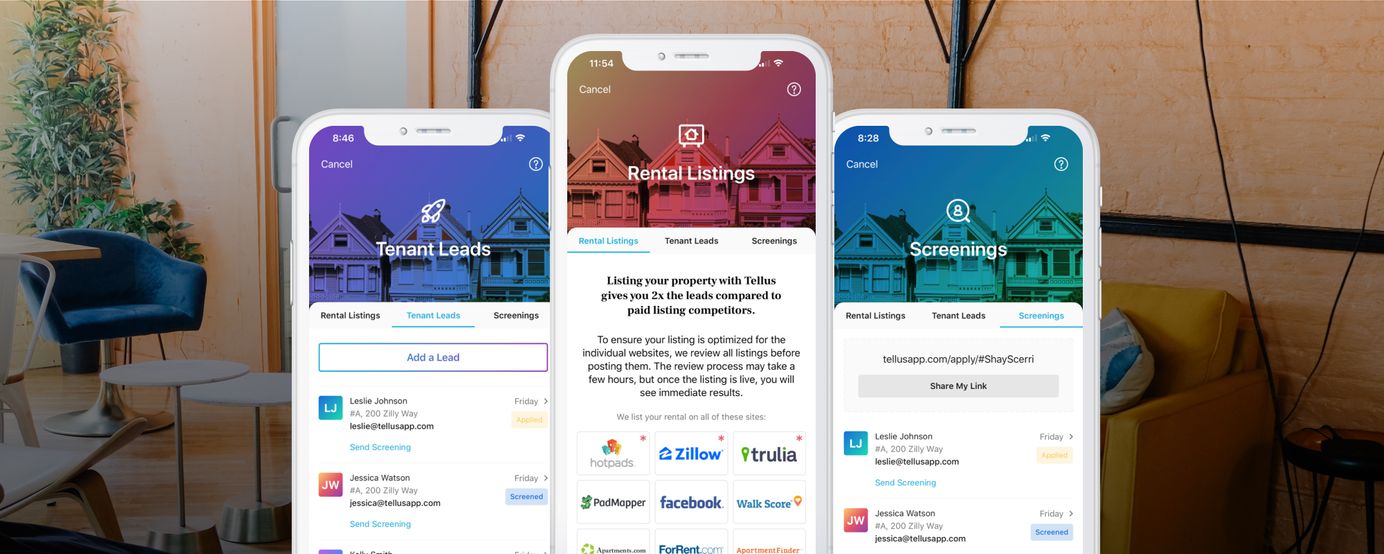 Tellus Features: How to Manage Listings, Leads, and Screenings
Your rental property is your investment. Learn how to create quality listings and screen your tenants.
An experienced landlord typically follows these stages to find the best tenants for their properties: rental listing, lead generation, and tenant screening. Tellus makes managing all three simple and convenient.
Dashboard: Listings
The Listings page is your main hub for finding quality tenants. You can add a listing, add a lead, and screen applicants!

To access Listings, tap Dashboard and navigate to Manage Multiple Homes. You can also access Listings by navigating to it from the More tab and scrolling down to the Find a Tenant section.
Jump Ahead
A rental listing is your home's first step towards making a good impression. Set up is simple. Tap Add a Listing and select the rental that you want to list on each of the top 16 listing websites.
Fill in each field with relevant information. Don't forget to use an eye-catching title, description, and photos that highlight your property's strengths.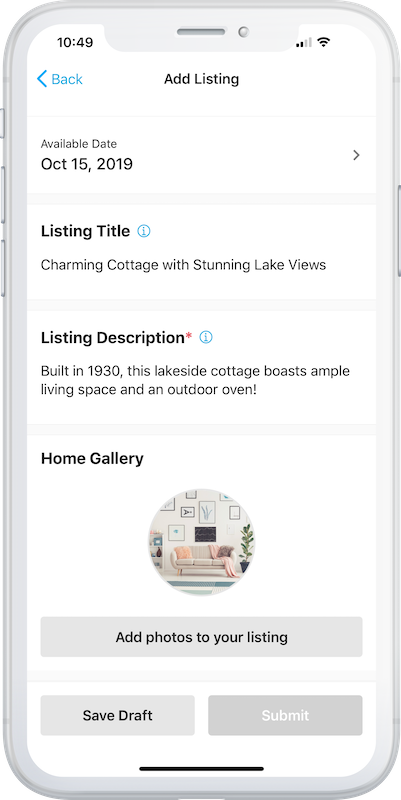 When you're done, Save Draft or Submit your listing.

Tellus Tip: You'll find your published listing under the Published section of Rental Listings. At any time, you can return to the listing and make changes.

Finding the right tenants starts here. Tenant Leads tracks all your applicants in one place, making lead management more convenient for you. To add a lead manually, tap Add a Lead. Complete each field with tenant information and select the rental property they are applying for.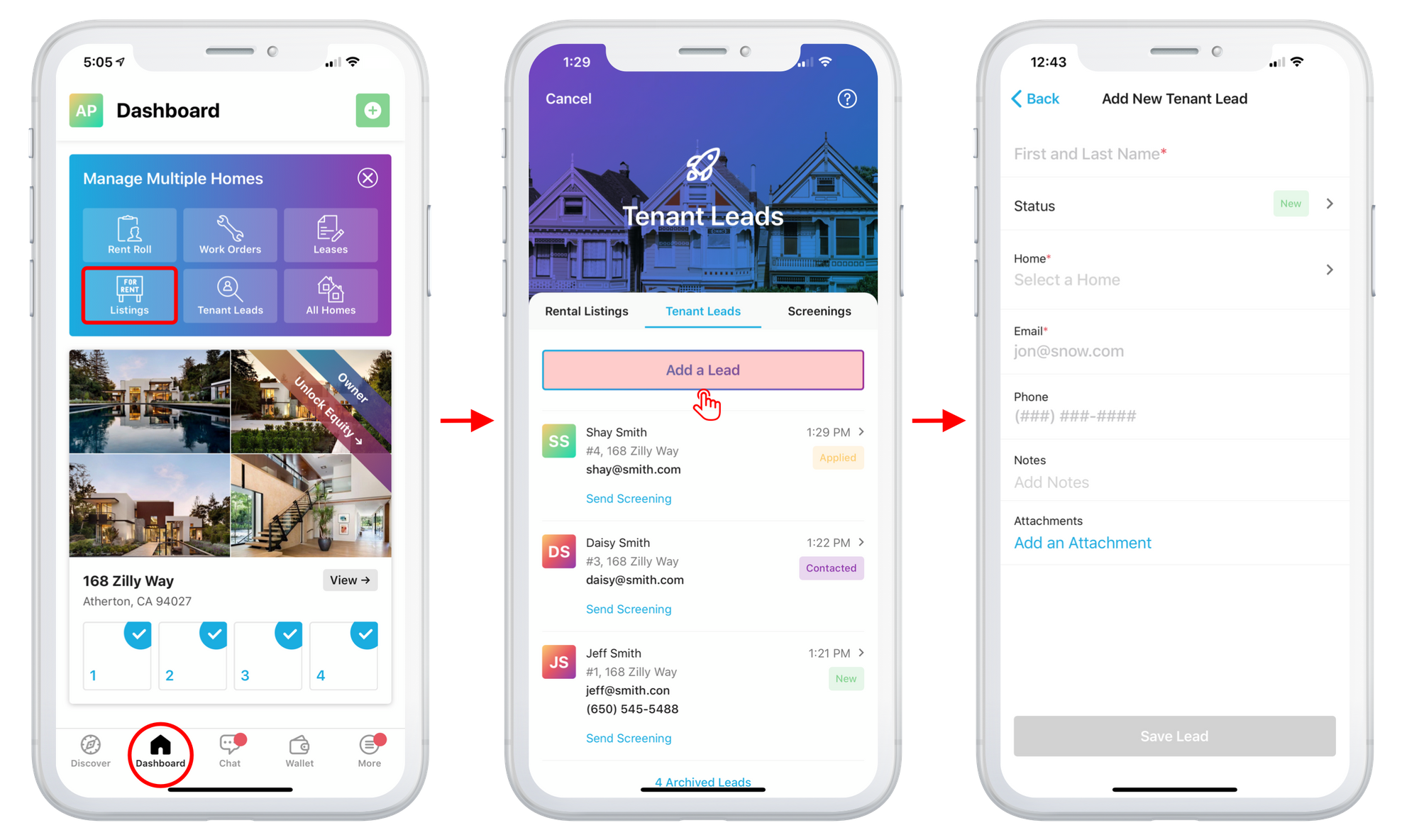 You can also tag your lead with a Status. Tags help you keep track of where your lead is in the application process!

You can always return to a lead's profile to edit tags, make additional notes, and update other fields.

When you're done, tap Save Lead.
Accessing Tenant Lead Profiles
Manage your leads directly in their profiles. You can start a chat conversation, invite them to sign a lease, or start the application and screening process.
When you need to make changes, tap the menu button at the top right of your screen and navigate to Edit Lead.
If you want to remove old leads from view, you can archive them by tapping Archive Lead. You can view archived leads at any time.
Free Tenant Screenings
Tellus offers free, comprehensive screening so that you maximize the number of completed applications. Each tenant is screened for the following:

Criminal record
Credit report
Eviction history
Income/employment verification
Identity verification
Send a Tenant Application

You can send any prospective tenant your unique application link. Just tap Share My Link and select how you want to share it from your device, either as a text message or email.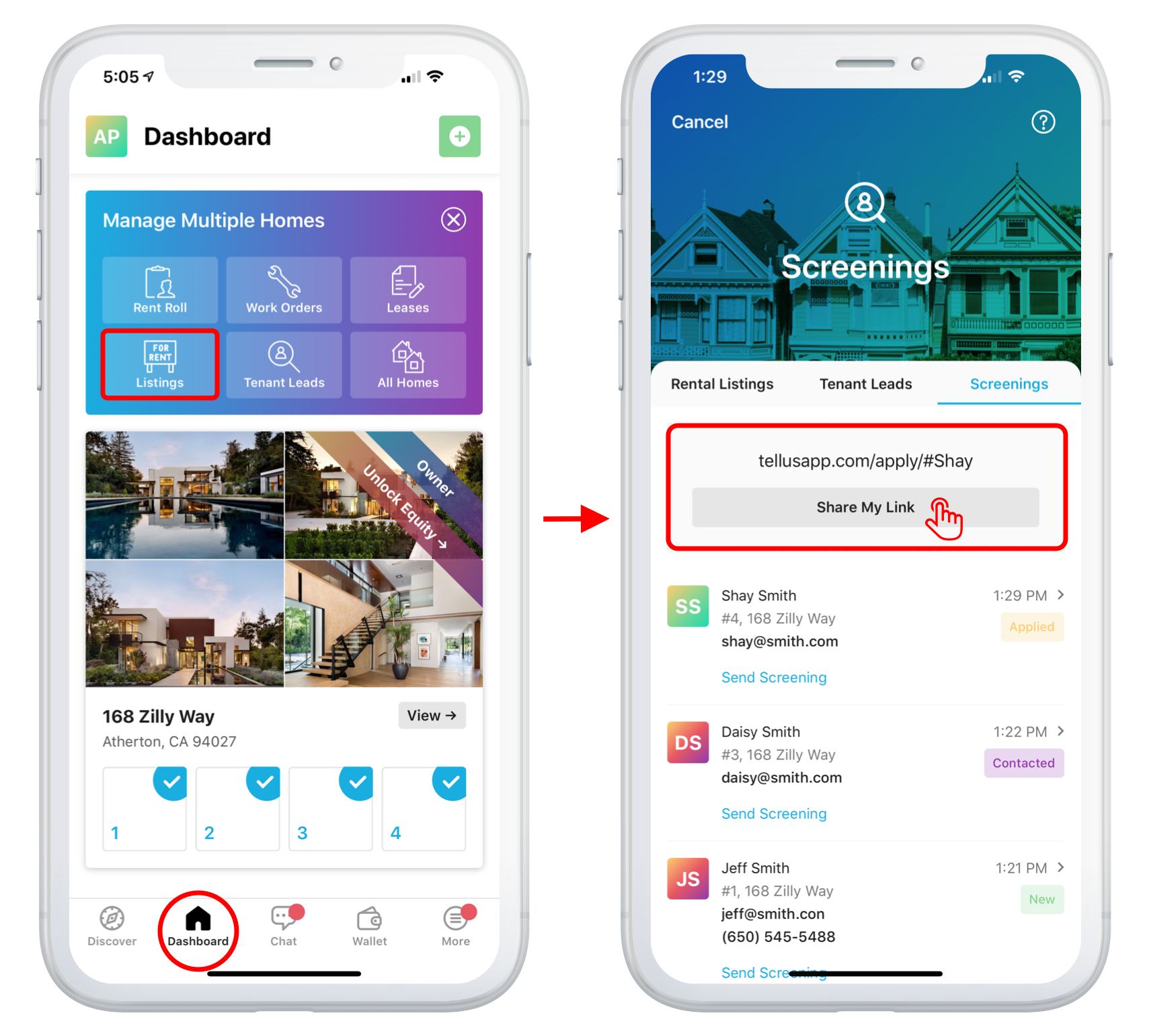 To send a specific lead an application, tap on Send Screening beneath their name.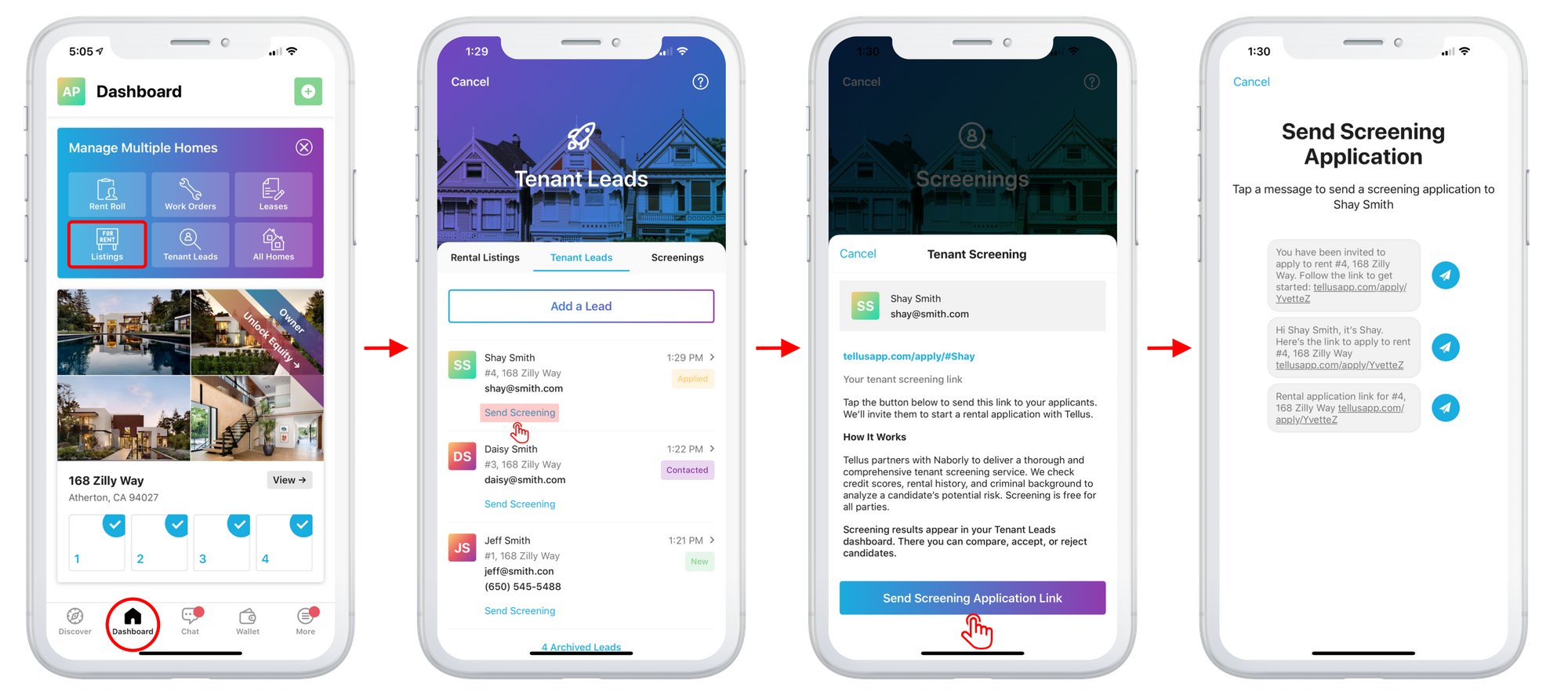 Final Word
Your rental property is your investment. Protect and manage your rental successfully with quality listings and thorough tenant screenings. Need more solutions? Find out why landlords love using Tellus to manage their properties!
---