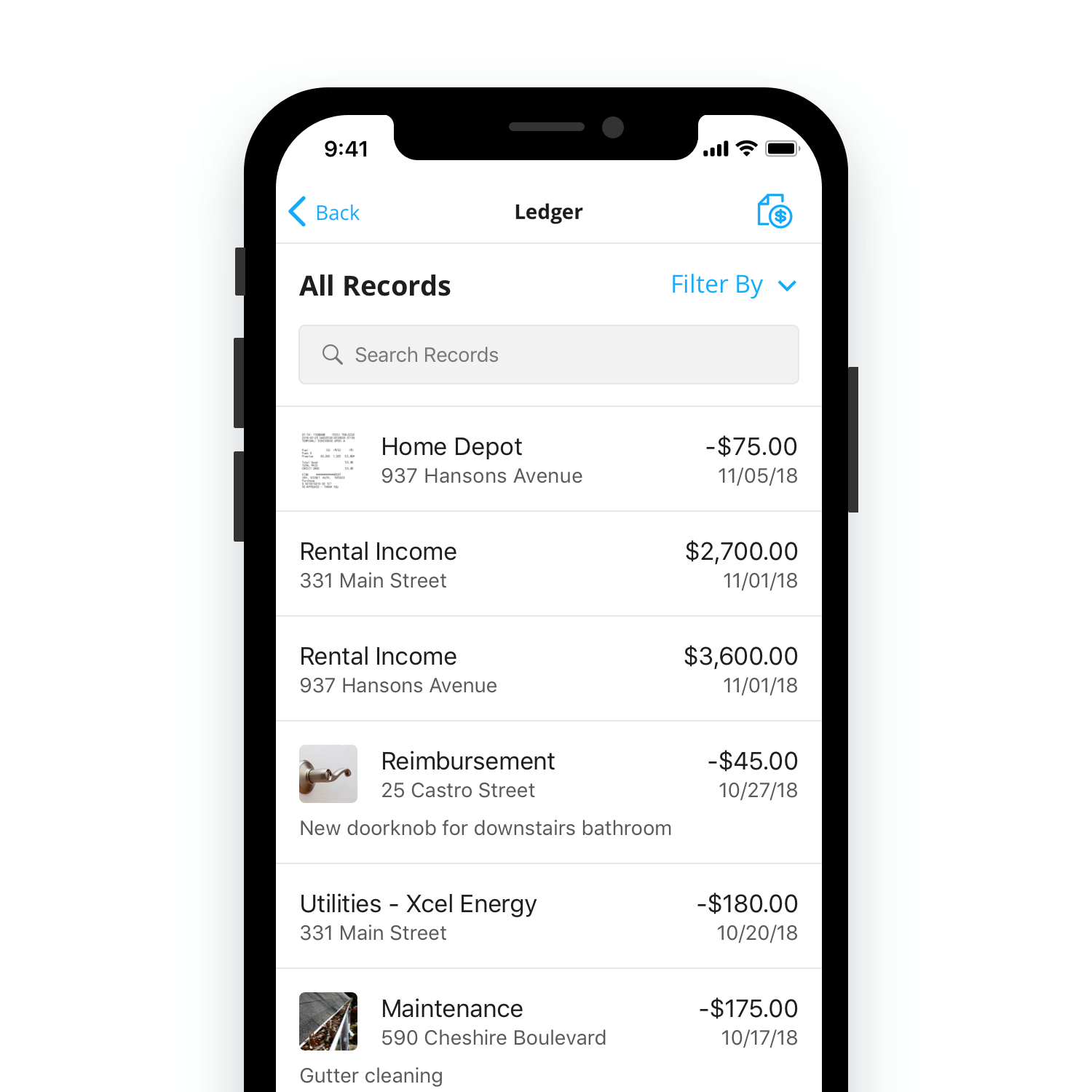 Tellus Features: Finances
Tellus offers a powerful suite of tools to help landlords and property managers achieve instant organization and financial success. Today we'll look at the Ledger.
Welcome to our Features mini-series! In this series of short blog posts, we'll be helping out our new users by highlighting specific features of our superapp. Today we dive into finances.
One of the challenges we hear so often from landlords is how hard it is to keep track of finances in a way that makes sense and isn't overwhelming. Too many landlords are left struggling with Excel spreadsheets or physical file folders crammed with paper receipts and invoices.
We wanted to create a better system that involved less headache, less paper, and less frantic searching for crucial documents. Enter the Ledger.
The Ledger truly is the heart of all financial organization at Tellus. Provided you're collecting rent through the app, all rental income is recorded in the Ledger automatically. Even if you have tenants paying by check or another means, you can still record the income manually.
Tracking expenses is finally made painless. You can add expenses by category (e.g. Repairs, Supplies, Improvements, Cleaning and Maintenance, Utilities, Taxes, Commissions, and more) so that everything is organized. When you need to pull up a specific record, you can use the filter to view expenses from a certain category. The search bar allows you to look for keywords for easy retrieval.
One of our users' favorite features about expense tracking through Tellus is the ability to upload photos and notes to entries in the Ledger. Paying for repairs is just part of being a landlord, but some expenses can be written off for significant tax deductions. Keeping good records and saving those receipts is the way to start, but who likes to save paper receipts? They're small, easy to lose, and can really pile up. It's a recipe for disorganization.
The Tellus superapp offers a more elegant solution. Rather than saving the paper receipts you need for tax deductions and financial record keeping, you can take a picture of the receipt and store it in the app. All files are automatically backed up to the Cloud, so you never have to worry about losing anything ever again. Once the picture is stored, you can take the paper receipt and literally throw it away. It's that easy! You no longer have to keep precarious piles, filing folders, or shoeboxes full of these tiny pieces of paper. Throw them away knowing you still have access whenever you want, wherever you may be.
The Ledger is a powerful tool for keeping track of expenses and getting an accurate view of your cash flow. Even so, it's just one tool in an arsenal of property management solutions.
---