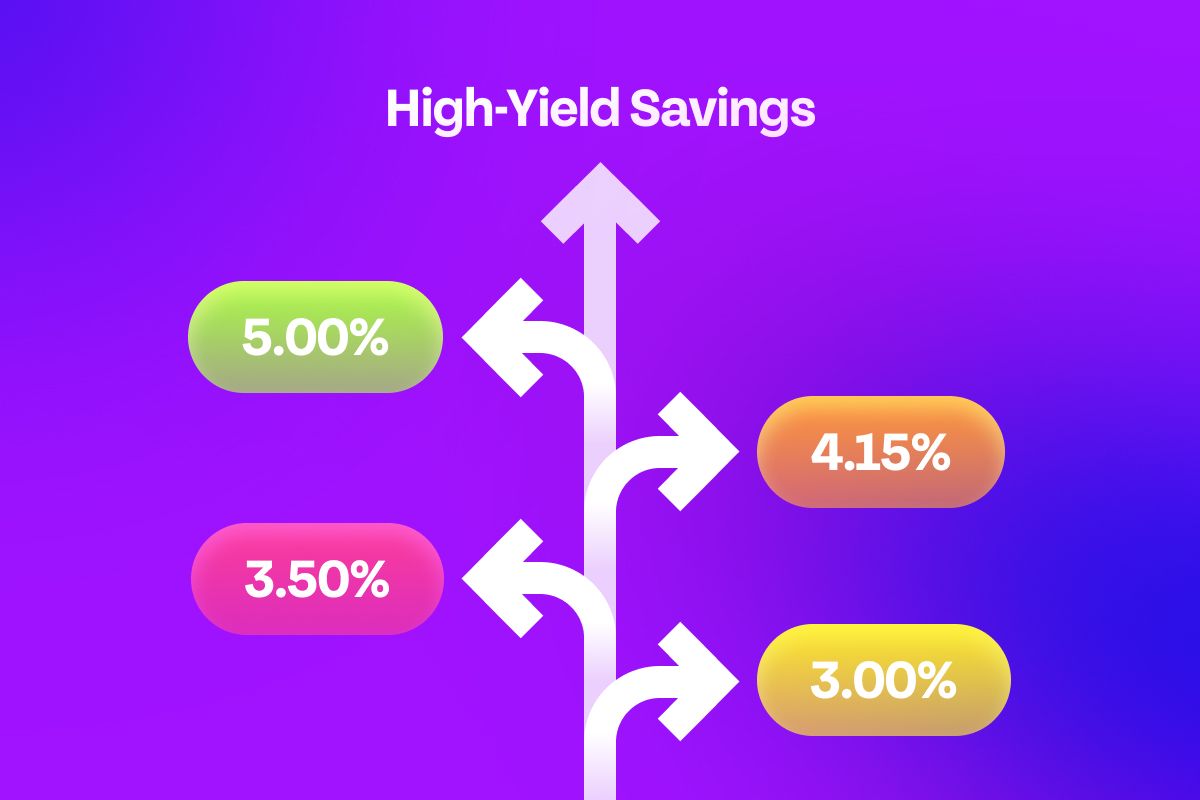 More options, lower costs help democratize wealth building
The launch of Apple's Savings account changes the high-yield savings game in a big way, while aligning with Tellus' mission of helping real people build real wealth, responsibly.
In a significant move for the savings industry, Apple announced the launch of its new Savings account from Goldman Sachs this week. By entering the already crowded high-yield savings market, Apple is raising the bar for consumers by offering many of the same features and benefits Tellus pioneered years ago.
Leveling the playing field
Before fintechs began offering higher yields than the average savings rate — and much higher yields than the big banks — many people had few options for growing their money and building wealth.
Apple's new account opens up an avenue for millions of Americans who don't have access to traditional investment options, which can be intimidating, stressful, and not well-suited for people living paycheck to paycheck.
Tellus has been offering savings products with similar benefits to Apple's account for a few years. High-yield, fee-free, secure, and in the palm of your hand, our accounts have provided an accessible wealth-building strategy that works for everyone. Our Boost Account:
Starts at 5.00% APY with daily opportunities to earn even more
Has no balance limit
Allows for withdrawals at any time
We believe everyone should have access to financial services that work for them, regardless of their income or status. Apple's Savings account launch is another step toward this goal, as it provides people with more options that work for them.
High-yield savings are silencing skeptics
Ever wonder why people still keep their savings with traditional banks like Chase, even if they earn as low as 0.01% APY? While high-yield savings accounts have been popping up from plenty of fintechs in just the past several years, banks still offer low rates, begging the question, "Are high-yield savings accounts too good to be true?"
While Tellus customers have already come to know that's not the case — we've paid every customer every cent of interest earned — Apple's entry into the savings market further validates high-yield savings accounts. They're not too good to be true. The reality is that big banks can get away with paying customers very little, so they don't offer competitive rates. A high-yield savings account from a mega-brand like Apple validates high-yield savings in general and encourages consumers to avoid complacency and demand more from their money.
Lower costs, higher rates
By using patented technology to keep costs down, Tellus can maximize the APY we offer customers and remove the obstacles people may face when exploring high-yield savings products. Tellus lives on your phone, charges no fees, and has no minimum balance requirement.
For context, we make money like most banks do (through lending mortgages), then we pass our profits on to customers in the form of higher rates. We also don't have any physical branches, which eliminates some of the costs that saddle traditional banks.

High-quality high-yield savings products are easy to come by today, so if you're not taking advantage of them, you could be leaving money on the table. Start earning at least 5.00% APY with Tellus today.
---