How to Start the Perfect Home Garden
Starting a home garden can be incredibly fun and rewarding, but it may be challenging if you're unsure where to start or if you're new to home improvement. We will give you the best tips to help your floral dreams come to life.
Starting a home garden can be incredibly fun and rewarding, but it may be challenging if you're unsure where to start or if you're new to home improvement. You may be interested in growing your own vegetables, or perhaps you would like a row of flowers surrounding your yard. We will give you the best tips to help your floral dreams come to life.
At Tellus we are committed to helping you find ways to improve your home. Our partnership with TaskRabbit provides the best services for your next home improvement project, at your convenience! TaskRabbit makes it easy to find help doing countless tasks, including yard work. Gardening is a great way to add character and charm to your home, and we are here to help you get started.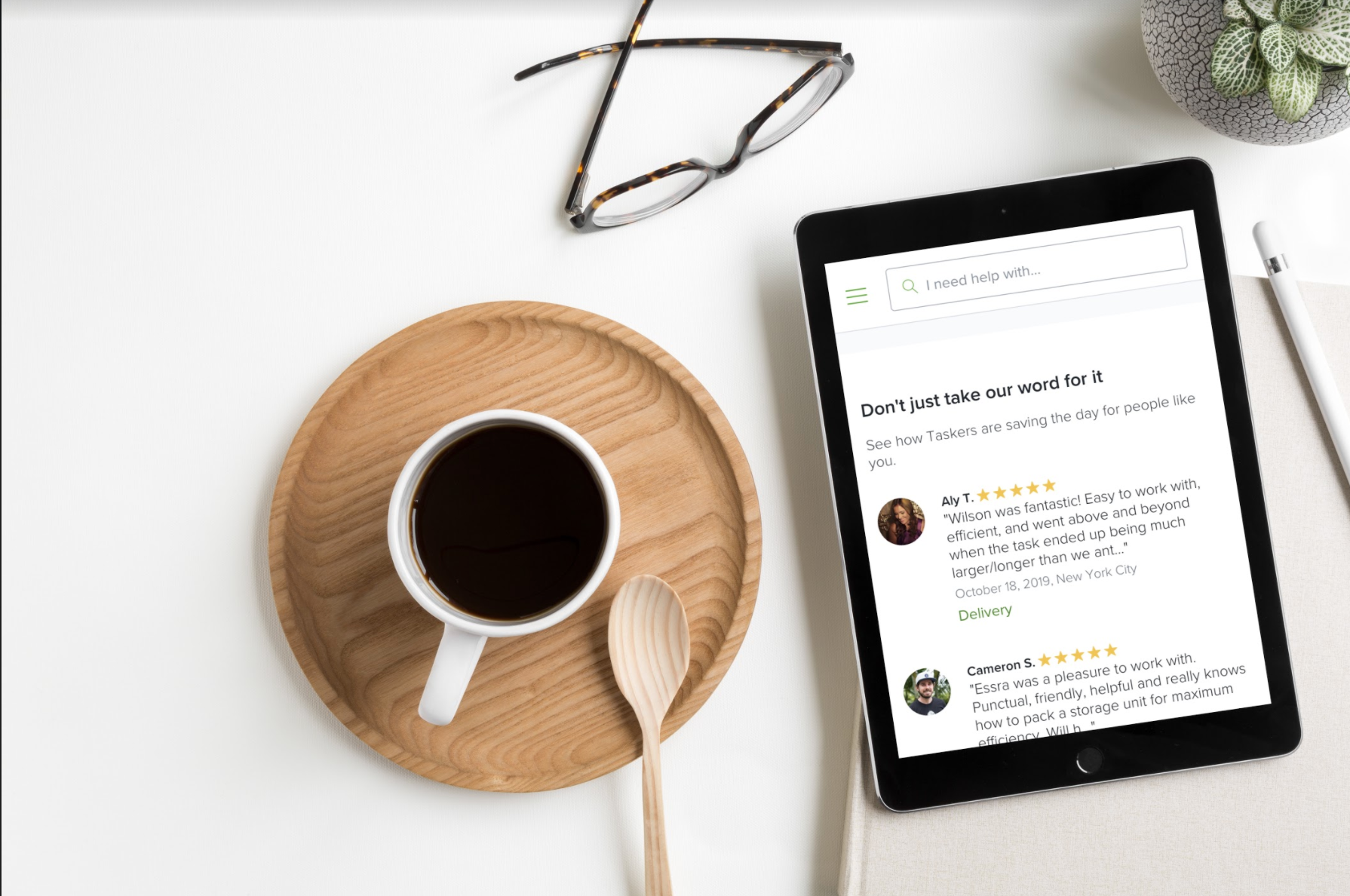 Step 1: Find Your Plants
Decide what you would like to plant! Not only is it important to decide which type of garden you are envisioning for your home, but also make sure you consider your climate. If you live in a colder climate, you may want to invest in some multi-season plants or vegetables that can survive the cold season. If you live in a dry, hotter climate, you may want to fill your garden with plants that require less water and maintenance. Here are some suggestions to get you started:
Plants for Cold Climate Gardens:
Moonlight Climbing Hydrangea
Bluestar Flowers
Seven Son Flower
Collards
Kale
Spinach
Plants for Hot Climates:
Cacti
Geraniums
Aloe Vera
Sunflowers
Hot Peppers
Okra
It is always a good idea to do some quick research on any home improvement project and in this case, especially on plants native to your area. Finding plants that you can maintain with your current lifestyle is also important when determining which seeds to buy. If you do not have the time or ability to water your garden often, then it is important to find plants and vegetables that fit your needs.
Step 2: Clear the Landscape
The next important step in starting a garden is to create the area needed in order to begin planting. In order to ensure your garden lasts and is well taken care of, you need to properly prepare the land for the plants. If you're not sure where to start, or do not have the tools needed to prep your garden, do not worry. Our friends at TaskRabbit have made this step simpler and easier for you. Using TaskRabbit you can hire a Tasker to help you on a number of home improvement projects, as well as tasks in your life. One of their services is yard work, and it is perfect if you are just starting your home garden.
Your yard is a canvas for your garden, so it is important to make sure you have a blank canvas before getting started on the planting. Find a Tasker that can help you landscape your dream garden. Whether you need help with design, seed fertilization, or clearing the land, you can find a Tasker to help get you started on your home improvement project. Simply enter your address, specify the time you need for the project, and enter the details of your project. It's that easy!
*Use the code TELLUS10 to receive $10 off of your first time using TaskRabbit*
Figure out where you would like to plant your garden. Keep in mind whether or not you have any animals that may be able to access your crops--or if it's an area of your yard that gets little-to-no sunlight, as that isn't ideal for growth. It is important to pick a good location so that your plants can flourish. After mapping out your desired plot of land, you can get started on planting!
Step 3: Gather the Proper Tools
For any home improvement project, it is a good idea to have the tools required to properly finish the job. If you hire a Tasker from TaskRabbit to plant for you, then you will likely need fewer tools and equipment for this project. If you want to do some of the planting yourself, you will not only need the right gardening tools, but you will need to invest in the right soil as well. In any case, having a few shovels and watering cans is a good investment for the maintenance of your garden.
Here is a quick list of some items that may help you get started with your home garden:
Gloves
Watering can or garden hose
Rake, this is especially useful now that fall is around the corner--make sure to rake the dead leaves out of the way!
Hand trowel
Hand pruners
Finding the right soil is also a big step in getting started on your home garden. Every land is different, and depending on what you have decided to plant, you will need different types of soil.
Always do your research on what your specific garden will need. Soil types can include:
Topsoil
Garden Soil
Raised Bed Soil
Potting Mix
Investing in the proper tools is a great way to ensure that you have the ability to take care of and maintain your beautiful garden. After all, a garden involves hard work and you want it to last for years to come!
Step 4: Plant!
Now that you've decided on your garden type, set aside the land you need, and acquired your tools, you can begin planting. You may want to consider planning out the design of your garden before you get started. If you are planting flowers, this can be a very artistic part of the home improvement process. Have fun and arrange your plants in a way that makes sense for you--and that makes you happy!
Step 5: Enjoy Your Garden
After all of your planning and hard work, take time to be proud of your new landscape. We want you to get the most out of your home improvement, and our friends at TaskRabbit are here to provide help and inspiration. Remember to use the code TELLUS10 to get $10 off hiring your first Tasker!
Home gardens are a great way to add life to your yard--and can prove to be a fulfilling hobby. We hope these tips inspire you to get started on your next, or first, home garden!

---