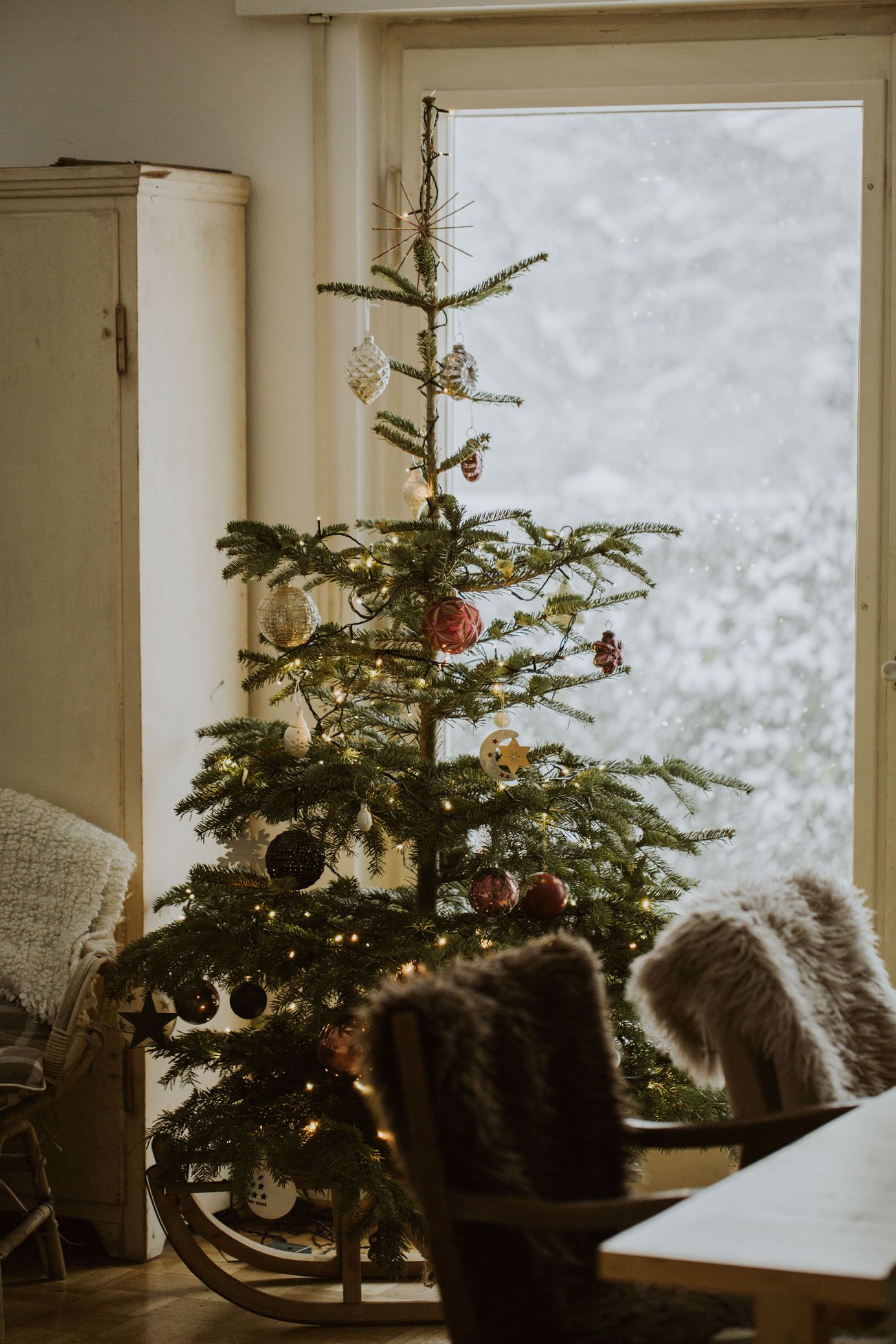 How to Prepare Your Home for the Holidays
The year is coming to an end, and the holiday season is finally upon us! One of the best ways to get into the holiday spirit is by preparing your home, and we have a few tips to get you started.
The year is coming to an end, and the holiday season is finally upon us! Despite some challenging times this year, the holidays are a great way to celebrate with those you love and find moments of gratitude. One of the best ways to get into the holiday spirit is by preparing your home, and we have a few tips to get you started.
At Tellus, we want to give you the best resources for taking care of your property, whether you are a homeowner or renter. That is why we have partnered with TaskRabbit! TaskRabbit allows you to browse their website or app to find Taskers in your area to help you with various winter and holiday projects. Taskers tackle everything from decorating to waiting in lines for you! They are here to make the holidays less stressful and to help you manage your home smoothly during these last few weeks of the year.
Exterior Lights
One of the best ways you can get into the holiday spirit is by hanging up some string lights! With the ongoing pandemic, many of us are not going to be celebrating with friends and family as we normally would. Hanging up lights and encouraging neighbors to do the same is a great way to collectively spread some cheer. String lights are pretty, but they may be difficult to put up. Luckily, with a few simple clicks, you can hire a Tasker to complete this job for you. Make sure that when picking the type of lights, you choose LED instead of incandescent for a more eco-friendly option. If you think you may forget to turn the lights off, ask your Tasker to help you connect it to a timer. Timers are great for both outdoor lights as well as indoor string lights, as you can easily set a time for them to turn on and off.
Interior Decor
The exterior of your home is a great way to spread cheer with your community, but don't forget to decorate your interior space as well! We all want picture-perfect indoor decorations, but sometimes this takes up a lot of time and it can certainly add to some holiday stress. Taskers are here to help, and hiring someone to put up your decorations is a great way to use your time and resources wisely.
Simply visit TaskRabbit to get started. All you have to do is describe your Task, choose a Tasker based on their availability, skills, reviews, and price, and they will arrive and complete the project. So before you get worried that you may not have the time to put up your decorations, stay calm, and ask for help!
*Use the code TELLUS10 to receive $10 off your first time using TaskRabbit*
If you are on a budget or want to create some fun projects for yourself, consider making some DIY decorations. If you live in a cold climate, you can create some beautiful decor using fallen evergreen branches or pine cones. Another classic project idea is making paper snowflakes from documents or newspapers you no longer need. If you use resources that are already available, you can both save money, and contribute to a more responsible and sustainable consumer mindset.
Cleaning and Organizing
A great way to prepare your home for this holiday season is by organizing and cleaning your space. Not only will this create a much more relaxing environment for you to clear your mind and enjoy the holidays, but it will be a great opportunity to start the new year with a clean slate. You can start by dusting your home and cleaning all of your furniture and surfaces. Some of your rooms, such as the bathroom or kitchen, may even need a deep clean. TaskRabbit has many cleaning services available to make this process easier and faster.
Although decorating is usually how most people approach the holidays, preparing your home can also mean organizing and taking a moment to let go of unnecessary things in the new year. You can also go through your items and donate some clothes or objects that are no longer needed. Think about the last time you used something, and how often you generally tend to use or wear it. We may hold attachments to certain things, but the holidays can be a great opportunity to let go and give them a second life. For example, donating coats and toys are a fantastic way to give back to your community during this season.
Your Kitchen
A big part of every holiday is the food! Even if you are having a few virtual dinner celebrations, food is still a big part of what defines so much of the holiday spirit. To prepare your home, your kitchen needs to be ready! Make sure you have all of your pots and pans ready for lots of cooking, (this is also a great time to take out the baking tools). When you are cleaning your home, make sure your kitchen gets some extra love as it will most likely experience a lot of traffic. Clean out your fridge and make sure any forgotten jars or bottles are thrown out or cleaned to be reused.  You may also want to deep clean your stove so that it is ready for all of the extra use it will get in these next few weeks, and of course, don't forget to stock your fridge and pantry. Aside from cleaning tasks, Taskers are also available for grocery shopping and running your errands. All you have to do is hire a Tasker, and then relax!
It is crazy to think that the year is practically over, but the holidays are a great time to reflect and feel gratitude. Even though the holidays may look a lot different for some this year, we hope that these tips can help get you and your home ready to feel the holiday cheer!
*Use the code TELLUS10 to receive $10 off of your first time using TaskRabbit*
* 1st-time users only. Expires 12/31/20. One time use. Valid only in the U.S. No cash value. Void where prohibited.
---