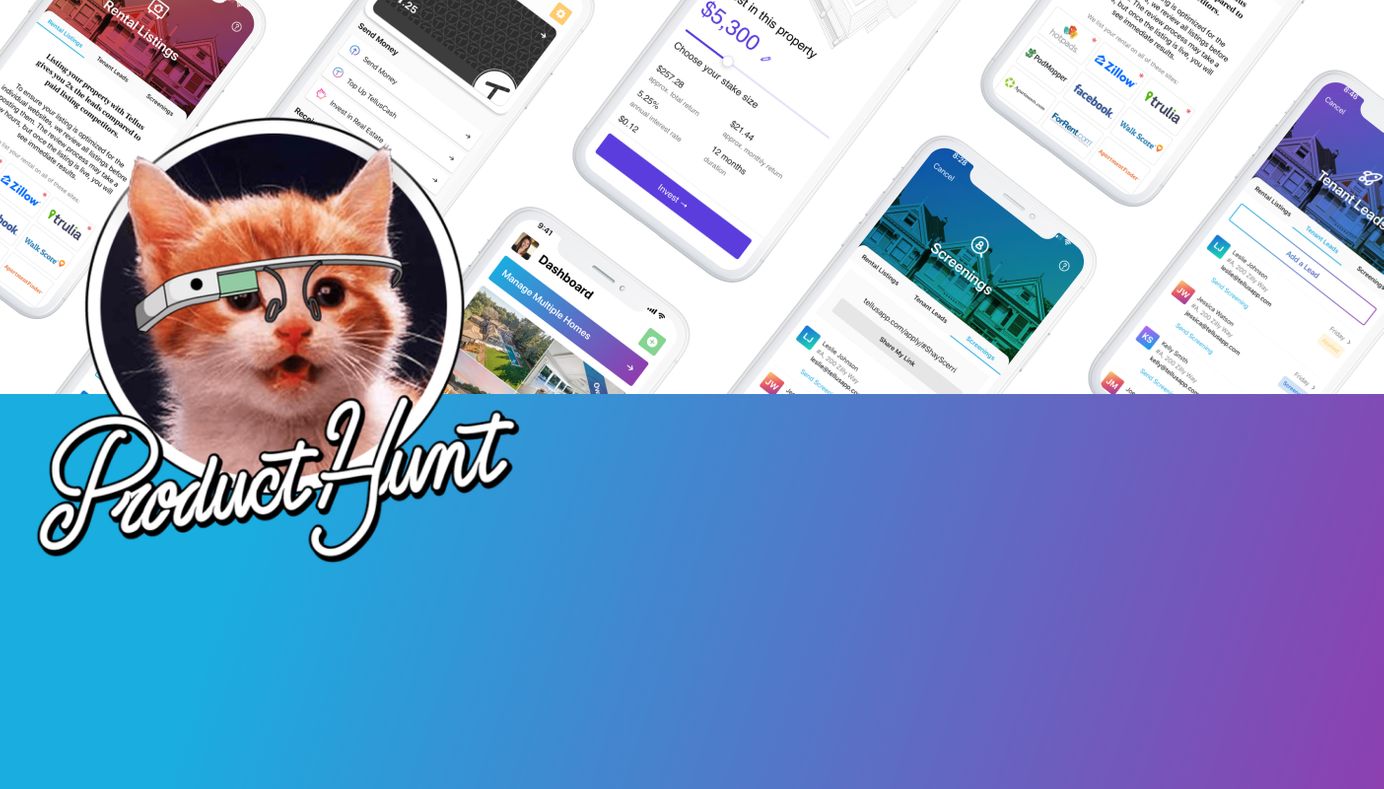 Big News for Tellus! We're on Product Hunt!
Tellus is launching on Product Hunt! Read more about how Tellus Investing and Tellus Home Loans will redefine the industry and make real estate better for everyone!
We have some exciting news! We just launched the Tellus superapp on Product Hunt and would love to have you check it out!
This is an important moment for us because it means we're one giant step closer to realizing our vision for real estate.
Tellus started as a rental management platform. Our goal was to be a smart assistant to homeowners and landlords, one that could revolutionize the management process and automate tedious tasks. From finding and screening tenants to collecting rent and tracking expenses, we wanted to be there from start to finish to help create a better rental experience for everyone.
As satisfying as it has been to help landlords and tenants, rental properties are just the tip of the iceberg when it comes to real estate. There are so many areas that need to be reshaped and reimagined in light of what technology can do.
Take the mortgage industry as an example. The banks control everything, putting homeownership out of reach for many. The FICO system is woefully outdated. And homeowners still struggle to access their equity.
The system doesn't work. So we decided to reinvent it.
Tellus Home Loans
For homeowners looking to refinance, the way it has always been done is no longer good enough. Mountains of paperwork, in-person meetings, credit checks, high interest rates, and weeks of waiting to hear about your application.
Tellus does things differently. We have a simple, digital application that can be completed in minutes. This allows us to move quickly, processing applications 10x faster than comparable lenders.
One of the best aspects of borrowing using the Tellus superapp is that we don't require a credit check for your application. The loan is based on the value of the property rather than the homeowner's credit score.
Low interest rates, no prepayment penalties, and an easy application—and that's just scratching the surface.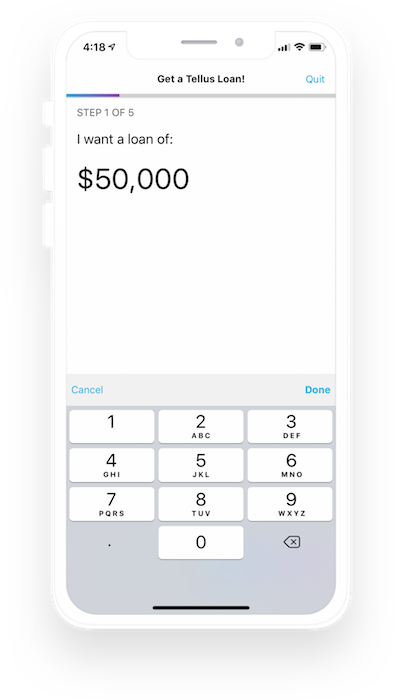 Tellus Investing
Most investors will tell you real estate is an illiquid asset. It's also hard to diversify your portfolio. All your money is tied up in one location, leaving you vulnerable if disaster strikes.
Tellus is opening up an investing platform that will redefine the industry. With the Tellus superapp, you don't need millions to invest in real estate, just $200. The low barrier to entry makes it easy to build a diversified portfolio with properties that you've chosen personally.
Investors earn daily returns by putting their money into mortgage fractions backed by real property. Take full control of your investment and choose a specific home, city, or region to invest in. You can even get your name recorded with the county on the title of the home! This means you own a piece of the actual home, not just a derivative.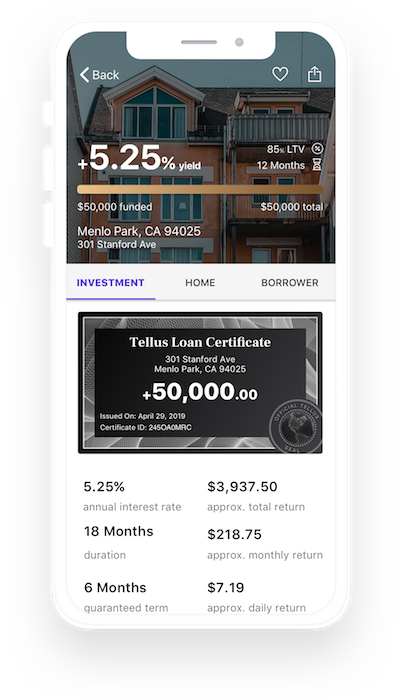 Final Word
Tellus is making huge strides in real estate and we want you to be a part of it. Join the waitlist for Tellus Investing and Tellus Home Loans and start making real estate work for you.
---